Google Sheets Receipt Template
Create, save and send receipts online with a single click!
Free downloadable Receipt Template Google Sheets
Select the template format you want to use - download, customize, and send it with a single click.
Get the template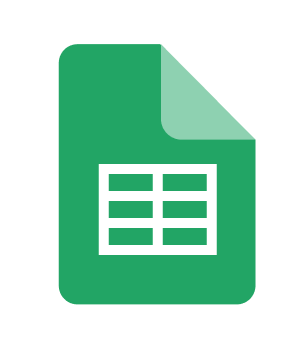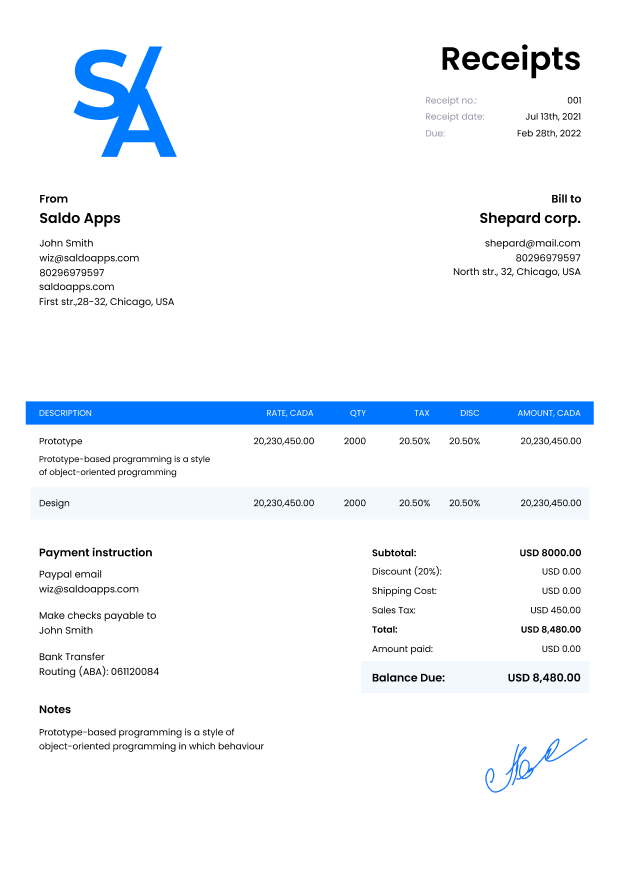 Do you need more Invoice Designs?
Customise your Invoice Template
Benefits of Google Sheets Receipt Template

Receipts, along with quotes, estimates, purchase orders, and invoices, are essential documents needed to build professional customer relationships. Creating and filling out a large number of forms from scratch is tedious and time-consuming. Instead of doing all this manually, use our receipt template Google Sheets. Ready-made forms with all the required fields provide many benefits for the self-employed, independent contractors, and freelancers:

save time;

lower stress;

streamline the workflow;

allow you to issue receipts on the go;

minimize the possibility of errors;

protect from scammers;

needed for accounting and tax needs.

Unlike invoices, PDF, Word, or Excel templates receipt are not required to be completed and sent to customers after receiving payment from them. However, they are still better to use. Many businesses require proof of payment when customers want to exchange or return a previously purchased item. In case of a dispute, you may need to review all previous papers related to a specific order or client. It can be a Google Sheets quote template or google receipt filled out by you, or a purchase order sent by a customer.

Download Receipt Sheet Template Easy With Saldo Invoice

When using our Google Sheets template receipt, you get the form copy on your Google Drive and can fill it out electronically on any device with access to your Google account. You need to duplicate the information about the contractor, the customer, and the order from the invoice for which the payment was made. You also should  add the date of receipt of the money and the method by which the client paid. If the payer paid only part of the amount, he should correctly display this information in the document.

You can email the completed form to the recipient or share a link to it in any other way. Also, if necessary, you can print receipt template sheets and save it locally. Our collection includes many other forms, such as quotes or estimates templates, that are also easy to obtain, complete, and send to clients. Thanks to us, you have a convenient and flexible tool at your fingertips providing you with everything you need to create a streamlined workflow.
Also you can find more Receipt Templates