Google Sheets Purchase Order Template
Create, save and send purchase orders online with a single click!
Free downloadable Purchase Order Template Google Sheets
Select the template format you want to use - download, customize, and send it with a single click.
Get the template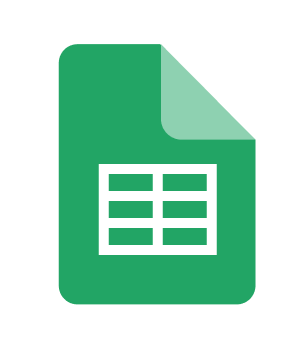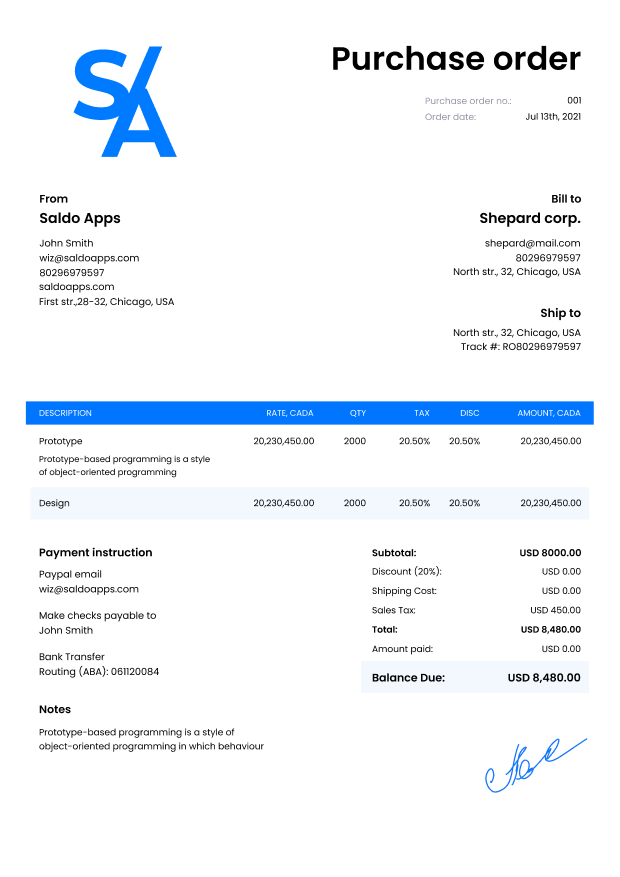 Do you need more Invoice Designs?
Customise your Invoice Template
About our Google Sheets Purchase Order Template

Do you usually work with purchase order sheet format in your administrative affairs? Today's your lucky day. Here with Saldo Invoice, you get to access an extensive gallery of purchase order templates for Word, Excel, PDF, Google Docs, and Google Sheets. As a matter of fact, our platform is where you'll bill, invoice, quote, and issue purchase orders on the go without leaving the comfort of your home or office.

So, take a good browse through our catalog, opt for the template that will tickle your fancy, customize it to your most elaborate business needs, infuse it with your branding elements, and enjoy PO-ing like a pro — while saving hours of your money-making time along the way. Whether you're in search of a quote Google Docs template or need a standard purchase order sheet layout, we've got you covered here at Saldo Invoice!

Basic Google Sheets Purchase Order Template

Would you like to know what a purchase order is in the first place? Also known as the acronym PO, this commercial document is issued by a client to a vendor as they are about to get their mutually beneficial cooperation started. 

As the seller receives your purchase order, they can either process it to completion or completely reject it. What the seller will choose depends on whether they are ready (and capable) to follow the terms outlined in the document in question.

Beyond the standard layout that any purchase order template Google Sheet comes with, the following elements are what you'll need to adjust whenever new cooperation emerges on the horizon:

the date when you issued a PO;
the number of items you want to purchase;
further info about those items;
prices and addresses;
payment conditions.

Purchase orders are very important documents for every corporate environment. A wisely designed PO adds up to the success of your collaboration with your vendors and helps you avoid such nasty problems as messed up packages, gone-in-the-wind shipments, or endless delays. If you want your PO to return some tangible results, you need to approach your administrative efforts wisely.

Download Purchase Order Google Sheets Easy With Saldo Invoice

Our PO templates bring a multitude of advantages to the table. Here are the main perks:

no more extra manual labor: a single pre-designed template allows you to adjust only a few fillable fields without having to start a new file from scratch all over again;

uniformity and consistency: a single PO layout that's also infused with your branding elements and pleasing to a client's eye is going to make the vendors fall in love with you;

working with a standard template reduces the number of errors: accuracy is paramount on the business scene;

purely paperless: you are free to fill it all out and send it all away digitally, irrespective of your whereabouts;

automated workflow: fast and furious is nothing but good business-wise, especially if it furiously bolsters your revenue flow.

Whether you are here to download a invoice template or a niche-specific Google Sheets purchase order, the team behind our service is here to cater to all your template-related needs.
Also you can find more Purchase Order Templates