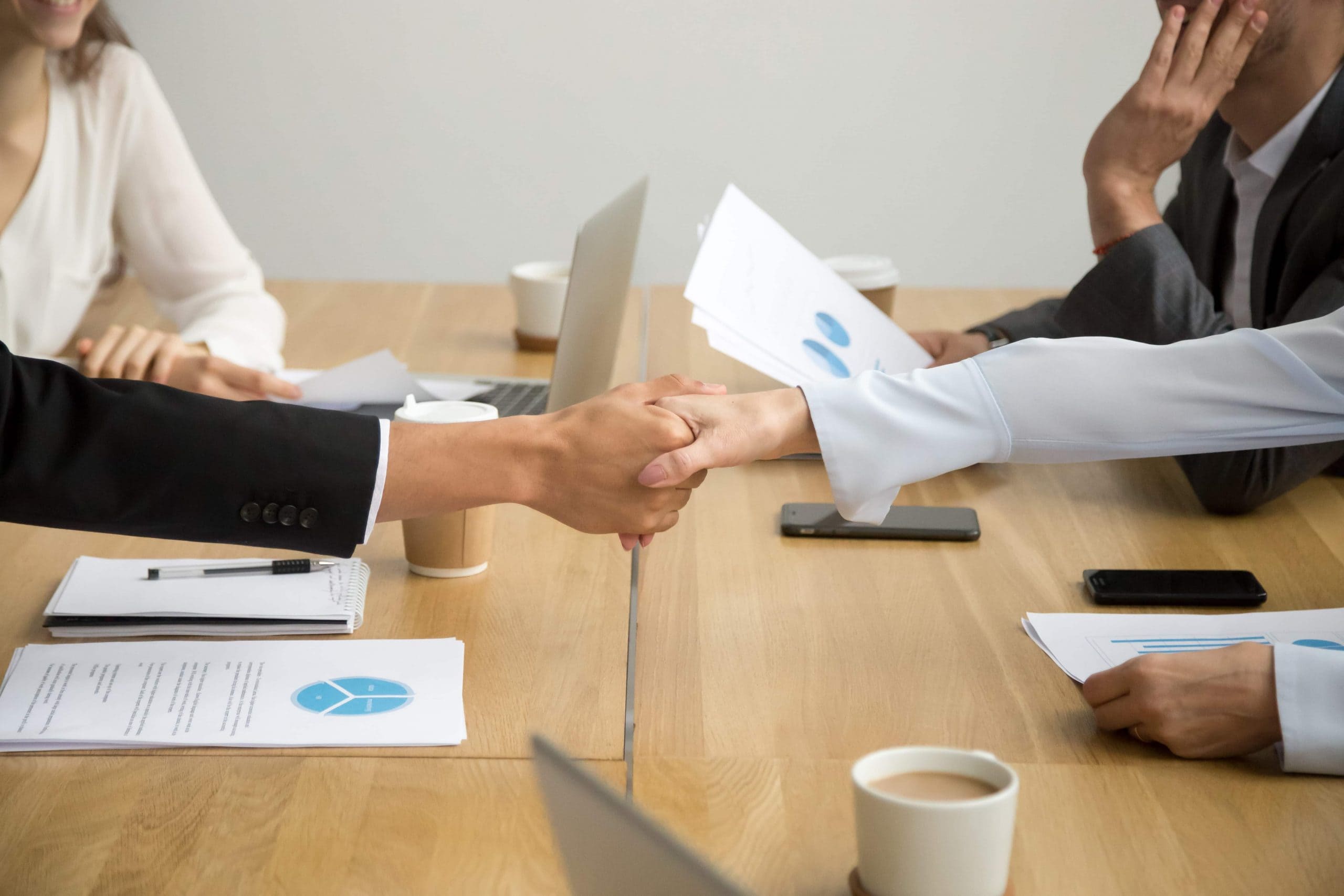 Thank You Message on Invoice: Show Respect to Your Clients
Customers are the backbone of your activity. The more clients, the higher the income. Therefore, you should take every opportunity to build a trusting and long-term relationship with them. Luckily invoices can help you with it. According to statistics, even a small thank you note on an invoice raises the likelihood of prompt payment. Read below to learn how to get the most out of it.
Why Should You Add an Invoice Thank You Note?
It seems incredible, but even a short phrase like "Thank you, invoices sent" positively affects customers' opinions. Simple courtesy is never excessive. Customers are more likely not only to pay their invoices on time but also to return to you if you show them appreciation.
Besides, modern software allows you to personalize the message to customers on invoices, addressing every client by name and adding nuances regarding a specific order. So a recipient understands that you are attentive to each customer and appreciate every one. SaldoInvoice Excel, Word, or PDF invoices have a special "Notes" field where you can enter any additional information. Use it to make it easier for clients to pay by adding manuals or to thank them for referring to the company. Also, add information about other products you may offer to your business thank you message to customers.
Whether you include a thank you note on the invoice itself or build a separate letter, it's essential to stick to standard invoice email wording, avoid jargon, and use courtesy. Even if you compile a message for an old regular customer, it's best to avoid ambiguous phrases. Customers perceive a standard document without an invoice thank you note more coldly. It fulfills its main function but doesn't interest recipients in further cooperation.
How to Say Thank You for Your Business on an Invoice: 5 Tips
Expressing gratitude in words is pretty easy. But how to do it in a formal document so that it looks expertly? Here are five expert tips on how to invoice clients and get paid sooner.
1. Pay customer attention
While making an invoice, make sure your message stands out from the rest of the information. If you create a bill manually, it's better to place such a note at the bottom, right below the totals. So it's likely a client will pay attention to it when reading your document. In our templates, the "Notes" column is located there. You may need to highlight the thank you text, make it bold or italic, or even print it in a different color.
2. Provide a discount
Accompanying an invoice with a discount helps you show appreciation. There is always a reason for it. For example, provide a discount for the first order, long-term cooperation, early compensation, online payments, or in honor of some holidays. Even if its percentage is small, it will show your concern. The main thing is to indicate the offer applies only to one bill and cannot be reused. It's essential to demonstrate the conditions for granting discounts to avoid misunderstandings with payers. 
3. Offer a gift
In addition to the discount, there is the option of providing some products for free. For example, you can send ten more items to customers when they order many products as a thank you or offer corporate gifts. Time it to some date, e.g., a year from the beginning of your cooperation. Or do what cosmetic companies do: they include several sample versions of other products. By the way, gifts can be not only physical. If you're a service provider, it could be some kind of bonus information package or report a client would find useful and not expect to receive.
4. Ask for feedback
Want to show your more interest in customers? Ask for their opinion on how your service works. Instead of just adding thank you on an invoice, ask how they rate you, what they liked, what needs to be improved, and whether they would recommend your company to friends. Show you're open to communication and ready to become better. It will positively affect not only customers' opinions but also help you make your business even better.
5. Show your value
To show customers what they've got when they are with you, include a description of your key benefits in your invoice closing statement. Listing what sets you apart from competitors is an excellent chance to lure customers into repeat orders. For example, you're sure you offer the best prices. Then tell a client how much you helped them save. As with bonuses, your value can be more than money. For example, you can show how many views and clicks your pages receive if you optimize websites.
Of course, after sending PDF, Word, or Excel invoicing and receiving the compensation due, you should submit to clients a thank you for payment of an invoice letter. This way, you will not only confirm the receipt of money but also show care, which will be received favorably.

Thank You Message Examples
In your invoice, thank you for your business note can have any content. There are no special requirements for such messages, so compose them as you like. Try to adhere to the common recommendations:
be brief and concise;

personalize texts;

remain professional but friendly;

provide support contacts;

submit invoices and accompanying messages right after completing orders.
Use the following invoice comments examples as the basis for your thank you notes:
Thank you for turning to [your brand name]. Please let me know if I can do something else for you!

Thanks for your request. We appreciate that you've been our agency's client for a year now, so we are glad to give you a [%] discount on the payment of this invoice.

Our company expresses sincere appreciation for your request. As a bonus, we are happy to offer you [number] additional items for free.

As the [company name] representative, I would like to thank you for turning to us. We look forward to fruitful cooperation, and therefore we would be glad to get your feedback [here, you can provide a link to the client satisfaction survey].

Congratulations on the first purchase from [the firm name]! We are happy to inform you that by contacting us you have saved [the sum] compared to the average cost on the market. Please enjoy our service!
Although bills are usually regarded as formal papers required for accounting and tax purposes, they can be used to increase customer loyalty and retention rates. Use our tips and any suggested invoice footer text sample to express your respect to customers.
Should I send a thank you message every time?

Of course not. You can send a "thank you message" at the invoicing and after a customer pays. Do not abuse too much "thank you," as it may annoy a client. Just don't overdo it.

How can I personalize the message to customers on invoices?

How do I use a discount in a thank you letter, so a client won't ask for a special deal every time?

This question is the pain point of many entrepreneurs who try to be loyal to their customers, and in the end, they ask too much. To avoid such a situation, you must clearly define the terms when you give a discount or a gift. It's much better when a price decrease is provided for something. For example, a customer should buy a product or leave a review. It's up to you to decide.

Besides a thank you letter, how else can I boost customer loyalty?

Email, social media, and software are great for boosting customer loyalty. Run news mailing, make different promotions, and keep them abreast of all updates. Communication with clients is one of the best ways to make them loyal.
Related Templates
Discount Invoice Template

You May Also Like

Creating a Comprehensive Purchase Order Template in Excel Purchase orders (POs) serve as official documents…

Excel Purchase Order Template: Streamlining Procurement Processes As the world of business transactions becomes increasingly…

Collaborative Estimating With Google Sheets Templates The success of any project relies on effective collaboration…