Get Paid Faster
Invoice Maker helps you run your small business with less hassle. Track your invoices, receive payments, customize invoices, manage clients and businesses. All in one robust tool on any device.
Create Invoice Now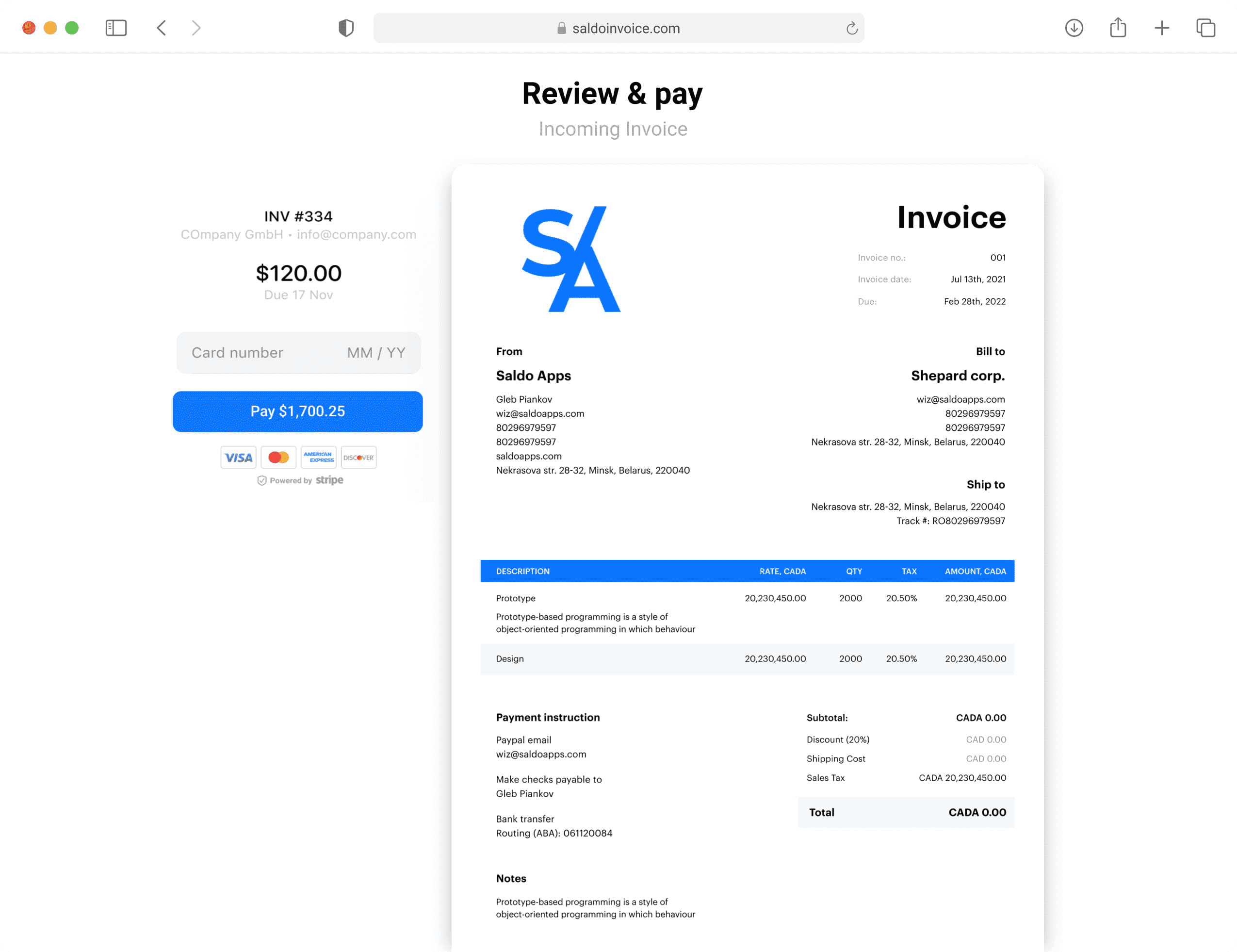 More Time for Business. Less for Invoices.

Spend less time on invoice creation. Save 40+ hours per month with Invoice Maker on invoice creation. Use our invoice maker app.

Brand Your Invoices

Make invoice looking custom and professional. Customize invoices quick and easy – add a signature or company logo

Track Invoice Status

Easily know if your invoice viewed, paid or overdue. No clutter in your business finance.

Accept Online Payments

Let your customers pay the way they want. Bank transfer, PayPal, credit or debit card.