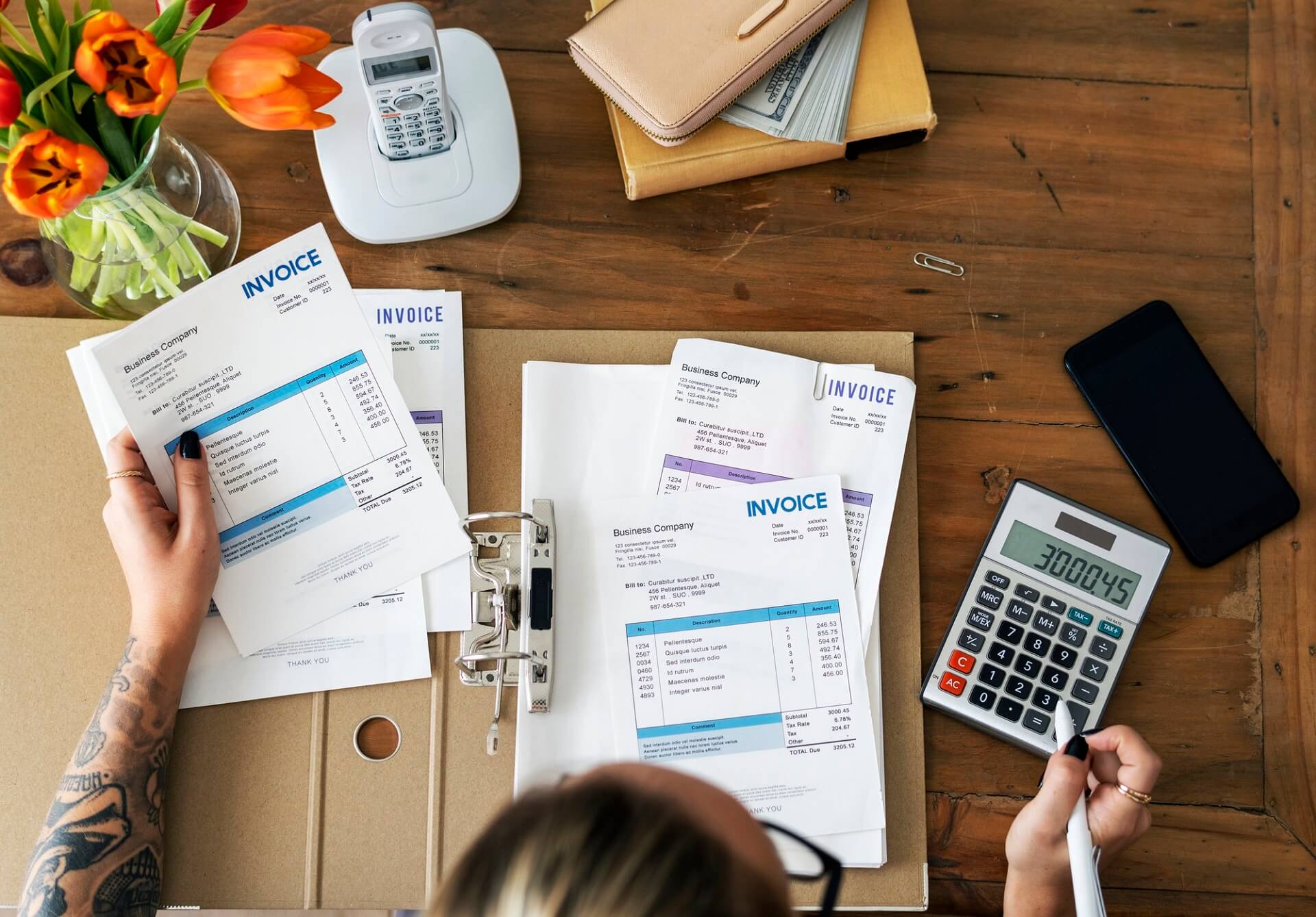 What Is Invoice Processing?
A company's accounts payable department is responsible for receiving bills from vendors and taking those files through each step of invoice processing. Processing invoices accurately and correctly is a vital aspect of running any business.
In a nutshell, invoice processing is handling incoming invoices from the moment they arrive till payment. The process can involve dealing with thousands of invoices on a monthly basis, which means that working on them manually is very ineffective. It's time to initiate the invoice automation process via extensive digitization.
If you want to know about the invoice process flow in detail and how to process invoices, you've come to the right place. In this post, we'll type through the meaning behind invoicing procedures, as well as how to process an invoice and the steps you need to take to sort it all out.
Invoice Processing Definition
What is invoicing process ? Invoice processing is a term that implies all the stages that vendor invoices go through once they are received. Irrespective of the format in which an invoice arrives, it needs to be automatically included in the accounting system. From there, the file goes through all the required processing phases right until it's paid and recorded in the general ledger.

The invoice payment process consists of several vital steps. Although it sounds as easy as ABC, in reality, things are a lot more complex. Let us delve deeper into the steps of invoicing data processing and the benefits of its automation to streamline your workflow and generally boost your business.
Invoice Processing Steps
When processing a construction invoice (or an invoice of any other type), the following steps are usually taken: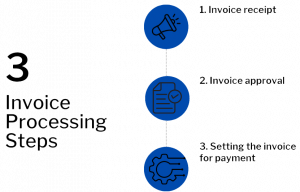 Invoice Processing Automation
Invoice receipt
The accounts payable department checks if the products or services listed in the doc have been obtained. They verify the price by comparing it with the amount billed.
Invoice approval
If everything is clear and correct in the recently-received invoice, the process continues with its approval by the responsible company employees. Automating this particular stage is a great way to simplify invoice process.
Preparing the bill for payment
It's time to process the invoice for payment. In case the vendor offers early payment incentives, it is in your company's best interest to pay the invoice as soon as possible.
Wondering how you can improve invoice processing at your company? Invoice Maker by Saldo Apps is always at your service. Here, you'll find everything you need to send and receive invoices like a pro, from an extensive catalog of basic invoice sample templates to the top-notch invoice processing solution.

Usage of Invoice Processing Automation Software
Here's what you'll get if you digitize your invoice process flow:
time and money saved: instead of entering data manually, you or your employees can complete other important tasks to bolster your business' revenue;
maximum accuracy and organization: with a reliable online invoice processing solution, you will avoid all the errors and repetitive data entry instances across your systems;
enhanced relationships with partners/vendors: everyone loves working with a perfectly organized professional. By automating invoice processing, your company will cement its reputation as one.
Manual invoice processing is labor-intensive, costly, and error-prone. With a professionally organized invoice processing workflow, the efficiency of your accounts payable department will get a significant boost.
Related Templates
Car Detail Invoice Template

You May Also Like

Get expert tips on setting retainer fees that are fair and reasonable.

Saldo Invoice provides a step-by-step guide to ensure you get reimbursed quickly and hassle-free.

Speculative work definition, cover its benefits and drawbacks.