Invoice your customers in seconds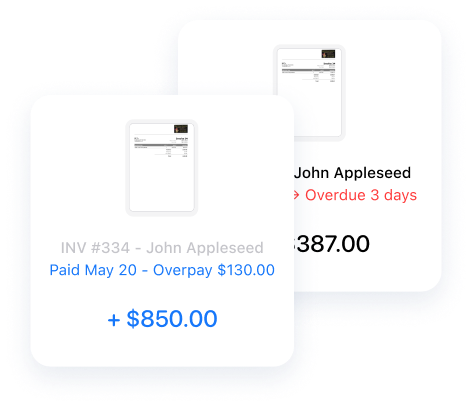 Create, edit, download and send invoices like a Pro
Invoice Maker is highly intuitive, easy-to-navigate software for invoice generation that enables you to promptly notify your customers of the amount they owe you for your products or services.
This business invoicing tool enables you to save and use payment details from previously completed documents for time-saving purposes so you can only add minor changes in the editor. Apart from this, the app will store your customer data for potential future deals.
With essential details stored conveniently by Saldo Invoice Maker, you can make a quick invoice on the go using your iOS or Android mobile device. When the document is ready, you can choose to save, print, or email it to the receiver, or send it to your customer via a link. The latter option enables you to track the invoice to see if the receiver has read it. Every fast invoice will switch between statuses to keep you informed.
Invoice Maker is also the ultimate solution to document mess as it organizes your invoices in a convenient manner by date or status. Finally, why not treat yourself to some encouraging figures? The app can generate statistical reports to let you know where your business is going.