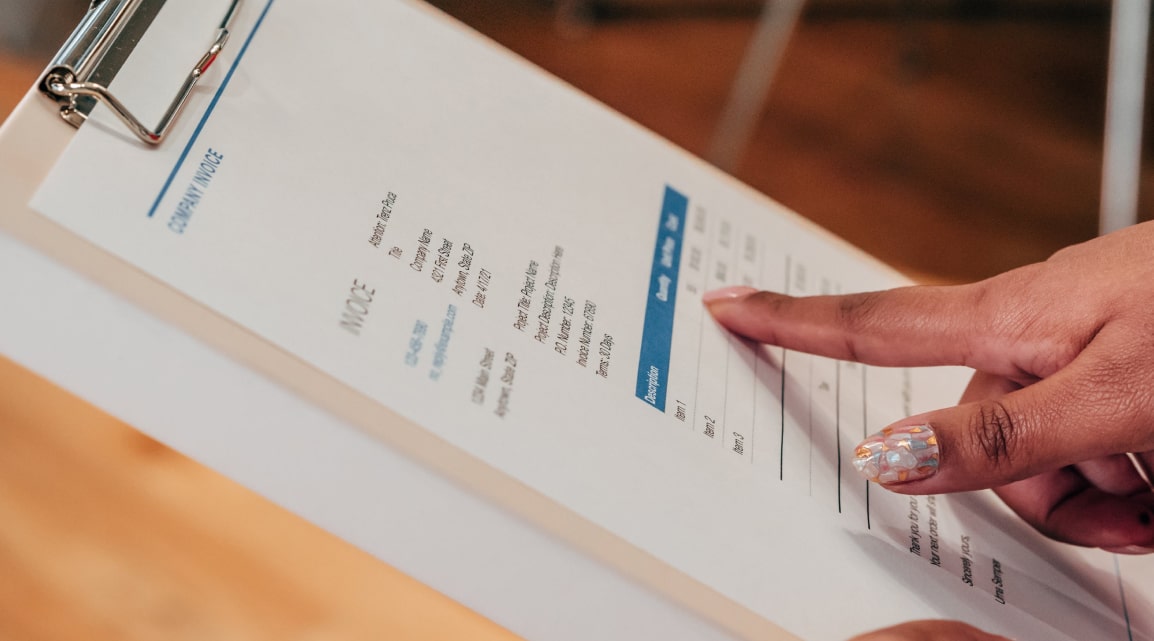 How to Invoice Someone?
To bill your customers and receive payments fast, you need to get to grips with the notion of invoicing. Creating professional invoices and i.e., building rapport with your customers is a must if you want to get paid swiftly. There is invoicing software that can speed up this process for you, and we're here to let you in on it, as well as share some tips on the topic. In case your invoices are left without timely payments time and time again, then perhaps it's time to change your billing strategy. Read on to learn more on how to invoice customers like a pro.
What Are Invoices Used For
An invoice represents your request for getting paid. It itemizes products or services you've provided to your client, along with what they owe you in return. Furthermore, your Excel invoices are used for business accounting. Make sure you store copies of them to reveal your income to the IRS whenever necessary.
Here's what exactly your sample of an invoice is used for:
to clarify your payment terms;
to record the services rendered/products sold;
to officially stimulate your clients to comply with those terms;
to keep tabs on your transaction patterns and details;
to predict future success, taking the current information into account;
to store data of your income for tax purposes.

How to Get a Client to Pay an Invoice on Time
If you're striving to get paid in a timely manner, your invoicing skills (and the tools you utilize) should be impeccable. Here are some tips for you how to invoice clients:
learn all there is to know about your clients: just to ensure they are real and serious about your cooperation;
find out the most convenient ways to pay for your clients: do your homework, explore as many answers to the what is an invoice payment method question as you can, because the more payment solutions you accept, the higher your chances of getting paid real fast;
clarify your payment terms upfront: list all the payment solutions you work with and state your invoice due date;
design professional-looking docs: include your business data and logo, assign a unique ID to the file, include your client's data, list the services rendered, specify your payment requirements, indicate the issue date, as well as the total price.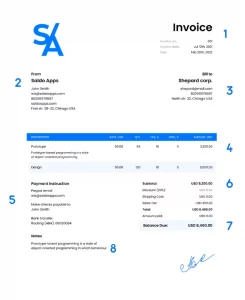 Aside from creating an all-around professional client invoice sample, and sending it out, you should establish effective communication with your customers. Talk them through the most important factors prior to invoicing them. That way, you will feel their overall disposition and might even notice a few red flags. In case you're feeling suspicious about a new client, don't hesitate to charge them a deposit upfront. That's a common practice among the majority of entrepreneurs. Do your homework and read as much as you can on how to do accounting for a small business.

Manage Unpaid and Late Fees on Invoices
Can I charge a late fee on my invoice? If you keep asking yourself this question and want to know how to solve the problem of a client not paying an invoice, keep reading. No doubt, getting paid on time is paramount for you. The due date invoice meaning is something everyone must understand. But when the client doesn't pay their invoice within the stated time frame, companies charge a late payment fee as a form of penalty and incentive.
Here's why charging a late payment fee is smart:
you need stable income;
it cements your reputation as a serious pro;
clients get those transactions going a lot speedier in the long run.
To avoid late transactions, make the most of top-notch invoicing software. It will be the best way to invoice clients and make the whole billing process as effective and convenient as possible. With our Saldo Invoice app, you will finally get to focus on the most important thing i.e., keeping the revenue flowing into your business.
Related Templates
HVAC Invoice Template

You May Also Like

Get expert tips on setting retainer fees that are fair and reasonable.

Saldo Invoice provides a step-by-step guide to ensure you get reimbursed quickly and hassle-free.

Speculative work definition, cover its benefits and drawbacks.