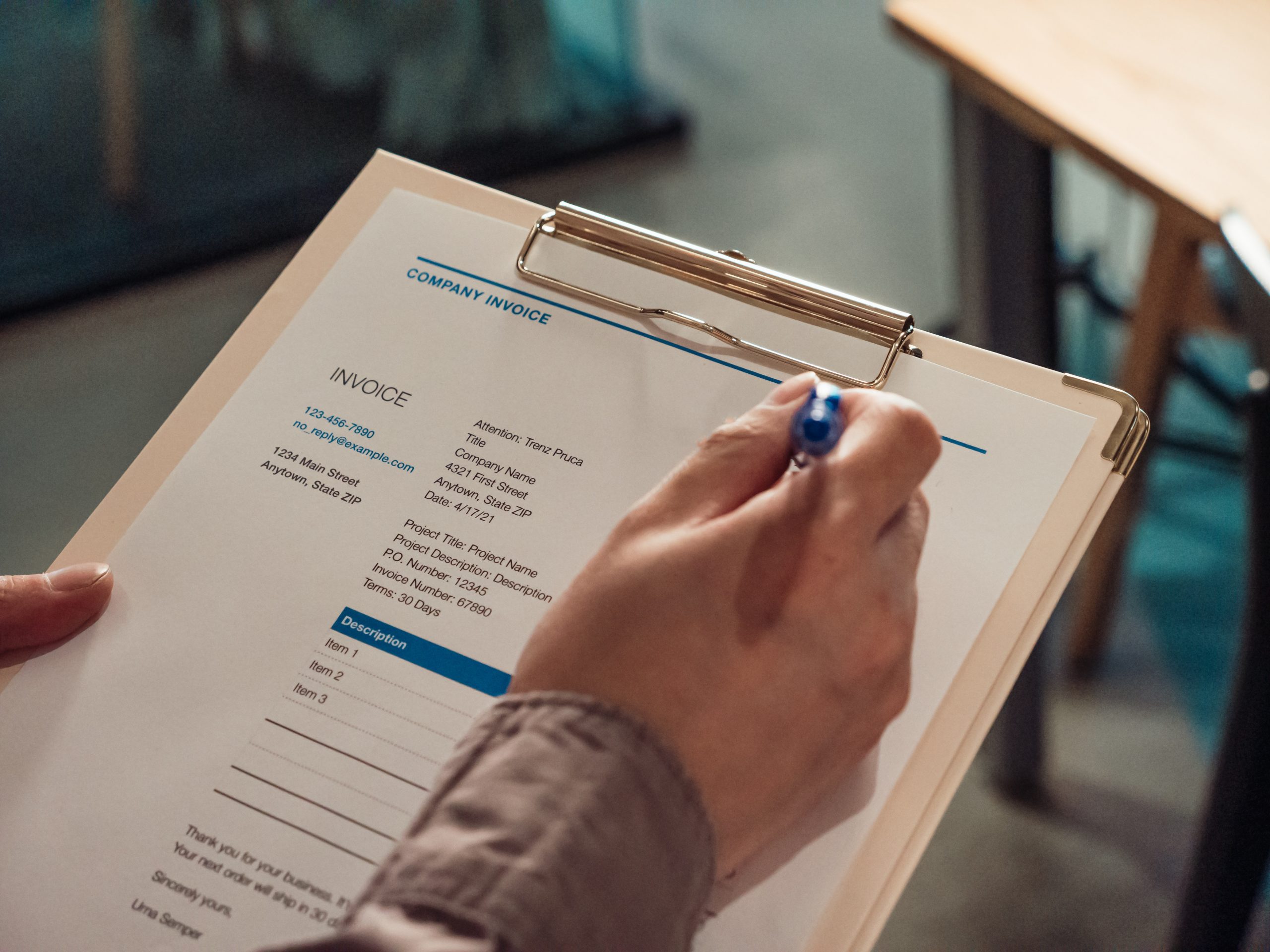 Tips and Tools On How To Prepare Templates For Chasing Payments
Be it a small or big company, incoming and outgoing payments are a fundamental element of a business operation. An invoice serves as a billing document issued to the buyer from the seller indicating the sold product, quantity, price, and agreed-upon terms for payment. Invoicing helps you track payables and receivables for buyers and sellers.
It has also opened gateways for freelancers and distant workers to request payment from their foreign employees. All thanks to technology that made sending electronic invoices possible through the best invoicing software solutions.
Introduction to E-invoicing
The E-invoicing market is slowly making its name globally. It is expected to reach $24.7 billion by 2027, an 80% increase from $4.6 billion in 2018, according to an article published by Brodmin. Using e-invoicing enables businesses to get paid faster and more efficiently. You can send this document to your clients in a pdf format which they can print shall they need an actual copy. Apart from avoiding the pandemic's further infliction and getting paid faster, using a payment reminder template gives you more room to do other vital works than creating a new invoice every time, which is time-consuming.
It is essential to have a standardized format for an e-invoice to make it competent and professional-looking to give an impression to your customers of an organized and polished company than issuing unsystematic-looking handwritten invoices.
After a finished transaction, sending a copy of the invoice might not be enough, and you may need to have a few conversations with your customers. Below are the tips for chasing payment email templates.
Tips in Email Templates in Requesting for Payment
Sending an invoice email serves as the cover letter of your transaction with your customers, stating the essential details of the sale. It is a standard and an integral part of business communication to provide the information the customer needs in an invoice email.
Email #1: Make It Short, Polite, and Informative
The payment request email days before the due date should sound polite and friendly and ensure that your client is aware of the transaction and payment terms. By sending an invoice, you are not promptly asking for payment; instead, you are giving your client ample time to prepare the payment.
It also gives an impression to your customer that you have an organized system that tracks invoices and encourages them to pay on time. This template should include the transaction's basic information to remind them which trade you refer to and avoid confusion.
Email #2: Cordial, Straight To The Point, and Clear in Objective
It is important to maintain a kind and friendly tone to your customers since the payment is not due yet. Confirm from the customer that they receive the invoice and that there is no mistake and miscommunication within the sale.
When writing a template for the payment request for the due date, ensure that your email looks concise and is friendly sounding. Send a follow-up email with a clear call to action, a straightforward call to make a payment.
Email #3: Determined, Informative, and Assertive
A few days after the due date, your customer has not yet made the payment. Either they deliberately do not intend to pay or forgot about it. Writing an overdue invoice letter, including a copy of the invoice, or making a call to the client will help expedite the payment request.
The email reminder must be firmer, emphasize that the sale compensation is overdue, and use a more direct call to action. Ensure that the email includes the invoice information, such as the invoice number, the total amount due, agreed-on payment terms, and when the delivery is received.
Email #4: Direct, Ask For Confirmation, Emphasize Overdue Time
Two weeks post-sale, the client has not yet made any payment. Although it can be bothersome, it is vital to maintain composed and professional communication with your customer. Consider straightforwardly writing a payment email reminder and a firm request to make payments immediately.
In a published article by EXIM, one in every five invoices is paid more than two weeks late, becoming common today.
Directly asking the client and confirming that they received the invoice from their end will minimize the chances of ignoring the email request. Sending a notice about the interest charge for overdue payments is a viable option depending on the agreement made by the vendor and client.
Email #5: Aggressive and Firmer Approach
It is necessary to remain courteous and professional even though the payment is not yet accomplished a month after the sale. It requires a more aggressive and firmer approach after sending payment reminder messages and being intentionally ignored by the customer. Notifying them of overdue interest charges and possible discontinuation of future transactions can be used in persuasion too.
Refrain from sending threats and allegations as it may cause a bigger problem, and you will probably not get any payment.
Sending Email In Pursuing Payments
It is imperative not to let your emotions consume you when not receiving payment on time. It is vital to know how to chase payment politely to preserve a healthy working relationship. Avoid sending personal messages, and keep your email reminder clear and precise. Threatening can only trigger troubles and is proven ineffective in chasing payment from your customers.