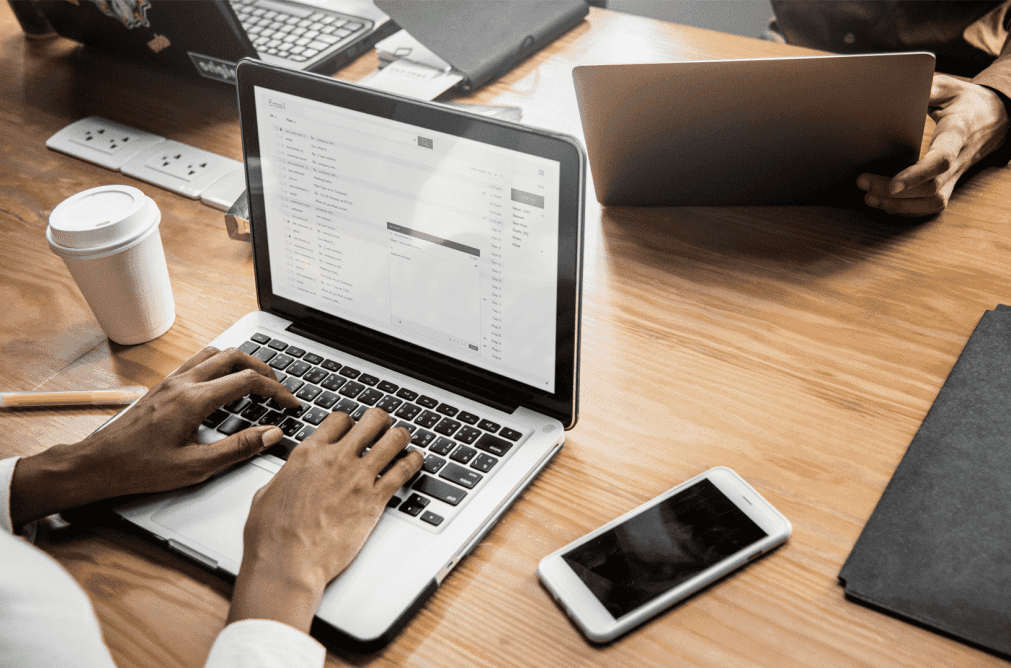 Invoice Email: Part of Business Communications
Once you have provided high-quality products or services to your clients, you expect to be compensated for the tasks done. Invoices with a full list of items, available payment methods, total sum, and so on are used as a written request for payment. However, just emailing invoices is not enough to organize the interaction with orderers. Each of your documents should be accompanied by a short message with key information. Let's look at how to write an invoice email and how to make a text as professional as possible.
When to Use Invoice Email?
Whether you use product, sales, consultant invoice templates, or some basic forms to create bills, every document you submit should have a cover letter. Consider it as a common business-standard. All modern solutions like SaldoInvoice attach automatically generated messages to files when sending them via email. Since receipts are submitted after orders are completed, a letter should also be sent simultaneously. The sooner you provide clients with the information they need, the sooner they will pay.
An email for invoice payment is an excellent opportunity to personalize your requests, focus on key points, and thank customers for using your service. You do not need to copy all the info from bills. Files should be attached to main letters, in which you need to describe the main points briefly. Of course, an invoice itself should be drawn up, considering the standard requirements for such papers. Include all the necessary data in it. Use a ready-made specialized or basic invoice sample to avoid missing important details.
Invoice Email Wording
Your letter with an invoice should be straightforward and friendly but professional. Avoid using slang and jargon so as not to ruin the impression. Compose the text with the expectation that a client will return to you. Your message should contain the following elements:
Invoice Email Wording
Title
Letter essence and specify the invoice ID and due date
Greetings
Address by name the person
Letter body
Be sure to include a friendly opening, a summary of the invoice, the amount due, and the deadline.
Closing
Thank a customer for contacting you and taking the time
How to ask for payment of an invoice politely? An email should include payment terms and the sum due. However, if you wish to motivate clients to deposit money sooner, but without being too pushy, offer them a discount for paying within the first few days after receiving your letter. At the same time, indicate that the delay in compensation will entail late payment fees (this issue needs to be stipulated in a contract). Be polite but persistent.

Email Invoice Message Example
The big advantage of accompanying messages is that you can customize them, making them unique for each person. A typical invoice message to a client sample might look like this:
Template For Invoice Message Examples
Title: Invoice [ID] From [your business name] Due on [due date]
Message:
Hi [Client Name],
We hope you're doing well!
Please find the invoice [ID] for [total sum, products, or services] from [your name] due on [due date] attached to this email. We also want to let you know we offer a 3% discount for early payment within [amount of days]. Please get in touch with us if you have any issues.
Thank you!
[Your Company's Name]
That's how to send an invoice via email. The transfer of documents with cover letters is not the endpoint in your communication with orderers. You will also have to thank them in writing for the timely payment or remind them to provide money for the work performed in case of a delay. Just don't forget that such messages should also meet certain requirements.
Should I send an email with an invoice right after work is done?

The subject of payment terms should always be discussed ahead of the work. Follow on principle the sooner, the better. The sooner you provide clients with the information they need, the sooner they will pay.

Can I send a document without a cover letter?

Yes, you can, but it will be neither professional nor effective. Your clients may leave it unread or have no clue about the content. So it is always better to add a cover letter to the attached papers.

What if the customer doesn't answer my letters?

Emails often appear in the "Spam" folder. It may happen that a recipient won't see a letter. Feel free to use software that will highlight the unread emails. Also, you can make a call to a client before or after sending a message. It is totally fine to pay a customer's attention to an email being sent.

Can I use emails any other way except for sending bills?

Keeping a tight fix for your clients is good thinking if you aim at long-running and meaningful cooperation. It is not about sending payment orders only. Emails are sound for taking feedback, sending promotions, and even wishing a happy birthday to a client.
Related Templates
Small Business Invoice Template

You May Also Like

Creating a Comprehensive Purchase Order Template in Excel Purchase orders (POs) serve as official documents…

Excel Purchase Order Template: Streamlining Procurement Processes As the world of business transactions becomes increasingly…

Collaborative Estimating With Google Sheets Templates The success of any project relies on effective collaboration…