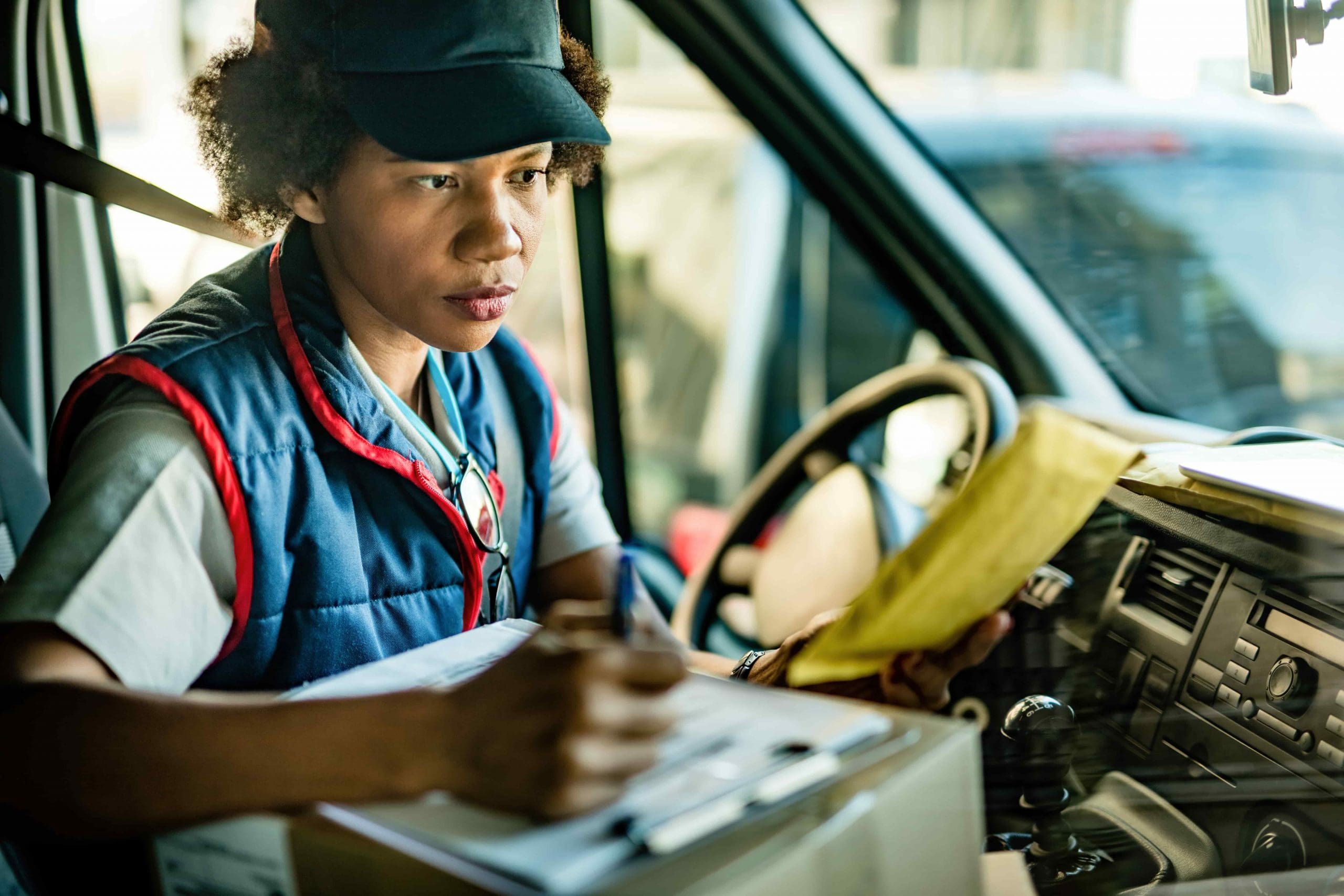 How to Write an Invoice for a Service?
Skilled pros who do not sell products but provide services want to be paid for skills, knowledge, and experience. While the process of billing for this form of activity might seem a bit tricky, with the right solutions at hand, things get a lot simpler. In this manual, we'll take a detailed look at all the industry nuances and tell you how to write an invoice for services rendered to receive compensation on schedule.
What Is a Service-Based Business?
All activities can be divided into two groups. The first sells products at a fixed price per piece or unit. The second gives services of various kinds in exchange for payment, usually with hourly rates. The following professionals typically work in this sector:
software developers;
songwriters and sound designers;
lawyers and consultants;
photographers and videographers;
landscapers and many other experts.
Of course, there are those companies that work in both directions. Whatever you do, it's important to know how to charge for services rendered and generate professional billing documents.
What Is a Service Invoice?
A service invoice definition implies the bills with all items supplied by your firm at an hourly rate. The term is used in bookkeeping to confirm the work performed and as the official compensation claim. It is issued by a contractor right upon completion of the agreed tasks or projects and sent for payment to customers. Unlike other formats, such as the pro forma invoice sample, it clearly states the deadlines during which money should be credited to your account. Otherwise, you are entitled to accrue interest. It filling out can confuse inexperienced freelancers or independent contractors e.g. filling out invoice template for construction.
What do services rendered mean in accounting? From a business point of view, it means you have already finished an order, project, or specific task and require compensation. You issue a bill and forward it to an orderer at this stage. Although such a format is considered standard and generally accepted, the option of advanced payments is also possible. However, it should be negotiated separately with each customer. If you're wondering how to write a bill for services rendered, our guide will walk you through the steps.
How to Invoice for Services?
A service invoice meaning is not much different from a product bill, but filling it out can confuse inexperienced freelancers or independent contractors. The main difficulty lies in understanding how to calculate the rate and how to prepare an invoice. We'll talk about all this below.
You are free to use any text editor to create billing papers. Choose MS Word or Excel and even Google cloud services.
Work on a header
The form should clearly state that it is an invoice, so put that term in the title. To make your doc stand out from hundreds of others, personalize it with your logo. The header should also provide the date you generated the file, its unique number on your system, and the date of the payment due when services rendered.
Add contacts
The paper should contain information about you as a performer and your orderer. Typically, this block includes company or personal names, phones, sites, faxes, emails, and the exact addresses where the parties are located. Please be aware that the actual and shipping addresses may be different, so you should check this information with customers.
List services
We have come to the key moment of drafting bills, namely the invoice description of services you provided. When agreeing with an orderer, specify the cost of your job per hour. Then, in the work process, you should note with a timer exactly how much time you spent doing this or that task. After that, transfer all the info to the invoice template for hours worked.
To avoid possible misunderstandings on the client's part, try to make a list as detailed as possible. Write down every task you finished as part of a project, how many hours it took, and the cost of each item. So customers will clearly see what they pay for. If necessary, add explanatory comments.
Provide payment info
The final sum payable includes not only the cost of your work but also applicable taxes, interest, and fees. You can add shipping costs and provide discounts. All this should be reflected in your bill. Then list the available payment methods. Additionally, remind your service invoice terms and conditions.
Pass the document to a client
Mastering how to invoice as a freelancer includes sending all the necessary paperwork on schedule. The sooner your client gets them, the quicker they transfer money to you. You can prepare a draft in advance, and upon completion of the work, double-check it and forward the finished version to the recipient by email or messenger, or print it out and hand it over in person.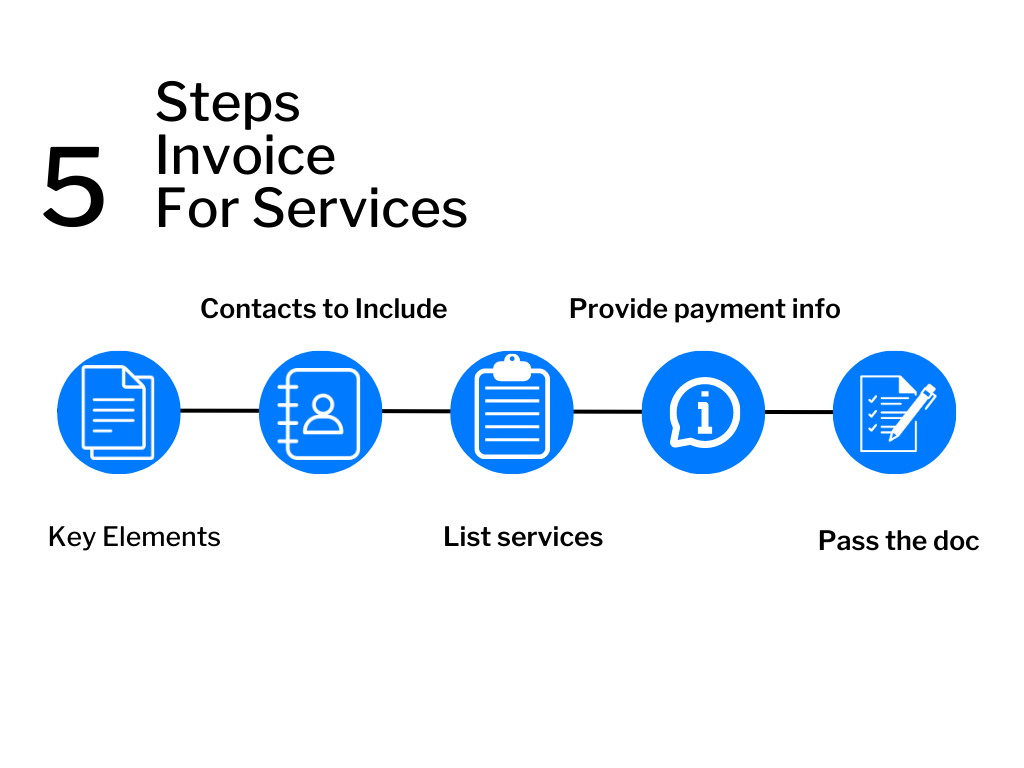 How to Make an Invoice for Services With Invoice Maker by Saldo Apps
Regardless of the size and direction of your firm, the handiest choice for billing is to get the service invoice template. You do not need to insert the required blocks manually; all the fields are already there. You only need to put the correct data. If you're wondering what should be included on an invoice for services rendered, here are some important elements:
Here is the template and information: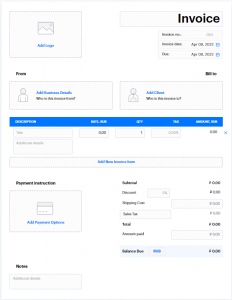 Customize a header

At the top should be placed the term "invoice," its ID, the issue date, and the date you expect payment to arrive. Add the company logo to the left corner to personalize the form.

Provide contacts

Enter info about the performer and orderer: names, telephones, faxes, emails, and addresses. If necessary, you can add shipping details, including the address (if it is different from the main one) and the tracking number.

Describe the order

Enumerate all the services offered, the time spent on them, and their costs. Our editor also allows you to add products with prices per unit if you offer them. Don't forget to add applicable taxes and fees. Based on these entries, the system calculates the total amount due.

List payment methods

Provide customers with multiple payment options, so they can choose the most convenient one. If you want to avoid delays and misunderstandings on the part of clients, add short manuals or tips to the "Notes."
Finished file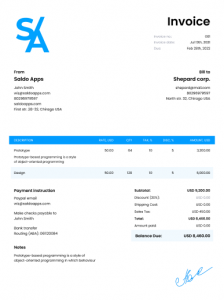 You can preview the finished PDF document to ensure there are no errors or typos.
Send the final version to the recipient by email or messenger using the link.
It's also possible to save the PDF file locally and print it if necessary.
Follow These Steps to Make Your Service Invoice Template and Get Paid Faster
Here is how to get paid for services rendered in five easy points:
Steps to Make Your Service Invoice Template
Open an empty template on any convenient device
You can use our tools on both PC and portable gadgets
Enter the required data in the specified fields and lines
You can add as many items as you wish to the list to provide complete information about your work
Enumerate all payment methods you can offer to customers
It's possible to choose from the suggested options or add your own
If you're an authorized user, the finished document will be saved to the profile
You can also download it to your device
Send the completed form to recipients in any way convenient for you or them:
emails, instant messengers, or by mail in a printed form.
Use Invoice Maker forms to streamline your workflow and improve cash flow.
Description of services and units of measurement
To avoid any confusion and disputes, a describing services section should be as detailed as possible, outlining every task completed as part of the project. Make sure to include the scope of work, the number of hours spent on each task, and the cost per unit of work.
The units of measurement used in your invoice should be clear and precise. These could be based on hourly rates, fixed rates for each service or project-based fees, depending on the nature of your business. Always remember to keep your pricing strategies transparent.
Establishing the price and cost of services
Now, this is one of the most important components of a service invoice. The total cost of services should be based on the agreed rates and calculated accurately. It is also essential to highlight any additional costs or taxes, ensuring there are no hidden charges.
The total cost could include several elements such as:
Cost of services based on tariffs or agreed rates
Additional costs, if any
Applicable taxes
To ensure there are no misunderstandings, each of these elements should be itemized clearly on your invoice, detailing the exact calculations made to arrive at the final total.
Terms of payment and terms
Your invoice should also include clear payment terms and deadlines, and you can refer to templates or examples online to get an idea of the standard industry practices. This would involve details like when the payment is due, accepted payment methods, and any late fees that may apply.
For instance, if you prefer online transfers, be sure to include your bank details or any other necessary information. If you accept checks, include your mailing address. The more efficient your payment process is, the faster you can get paid.
Professional signature and contact information
Finally, your invoice should be signed on behalf of your service-based business. This could be a digital signature or a printed name of the authorized person.
Also, make sure to provide contact information where clients can reach you for any questions or additional information. This shows professionalism and opens a line of communication for tracking and managing any potential issues that may arise.
By creating professional service invoices using these basics and tips, you can streamline your invoicing process, addressing common challenges and ultimately improving your cash flow.
What if I can't decide which categories my service area belongs to?

In that case, you can:

choose an approximate variant from our templates;
select one of the formats (PDF, Excel, Word, Google Docs, Google Sheets), or one of the basics templates;
text us in

support

and we may add your template to the list.

Can I use the same template for different services?

Definitely! Just choose a basic template, and fill it out clearly, providing the kind of service you are running. But it's better to use a particular template for your business.

May I not put some information in the invoice?

It depends on the norms of invoices in various countries. It is better to fill in as much information as possible. This may come in handy in solving controversial issues.

Can I automatize my payments or need to create them every time?

You must sign in or

register

to access all your invoices created before. Once logged in, you will see all your templates and documents sent. Next, you can make a duplicate as well as make regular payments.
Related Templates
Services Invoice

You May Also Like

Creating a Comprehensive Purchase Order Template in Excel Purchase orders (POs) serve as official documents…

Excel Purchase Order Template: Streamlining Procurement Processes As the world of business transactions becomes increasingly…

Collaborative Estimating With Google Sheets Templates The success of any project relies on effective collaboration…