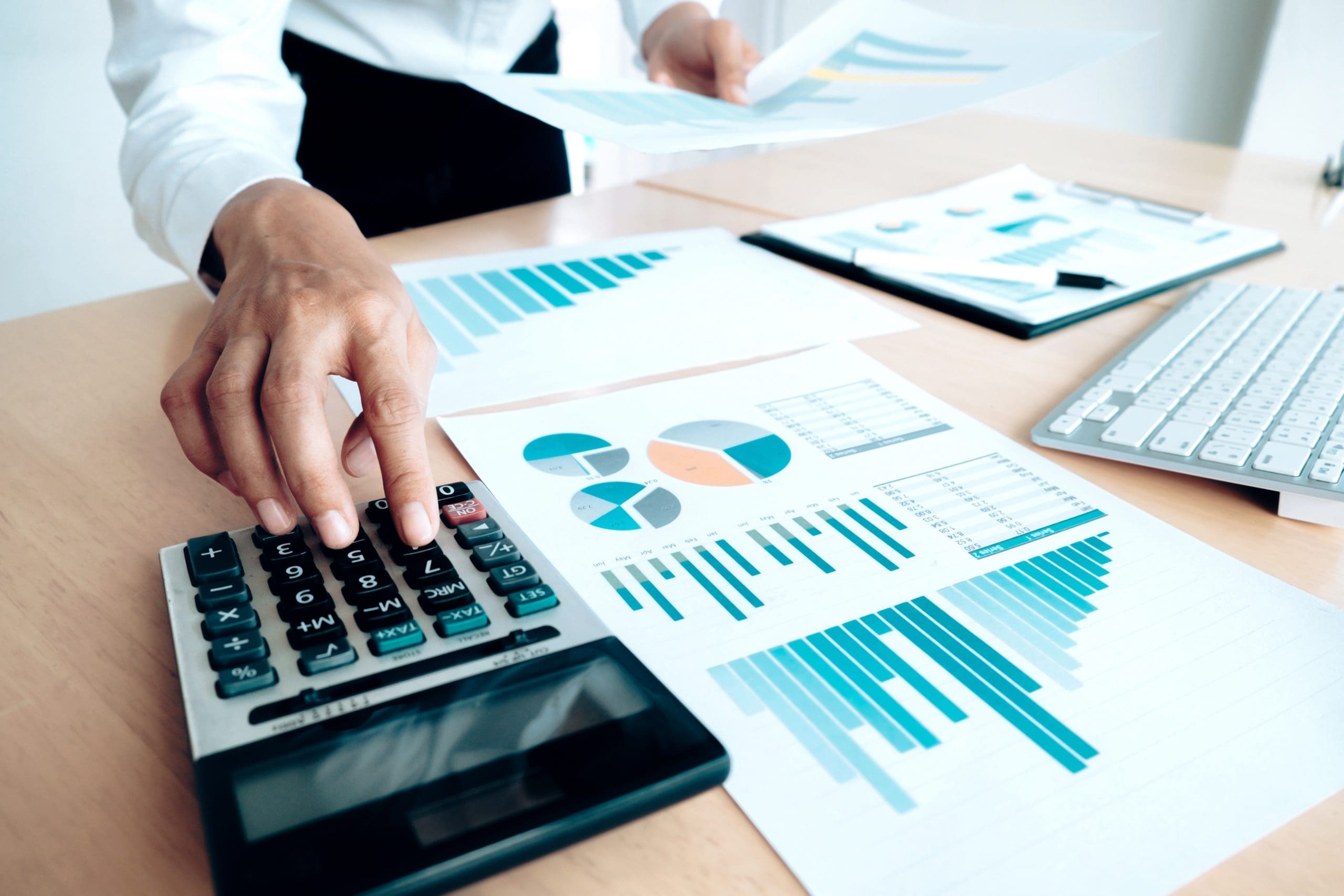 Top 5 Strategies for Getting Bookkeeping or Accounting Clients
Accountants choose to work as freelancers or build their businesses from scratch with increasing frequency. The first hurdle that accounting professionals face is finding bookkeeping clients.
Unfortunately, you are unlikely to find a sufficient number of life cases where experienced number-crunchers share their background on how to gain clients as an accountant. Therefore, if you decide to succeed in this field, think about how to organize an effective marketing campaign considering the features of advertising accounting services.
Do you want to focus on growing your own business? Pay enough attention to marketing campaigns and watch your business grow as clients' base blooms.
Wonder how to be an accomplished accountant and woo customers? Here are some recommendations on marketing strategy for accounting firm that will allow you to reap the benefits of digital marketing.
Use Paid Advertising
As they say, there's no such thing as a free lunch. The same goes for business development and landing new clients. Be sure to set aside a budget to organize a paid advertising campaign. It's proven that PPC (pay-per-click) advertising floating around the Internet is one of the most effective ways how to get bookkeeping clients.
Judging by the name, you probably guessed that paid advertising activities would require at least a minimal investment on your part. Consult a PPC advertising specialist and allocate a budget for implementing bookkeeping marketing ideas.
Create Blogs
Even though blogging is a time-sapping affair, it can bring home the bacon on a short-term horizon. If you choose to embark on that course, you need to become nothing less than an accounting expert. Giving pithy advice and sharing your experience can result in an effective customer funnel.
Be sure to add a blog section to your business website. Don't forget to add keywords for which netizens search for private accountant services. This approach will make your site rank much better in the search engine. As a result, you will be able to drive organic traffic and, at the same time, drive your law firm website forward to a higher position in the search results.
Go to the trouble, and spend a few hours studying your competitors' blog content. Who knows, you might scoop some to-the-point examples to improve your own blog.

Share Testimonials
Your customer reviews are one of the best tools when it comes to native advertising for accounting firms. Therefore, it won't hurt you to ask your colleagues or clients to leave some warm reviews about you as a specialist. Next, post those testimonials in the appropriate section on a business page.
If you have already mastered the best invoicing app, you will be able to incentivize customers to post positive reviews about your service. Perhaps a discount on your services or a gift card will be the best motivation for new positive reviews about your work.
Focus on Social Media Marketing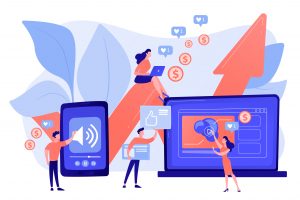 It looks like you now know a few tricks on how to market a bookkeeping business. It's time to move on and boost your social media skills. Social networks are one of the few places you can find clients, even with a minimal advertising budget. Social media coverage reaches about 4+ billion people per month. This means that the chances of landing new clients who will be interested in your services are pretty high.

Today you can easily explore dozens of ways how to find clients for bookkeeping through social networks. Consult with a social media advertising specialist and allocate a budget that matches your goals.
Paid advertising is one of the best ways to reach a specific audience. Thanks to adequately configured customer search criteria, you can focus on customer acquisition in entirely different segments:
Business owners
Small and medium enterprises that prefer to outsource accounting
The private sector, and so on

Here are some Tier-1 social media that can be the most effective platforms for customer engagement:

LinkedIn
Instagram
Facebook
Twitter

Be sure to add your contact details to your social media profile. It is better to use as many communication channels as possible so that customers can contact you as soon as possible. Take the trouble to specify the list of accounting services you can provide. The same applies to your company's advantages and line on prices.

Launch Your Own Word-of-Mouth Advertising Campaign

Online marketing is a lode of fantastic ways to develop a loyal customer base. WOMM, a.k.a. word-of-mouth marketing, is one of the most effective ways to generate leads. Other than that, it's worth virtually zilch.

Marketing buzz must become an integral part of your marketing planning. If you are already successfully using the invoicing system online, you will have little difficulty in organizing "word gets around" marketing on your own.

How it works:

Develop a loyalty program
Implement a loyalty program so that your customers benefit from recommending your services to their friends
Reward customers with gift cards or discounts in exchange for warm reviews on social networks or Google reviews

Now that you know how to take your business to new heights, it's time to turn the above tips into reality. Don't worry if you lack digital marketing expertise. In this case, even outsourcing online ads will pay off in the shortest possible time.
Leveraging Social Media and Content
LinkedIn can appear formal, and Facebook may seem casual, but woven into your marketing plans, these platforms can become invaluable assets for accounting firms. LinkedIn isn't just for resume-fluffing; you can join accounting or small business groups and show off your smarts. As for Instagram and Facebook, who says accounting can't be fun? Use these platforms for breaking down gnarly topics into bite-sized nuggets. We're talking about short videos and infographics. Not only does this help your content strategy, but it also opens doors for client conversion. And when your posts get shared, that's free advertising for you!
Building Online Reputation
Give yourself a Google search. The results? They're key to your reputation building. Think of your online presence as a dynamic resume that you want to keep in tip-top shape. If you've got a happy client, ask them to shout about it on Google Reviews. But what if someone throws shade at you online? Don't ignore it; tackle it head-on with a professional response. This will help you with client acquisition and contribute to reputation building, giving everyone a reason to trust you a bit more.
Nurturing Client Relationships
Regarding your clients, think of family reunion vibes over transactional interactions. Keep lines of communication open with your clients; they should feel comfortable reaching out to you and vice versa. Here are some strategies:
Newsletters and Tips: Maybe even send out a tips and updates newsletter. Keep them in the loop.
Be Proactive: If there's a new tax break, don't wait for them to find out. Be the bearer of good news.
Small Gestures, Big Impact: Never underestimate the power of a thank-you note or a holiday card.
All in all, these little touches build rapport and solidify your relationships with clients. Once you've won them over, they're not just your clients but your advocates, ready to refer you to others. Believe it, nurturing relationships is your business's not-so-secret formula for staying long-term.
Outreach That Doesn't Feel Like a Cold Call
No one likes to be sold to, but everyone loves to find solutions to their problems. This is where targeted outreach comes into play. Know your audience and talk directly to them. Are they small business owners or private individuals in the digital marketing area? Customize your approach for each group. A personalized email here and there can work wonders. If you show them you can solve their problems, you won't just get their attention—you'll get their business. Client conversion is a lot easier when you're solving real issues for real people, so take the time to figure out what they need.
Related Templates
Bakery Invoice Template

You May Also Like

Invoice Financing: A Guide to Unlocking Working Capital Need fast funding for your business? Invoice…

Sustainability in Invoicing: Reducing Your Carbon Footprint Have you thought about how your invoices affect…

Invoice Tracking and Payment Reminders: Best Practices Managing invoices and keeping up with payment reminders…