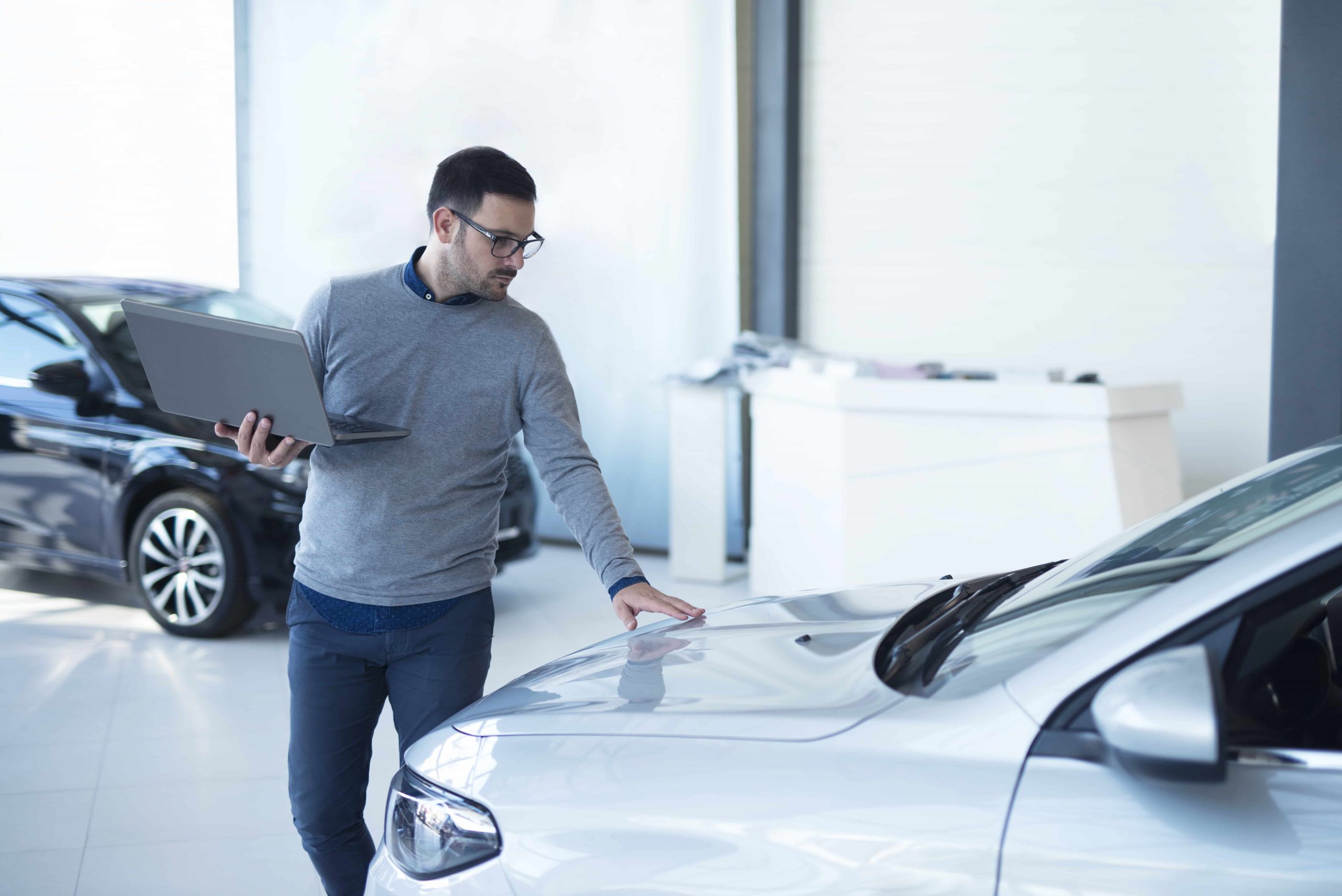 What Are Car Invoice Prices & How to Find Them?
Buying a car is an exciting and responsible task, whether you want to get a new or a used vehicle. In the end, any deal comes down to money, and each of the parties wants to crank it out in the most profitable way. To not overpay, you should know how to find a vehicle invoice price, what it is formed from, and how to negotiate a more affordable cost with a retailer. If you're new to purchasing cars, read this article by SaldoInvoice for more details.
What Is the Invoice Price of a Car?
There are several parties involved in vehicle sales: a car maker, a dealer, and a buyer. The manufacturer, focusing on the cost of production and distribution and market conditions, sets its recommended price, called MSRP. It does not mean the final buyer should pay the specified amount. This indicator serves as a guideline for sales departments.
What is a dealer invoice price? The retailer, purchasing goods from the producer, pays a certain amount for it. It's not the sum you see on price tags in stores. What is a car invoice? It's a document issued by the manufacturer in the dealer's name. It's used for transactions between these parties and does not concern the buyer. It might seem that the price indicated in such a paper should be higher than the MSRP since it should include at least shipping, destination fees, taxes, etc. However, in practice, it turns out that producers offer certain discounts, bonuses, or incentives to retailers. So the amount due is usually lower.
Dishonest dealerships can mislead customers by indicating a bigger sum in a car invoice template than they actually paid. Thus, their profit will be higher because they will demand even more from buyers. Since no one wants to be deceived, you can negotiate with your dealer about new car invoice prices. The less new and fancy the model you're interested in, the higher the likelihood the salesperson will meet you halfway and lower the price. For the negotiations to be successful, it's not enough for you to play hardball and just stand on the minimum possible amount. You should know the market situation and your options. That is why you need to find the actual invoice cost of cars.

How to Find a Dealer Invoice Price?
To find out what amount is indicated in the dealer
Google Doc template invoice
, ask a sales manager about it. They can give you a price, but don't expect it to be a frank answer. Better get ready for the meeting yourself and conduct an online car invoice price lookup. Keep in mind that the amount retailers pay manufacturers can be influenced by many various factors in addition to the direct cost of manufacturing a product:
delivery of items to the region;
advertising and marketing costs;
dealer holdback and incentives;
car brand, model, date of manufacture, and so on.
Subtracting from the invoice the cost of the services listed above and making adjustments for the model's novelty, you will get the dealer's price. On the Internet, there are resources such as Kelley Blue Book or Edmunds, where you can find information on a variety of vehicles, their equipment, features, and, most importantly, prices. These reviews typically include MSRP, dealer invoice cost, and averaged market value. The last indicator represents an acceptable average price for buying a car. Study the data presented to come to a meeting with a sales manager as prepared as possible. Such research really pays off, and you may well negotiate a better price with a dealer if you know what to look for and what to demand.
How to Discover Car Invoice Prices and Where to Find Information
Buying a new car is one of the biggest purchases you're going to make in your life, so making sure that you're paying a good price for it is very important. But how do you mean to uncover the dealer invoice price and ensure that you are not being charged beyond the fair pricing? First of all, using tools like Edmunds and Kelley Blue Book can help you find the manufacturer's recommended price. This is the cost that the dealer might pay the factory. Also, feel free to ask the dealer directly, but take their words with a grain of salt and always do your research to verify their claims. Finally, make sure that you know how to bargain as it can help you reduce the price.
Things That Influence Car Invoice Prices
At this point, you might be curious about what exactly affects the price the dealer pays. There are several aspects to consider:
Factory Costs: The baseline expense for producing the vehicle is just the starting point.
Additional Charges: There are often other expenses involved such as shipping the car to the dealer and costs related to advertising and marketing.
Dealer Incentives: Dealers often receive special incentives and deals that can affect the final price they pay.
Car Specifics: Details such as the vehicle's brand, model, and the date it was manufactured can also impact the price.
Having a thorough understanding of these factors can provide you with a clearer picture of what the dealer pays, positioning you for successful negotiation.
Using Information on Car Invoice Prices for Buying or Selling a Car
After getting your hands on this data, you'll finally be ready to buy or sell a car. Overall, your goal is to calculate how much the dealer is profiting and craft your bargaining strategy based on this information. This will ensure that you're not going to overspend and relieve you of the stress of going in blind.
Make Your Dream Car a Reality
Overall, when you're planning on buying or selling a car, it is extremely important to conduct a thorough research, which will allow you to not only find the manufacturer's price but also what the dealer pays and what profit they are getting. This allows you to get the bird's eye view of the situation and allows you to bargain more effectively. So whether you are buying a new shiny car or a used vehicle, keep the aforementioned tips in mind. There is a good chance that they will allow you to make your dream car a reality.
Related Templates
Towing Invoice Template

You May Also Like

Creating a Comprehensive Purchase Order Template in Excel Purchase orders (POs) serve as official documents…

Excel Purchase Order Template: Streamlining Procurement Processes As the world of business transactions becomes increasingly…

Collaborative Estimating With Google Sheets Templates The success of any project relies on effective collaboration…