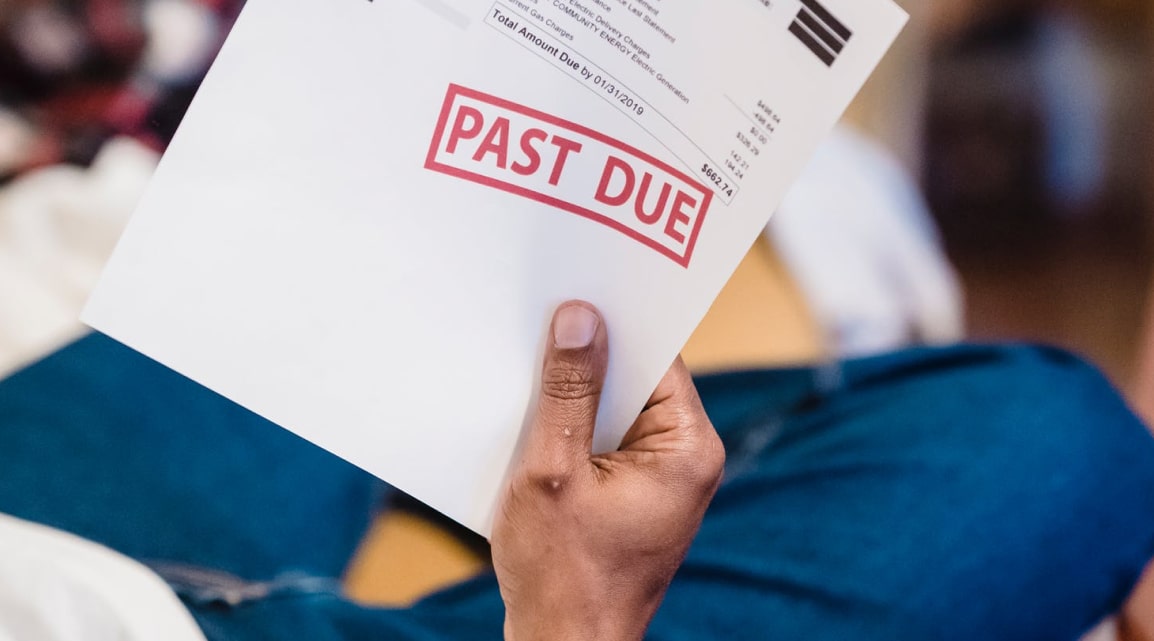 What Is a Past Due Invoice?
As a self-employed or independent contractor, you strive to provide your customers with the most professional service possible. In return, you expect to receive timely payment for your work. However, there are situations when orderers delay compensations. In this article, we'll analyze what past due invoices are and ways of dealing with them.
How to Deal with Unpaid Invoices?
Using invoice creating platforms, you should not only specify clients' contact details and list the work performed but also mark the period when money needs to be paid. It is essential for a recipient to know their deadlines, as well as for you to keep track of the incoming funds and plan a budget. Therefore, you should not allow situations when there are no payment terms on an invoice. Modern software generates reports based on the files you make and offers filtering based on their status. This way, you can quickly figure out which invoice is overdue.
Since there is a chance that a customer will fail to pay, you should think about an action plan in advance. Determine and inform a person or company you cooperate with about the fees that will follow in case of delay. To minimize any unpleasant consequences, suggest various payment methods through an editable invoice template and attach instructions, recommendations, and tips to documents to simplify the process for recipients.
If the due date is approaching, but a client hasn't transferred funds to you, professionals recommend sending them a gentle reminder. Write an email asking if everything is fine and if they need assistance with paying, and attach a copy of the invoice if the recipient needs a review. If, after that, the money will not be credited to your account, proceed to more decisive actions.
Why is an invoice important at all? Such papers are confirmation that you have completed an order, which means that they oblige a recipient of the services to make the agreed payment. Besides, with their help, you can keep accounting and track active consumers and goods in particular demand. The Saldo Invoice app has handy reports to help you analyze your activities.

Wording for Past Due Invoices?
The first past due invoice reminder email should be sent a few days after the deadline. Write a letter in a soft tone, and ideally, there will be no need for a second reminder. It's quite possible that an orderer is not a malicious defaulter but simply forgot about it due to inattention.
If the delay is two weeks or more, it is cause for concern. If you have the opportunity, call the customer, and be sure to send them one more email. In this message, stick to a stricter tone and include another deadline for payment. Of course, during this period, you'll be charging penalties. In the subject line, you can indicate that it's your second reminder.
How many days after the due date is a payment considered late? It happens the next day after the due date. Do not be afraid to remind clients to deposit money because it is compensation for already completed tasks. After two letters, you can go to mediation and even take legal action. It is how to collect past due invoices so as not to be left without money. So, past due invoice letter is a message that you send to clients when they're late on paying an invoice. It includes information about how much they owe, when the due date was and how they can move forward with payment.
How to Write an Invoice Past Due Email?
Not all small business owners know how to remind someone to pay you. It depends on the period of delay. If you write your first letter, be gentle and friendly. Be sure to put the topic and add a detailed issue description, the invoice number, order details, a polite request to enter the required sum, as well as an indication of the agreed fees in the message body.
If you have sent a friendly reminder and payment remains outstanding – and the customer has missed the following agreed payment date, or there's been number contact at all – you can give the customer another call, or send another overdue invoice email of the money owing, and request payment.
Letter For Past Due Invoices
Subject line: [Your Business Name]: Invoice #XXXXX for [Product/Service] is due today
Hi [Customer's Name],

I hope this email finds you well.

This email is to notify you that payment on invoice #XXXXX for the amount of [invoice amount], which was sent on [period], is due today.
We have not yet received payment on this invoice and ask that you kindly confirm an ETA for the payment. If payment is not received by [late fee penalty date], a late fee will be charged.
I hope we can settle this matter as soon as possible.

Thank you,
[Your Name]

[Your Company Name]
Going forward, be more firm and strict. Pay the client's attention that it is your second letter and that late payment penalties have been imposed on them. You can also clarify that in case of non-payment, further actions may follow. Don't forget to attach an invoice copy to both messages in case a recipient accidentally deleted the first file.
Related Templates
Hourly Invoice Template

You May Also Like

Creating a Comprehensive Purchase Order Template in Excel Purchase orders (POs) serve as official documents…

Excel Purchase Order Template: Streamlining Procurement Processes As the world of business transactions becomes increasingly…

Collaborative Estimating With Google Sheets Templates The success of any project relies on effective collaboration…