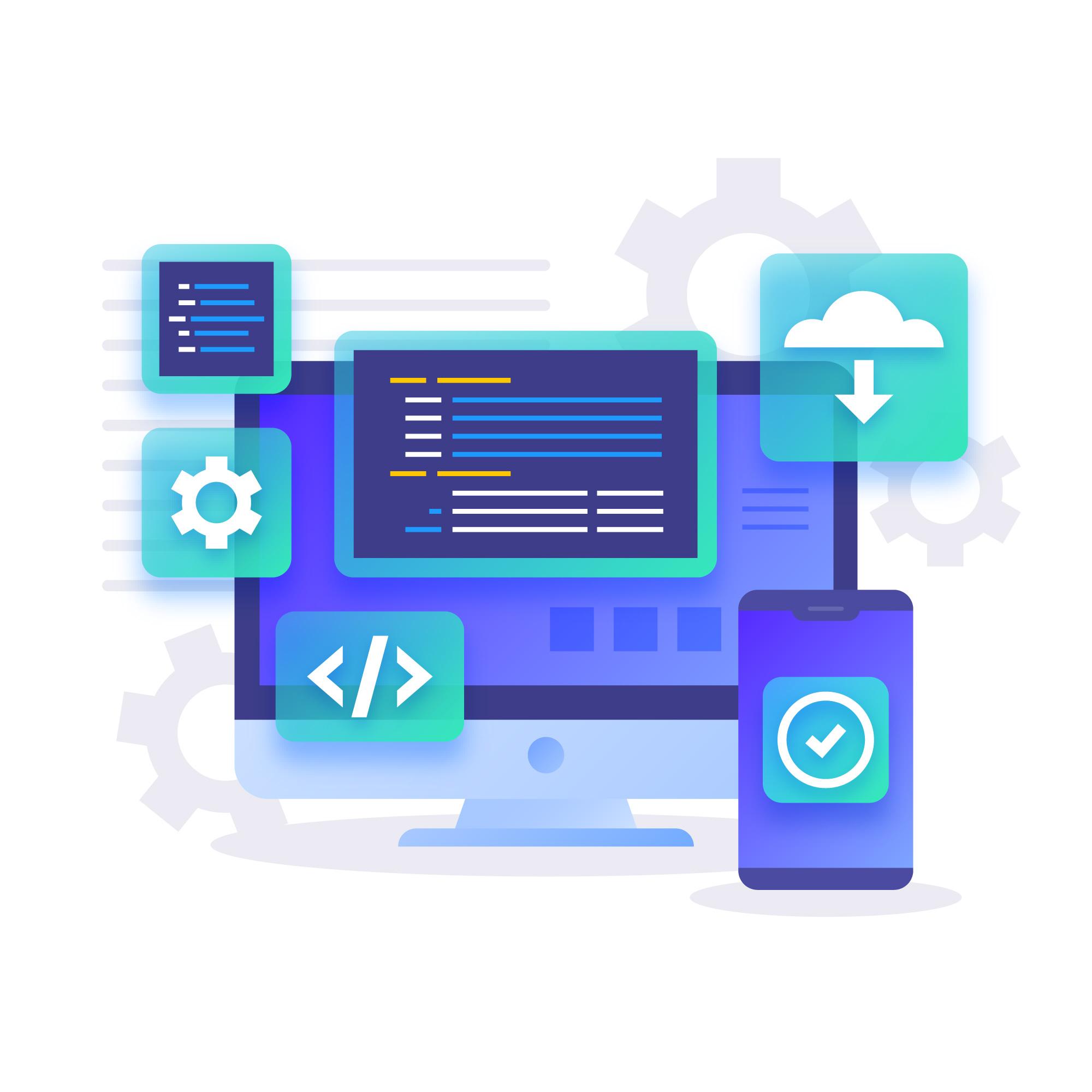 11 Best Invoicing Software for Small Businesses
Running a small business often involves juggling many tasks, and dealing with invoicing and receipt management can quickly become a time-consuming one. Having a reliable invoicing solution at your disposal is crucial. It not only streamlines your workflow but also enhances your efficiency. Among the multitude of available options, some software solutions rise above the rest. These invoicing systems are specifically designed to make billing a breeze, allowing you to focus on what truly matters – growing your business. In this article, we'll explore the best invoice software solutions that could better transform your small business operations.
Overview of the Importance of Invoicing Software for Small Businesses
Now, let's take a look at why invoicing software plays such a crucial role in small business operations and how your business could significantly benefit from using a dedicated invoicing application or system.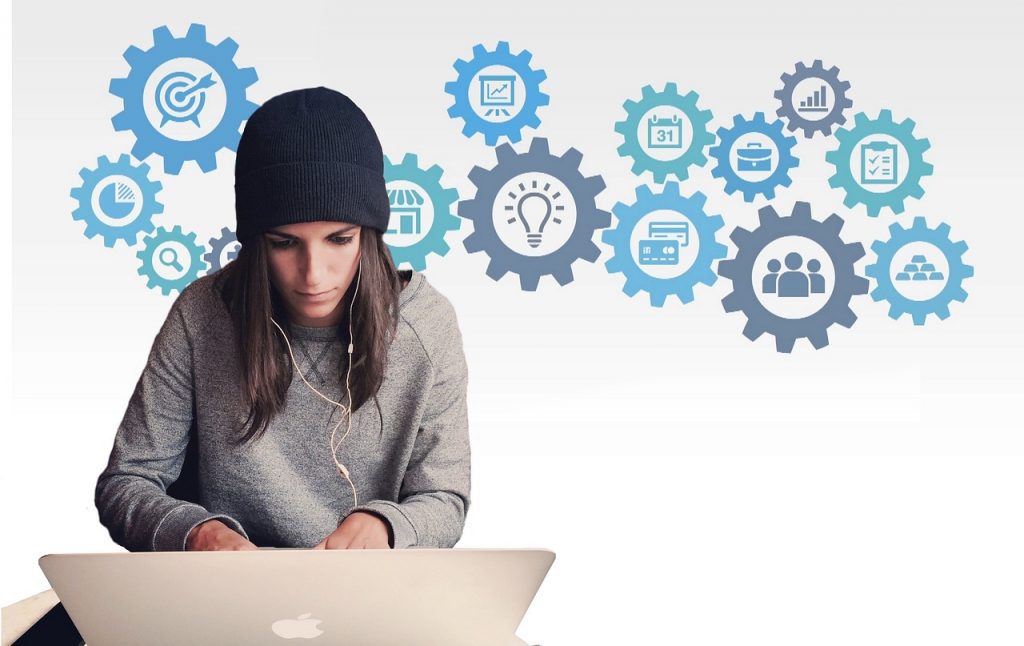 The role of invoicing in business operations
Invoicing and receipt handling are far more than just a means to get paid. It's an integral part of your business operations, serving as an official record of sales or services provided. A well-managed invoicing process helps maintain a strong cash flow, which is the lifeblood of any business. Without effective invoicing, a company might struggle with late or missed payments, leading to financial instability. Furthermore, invoices are important for accurate bookkeeping, tax filing, and tracking the financial health of your business.
The benefits of dedicated invoicing applications for small businesses
As a small business, you might feel that manual invoicing is manageable. However, as your business grows, so does the complexity of your invoicing needs. That's where dedicated invoicing software comes into play. By automating the invoicing process, these applications and systems save you time, reducing human error and allowing for more consistent billing practices. They can also give you a live look at how your business is doing financially, which helps you make better decisions.
Reviewing 11 Top Invoicing Software Solutions
In this section, we will be examining 11 of the best invoicing software solutions currently available for small businesses. The selection process has been based on factors such as functionality, ease of use, pricing, and suitability for different types of businesses.
Saldo Invoice
Saldo Invoice
is a robust tool for freelancers, consultants, and small businesses. This software provides a convenient platform for on-the-go billing, invoicing, and quoting. With Saldo Invoice, you can create, email, and
create professional invoices
and estimates in seconds.The platform's flexibility allows you to manage your finances from any device, ensuring continuous accessibility. Saldo Invoice also boasts features such as automatic tax calculations, eliminating manual computations' stress and reducing errors. Plus, its multi-currency support makes it a suitable option for businesses with an international client base, ensuring smooth transactions across borders.
Features:
Quick and easy billing or quoting from anywhere;
Options for invoice customization, including adding logos, signatures, photos, and more;
Easy, fast invoice and estimate creation;
Ability to send invoices as PDFs via email.
Additionally, it offers automatic tax calculations, comprehensive reporting and supports a variety of payment methods. Users can choose from multiple currencies, adding to the tool's versatility.
Pros:
Cons:
Intuitive interface;
The free version allows creation of only three documents;
As a cloud-based solution, it's accessible anytime, anywhere;
Users have mentioned a desire for more integrations and customization options.
A variety of personalization options are available.
Pricing: $4.99 per Month

XERO
Xero is budget-friendly and simple accounting software for small businesses and new companies. It gives you a live look at your finances, helping businesses make smart decisions and keep an eye on their money. Its powerful cloud-based platform allows business owners and managers to access their financial data anytime, anywhere, fostering better collaboration and transparency. In addition to this, Xero's robust integration capabilities allow it to seamlessly connect with a multitude of other business tools, creating an interconnected ecosystem that amplifies efficiency and productivity.
Features:
Intuitive and easy-to-use interface;
Automatic reconciliation of bank transactions;
Easy creation and sending of invoices;
Expense tracking features;
Real-time reporting for up-to-the-minute financial information.
Pros:
Cons:
Easy-to-use and perfect for small businesses;
Not as feature-rich as other accounting software;
Cloud-based for access anywhere;
Some past security concerns;
Affordable starting price;
Requires a good internet connection for cloud-based use.
Integrates with other software for easier accounting.
Pricing: $12 per Month
Scoro
Scoro is a comprehensive work management software that targets businesses and professional service firms aiming to simplify their operations and boost productivity. As an all-in-one platform, it encompasses various aspects of work, including project management, time tracking, task management, invoicing, automated billing, and reporting. It serves as a unified solution to plan, manage, track, keep in order, and report work activities in real time, providing a significant uplift to your business's efficiency.
Features:
Real-time progress tracking;
Customizable dashboard for work overview;
Project management features for improved workflows;
Reports on team's performance and progress.
| | |
| --- | --- |
| Pros: | Cons: |
| Comprehensive solution for work management; | The software can be non-intuitive at times; |
| Flexible and customizable to meet business needs; | Limited software integration capabilities; |
| User-friendly for the entire team. | Limited customer support. |
Pricing: $28 per Month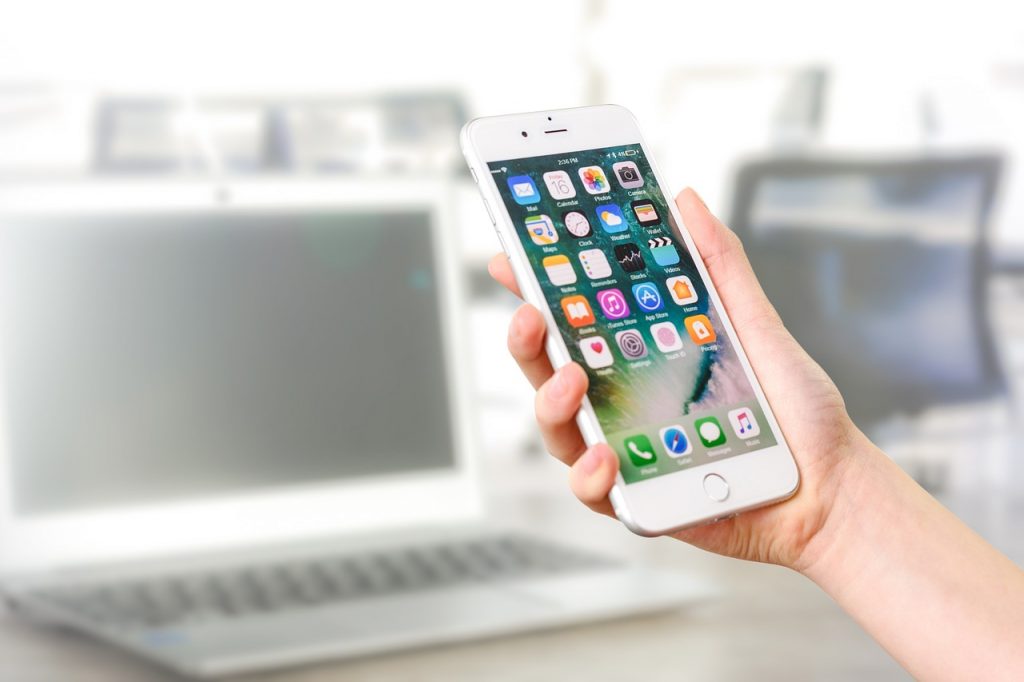 QuickBooks
QuickBooks is a highly regarded accounting software preferred by small businesses. It streamlines the tracking of income, expenses, inventory management, and invoice generation, including GST reports. The software's capacity to monitor customers, vendors, employees, and other vital data points contributes to its popularity. It is particularly beneficial for businesses seeking an easy-to-use layout that lets you make custom reports and send data to Excel or other spreadsheet tools.
Features:
Keep track of sales and costs;
Simple-to-use layout;
Make reports;
Make invoices and keep an eye on payments;
Works with other software programs.
| | |
| --- | --- |
| Pros: | Cons: |
| Simple to use and quick to learn; | QuickBooks can cost a lot to buy and keep up; |
| Can handle everything from making invoices to tracking expenses; | It might be tricky for some users; |
| Works with other business software. | Needs a reliable internet connection. |
Pricing: $15 per Month
FreshBooks
FreshBooks is a versatile accounting software specifically designed to meet the requirements of small businesses. Notable for its simplicity, FreshBooks enables businesses to save time and efficiently manage their finances in one place. It makes in-depth reports on how much you're making and spending, and how profitable you are. This gives businesses the info they need to make smart money decisions. Furthermore, the software is lauded for its professional invoicing capabilities.
Features:
Easy-to-use financial tracking;
Mobile invoicing tool for on-the-go finance tracking;
Automatic data backup;
Industry-leading security measures;
Easy project management.
Pros:
Cons:
Easy to use and suitable for small businesses and startups;
More expensive than other options;
Strong customer support team;
Hard to scale with growth.
Integrates with popular business applications.
Pricing: $4.5 per Month
Wave
Wave is an accessible money management software that aids businesses, freelancers, and individuals track their finances and make informed monetary decisions. The software allows users to manage their bills, budget effectively, and save money. By presenting all financial information in one place, Wave offers valuable insights into spending habits. It also provides tools for debt payment, future planning, and optimal money utilization.
Features:
Automatically sorts expenses into categories;
Accounting reports for making smart business decisions;
Works with lots of popular business apps;
Pay your bills online;
Lots of money management tools.
Pros:
Cons:
Simple, easy-to-understand design;
Not many customization options;
Affordable for small businesses;
Some users say there are stability problems.
Invoicing and expense tracking.
Pricing: Free

Tally Solutions
Tally offers a wide range of products, including accounting, inventory, and tax solutions, especially for the changing needs of different types of businesses. They're known for being easy to use and flexible, and lots of businesses around the world use them. These solutions help to simplify complex business operations, making them a go-to for entrepreneurs.
Features:
A combined system for handling both accounting and stock, which saves you time and energy;
Detailed sales and buying features to keep track of your customers and suppliers;
Quick and easy billing and invoice-making features;
A full system for managing your relationship with your customers (CRM);
A feature for managing projects effectively.
| | |
| --- | --- |
| Pros: | Cons: |
| It's user-friendly and simple to use, even if you're new to accounting; | The software might cost a lot, especially if you need multiple licenses; |
| You can tweak the products to fit what your business needs; | The products can only be used online, which might be a hassle for some businesses; |
| There's always a team of experts ready to help you. | The software doesn't work with all operating systems, so check if it'll work for you before you buy. |
Pricing
:
$7.5 per Month
ClearTax
ClearTax software is among the most popular programs for tax preparation and e-filing. It provides a variety of products and services to aid individuals and businesses in tax preparation and filing. ClearTax simplifies the often complicated tax filing process, transforming it into an efficient and hassle-free experience. By automating calculations, reducing manual errors, and providing professional support, the software ensures a seamless tax preparation process, saving users time and reducing potential stress.
Features:
Lets businesses file their taxes online easily;
Lets businesses make e-invoices that follow the latest GST rules;
Simple to use;
Makes filing taxes easy with features like importing from Excel, automatic tax calculation, etc.
| | |
| --- | --- |
| Pros: | Cons: |
| Simple to use, even if you're new to accounting; | The software might cost a lot, especially if you need multiple licenses; |
| Always a team of tax experts ready to help; | The products can only be used online, which might be a hassle for some businesses; |
| Offers a free mobile Android/iOS app for filing taxes on the go. | Doesn't work with all operating systems, so check if it'll work for you before you make a purchase. |
Pricing: $12.49 per Month
Square Invoices
Square invoices software is a top-notch tool for looking after your money. It helps with tracking what you're making and spending, making invoices, and figuring out future payments. The software is geared towards providing a clear financial picture for businesses, making it easy to keep up with outstanding invoices and get paid faster. By combining efficiency and user-friendly features, Square Invoices helps businesses maintain a solid cash flow, keeping them financially healthy and capable of growing.
Features:
Offers branding and customization of invoices;
Enables tracking of payments;
Automated payment reminders;
An overview of paid and unpaid invoices on your dashboard;
Integration with leading accounting software for efficient financial management.
| | |
| --- | --- |
| Pros: | Cons: |
| Accounting software based in the cloud; | Some users find it hard to navigate and use the software; |
| Keep track of payments and manage your money; | The subscription plans might cost too much for some businesses; |
| Automating accounting tasks. | Some reports of glitches and bugs in the software. |
Pricing
:
$20 per Month
Zoho
Zoho software offers a wide range of tools for getting work done and working together. It has everything from word processing and spreadsheets to customer relationship management and project. Built with flexibility in mind, Zoho adapts to businesses of different sizes and sectors, offering them tools to enhance productivity, communication, and business operations. Its variety of applications, integration capabilities, and competitive pricing make it a cost-effective choice for businesses aiming to improve their efficiency and collaboration.
Features:
Lots of tools for various purposes;
Available on many platforms;
Online office suite with everything you need for work;
Collaboration tools include live editing, chat, and video calls.
| | |
| --- | --- |
| Pros: | Cons: |
| Simple to learn and use; | Some users say the software has glitches; |
| The software is pretty affordable compared to similar programs; | Some features are behind a paywall; |
| Offers a free trial. | Reports of glitches and bugs in the software. |
Pricing: $9.5 per Month
Vyapar
Vyapar is a well-known GST billing software in India with lots of features and benefits that work for businesses of all sizes. It offers an all-inclusive financial management platform that takes care of everything from invoicing to tax filing and inventory management. Vyapar's robust feature set is designed to simplify the complex tax environment in India, ensuring businesses maintain GST compliance. The software has gained traction not just for its comprehensive offerings but also for its commitment to simplifying business financial management, helping businesses focus on their core operations without worrying about the intricacies of tax management.
Features:
Simple to use but powerful and feature-packed;
Available for both desktop and cloud;
Follows all the latest GST rules;
A free trial of 15 days.
| | |
| --- | --- |
| Pros: | Cons: |
| Helps businesses follow GST laws; | The initial cost of getting a Vyapar solution can be high; |
| Prevents GST penalties; | You might need more hardware and infrastructure to run the software; |
| Helps keep track of GST credits; | The software might be hard to learn, requiring staff training; |
| Makes invoicing and accounting easier, making money management more manageable. | Incorrect use of the software can lead to GST filing errors. |
Pricing:
$24.99 per Month

Recommendations Based on Specific Business Needs and Requirements
When selecting an invoicing software, tailoring your choice to your specific business needs is paramount. It's not just about choosing an option with the most features but picking software that addresses your pain points and integrates seamlessly into your workflow. Let's consider an example – if you are a small business owner, you might prioritize affordability, ease of use, and robust customer support over advanced, enterprise-level features. In this regard, Saldo Invoice has made a name for itself in the world of billing software, specifically for small businesses. Saldo Invoice offers a range of
invoice templates
that are not only professional and aesthetically pleasing but also easy to use and highly customizable. Their
small business invoice template
is especially tailored to the needs of small businesses, simplifying the invoicing process significantly. While ease of payment should always be a key consideration when choosing invoicing software, it's also important to remember that your software should be an asset to your business, facilitating operations rather than complicating them. Saldo Invoice does that – it streamlines your billing process, allowing you to focus more on what matters most: growing your business.
The Diversity of Billing Software
The world of billing software is diverse, with each offering presenting a unique blend of features, usability, and pricing. Whether it's the simplicity and cost-effectiveness of Wave, the comprehensive capabilities of Scoro, or the user-friendly nature of FreshBooks, your ideal solution depends on your business's specific needs and requirements. However, it's worth giving a special mention to Saldo Invoice. With its dedicated focus on small businesses, range of customizable templates, and emphasis on facilitating smooth payments, it stands out as a solid choice for small companies seeking to simplify and streamline their invoicing process.
Related Templates
Accountant Invoice Template

You May Also Like

Creating a Comprehensive Purchase Order Template in Excel Purchase orders (POs) serve as official documents…

Excel Purchase Order Template: Streamlining Procurement Processes As the world of business transactions becomes increasingly…

Collaborative Estimating With Google Sheets Templates The success of any project relies on effective collaboration…