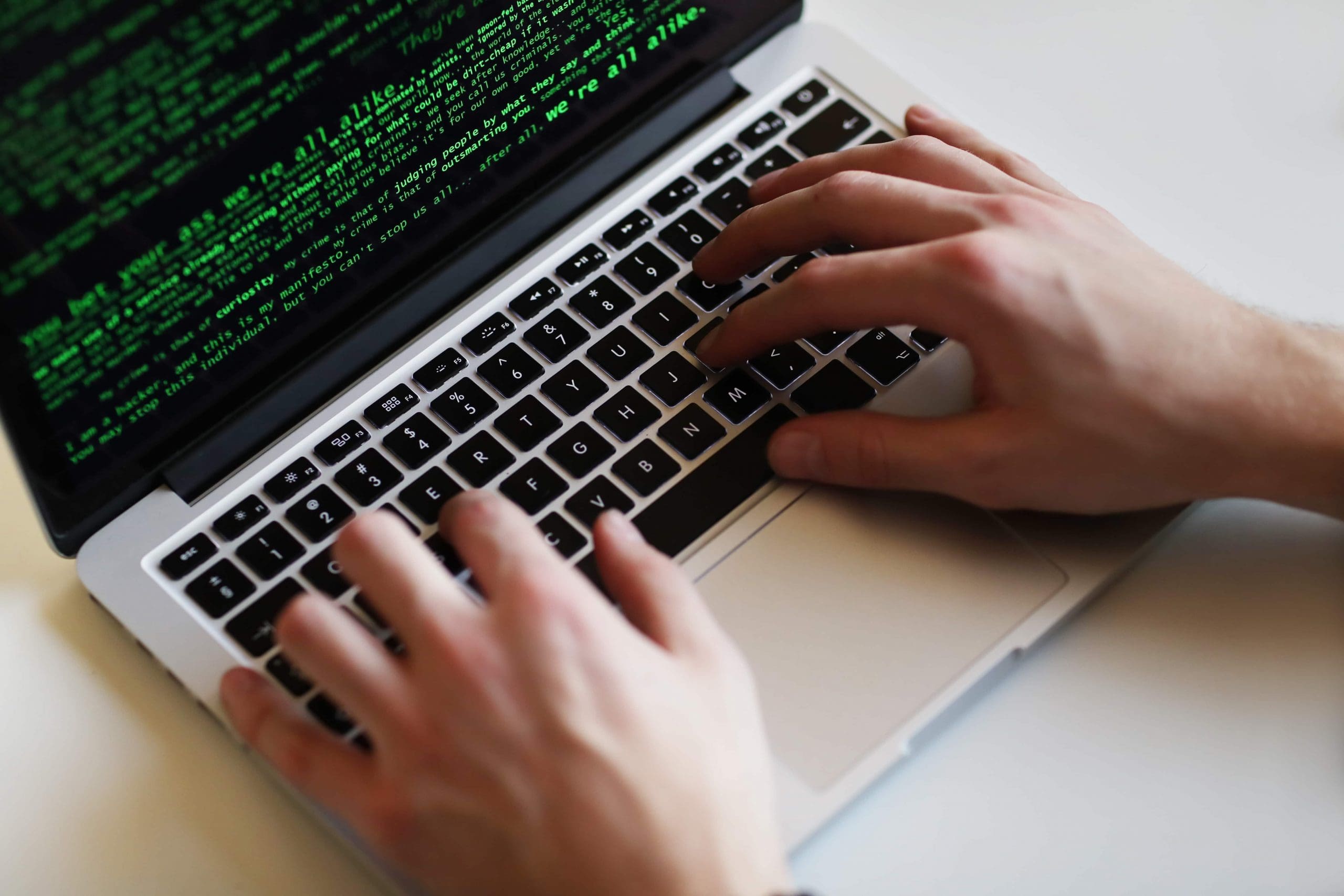 Invoice Fraud: How to Deal With It?
There are so many different types of fraud out there, and fictitious invoicing is not a new way to scam businesses. However, with the pandemic onset and the transition of many organizations to a remote work format, more and more companies are becoming susceptible to it. The more employees you have working online, the less transparent and difficult to control the documentation process becomes. Let's figure out together with SaldoInvoice specialists how to identify fake documents and how to protect yourself from fraudsters.
How to Identify Fake Invoices?
Scam invoice emails and attached files might look very convincing. Inattentive business owners, especially when processing many papers, may not even pay attention to some inconsistencies and other suspicious things. However, working with payment docs requires the utmost care from the workers who process them. Here are some tips to help you identify forged papers:
Enlarge logos. Fraudsters often copy vendor brand names. But because they don't have access to original images, the logos can be of poor quality, blurry, or altered shape.
Pay attention to IDs. All suppliers adhere to a single numbering within their system. If you see that an ID in a new file has a different format, it's probably a falsified invoice.
Examine the amounts in bills. When ordering goods and services, you rarely receive round sums. Basically, they are fractional numbers. If the amounts in all lines are round, a document was sent by scammers.
Look for the same numbers. Too many repeating numbers and amounts should at least alert you. The so-called Benford's Law says that the "1" occurs on average in texts in 30% of cases, while "9" – only in 4.5%.
Compare the new bill with previously completed purchase orders, quotes, or pro forma invoice templates. So you can make sure that the document came from a trusted supplier and not a scammer.
In addition to studying the papers in detail for errors and inconsistencies, you also need to conduct regular staff training on invoicing fraud. Employees who process your correspondence should know what to look for when verifying invoices. Of course, until you find out whether a document transferred to you is genuine, you should not pay in any case.
How Common are Invoicing Scams?
Falsifying invoices is far from a new invention of scammers to lure money from businesses illegally. Previously, entrepreneurs also suffered from such activity. However, with the advent of the coronavirus pandemic, fraudsters have become more active, as most companies have switched to remote work. This has made it easier for them to commit invoicing fraud. If you are self-employed, tracking the receipt of payment papers can be easy. But it's tricky when dozens and hundreds of employees work for you. It becomes difficult to control every form that comes to you and the transactions carried out accordingly. It's what scammers use. Typically, businesses would rather save time by using receipts template. Fraudulent invoices are often aware of the relationships between companies and their suppliers, and they will know the details of when regular payments are due. The fraud may only be discovered when the legitimate supplier follows up on non-payments.
Thus, according to the International Association for Financial Professionals (AFP) report, more than 75% of companies of various sizes became victims of payment fraud attacks in 2020. In 2021, this figure dropped to 71%, which is still a lot. Accounts payable departments are the most vulnerable to various actions of fraudsters. Moreover, one of the most common methods of Business Email Compromise is sending messages from scammers pretending to be real vendors and submitting false invoices to companies.

Invoice Fraud: Who Is Liable?
Of course, the responsibility for sending fake papers lies with the organization or person who provides you with them. Three main sources can take illegal actions against you:
Third parties. Fraudsters simply copy the "identification" marks of the real company you interact with and send you a fraudulent invoice.
Your partners. If you signed a contract with a company with a murky history, there is a chance they will send you false bills, for example, for those goods and services you did not order, or duplicate documents, counting on your inattention.
Internal fraud. According to statistics for 2020, internal fraud cases with invoicing for services and goods happen about as often as external ones. So disloyal and dishonest employees can do you no less harm.
A thorough internal investigation is required to discover the source of forged payment documents. And the only possible answer to the question "Is it illegal to send fake invoices?" is always "Of course not." In such situations, legal liability follows, which can be both administrative and criminal. The greater the amount of financial loss and other damage to your business, the more severe the punishment that the court can impose. As a rule, in addition to forging invoices, fraudsters also try to evade paying taxes and get insurance payments, which further aggravates the punishment.
Prevent Invoice Fraud: What You Need to Know?
No matter what actions you take and how many tutorials on how to stop fake invoice emails you read, you won't be able to control scammers completely. In this situation, the best strategy is to improve the verification of incoming correspondence and implement modern technologies to speed up this task.
Training employees and improving your own knowledge is the key to the early detection of suspicious activity. If everyone in your company processes documents and knows what signals to look for, they will not allow false bills to be paid. There should also be a clear division of responsibilities within your organization. One employee should not have the authority to do two or more conflicting tasks, such as dealing with suppliers and processing invoices.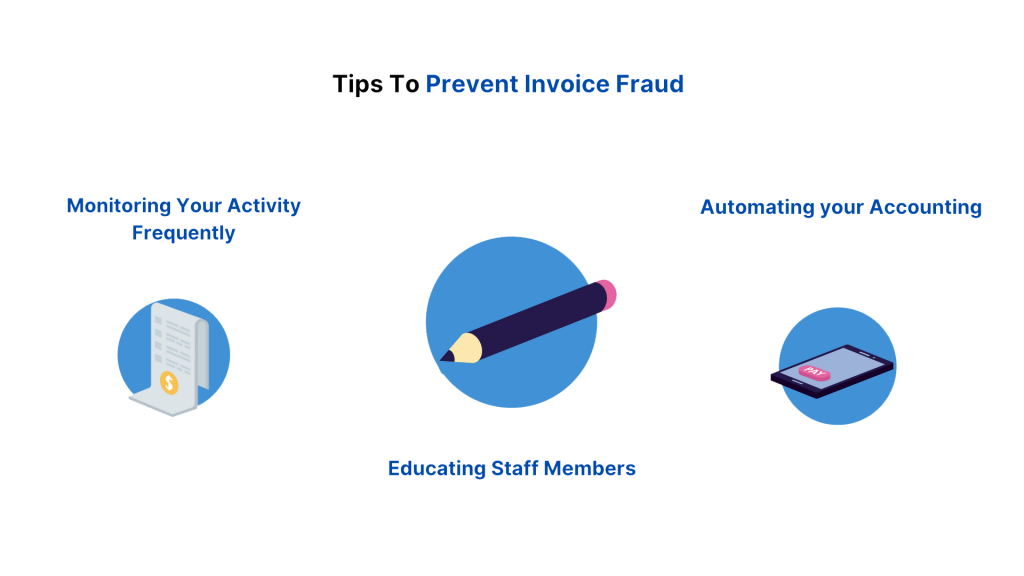 If you received payment documents from a trusted supplier, but something in them seemed suspicious to you, for example, the list of goods was not itemized, as usual, or you see incorrect payment details on invoices, be sure to contact the company from which these files have come. Call or write to the organization's representative to determine if they have requested a funds transfer.
To prevent fictitious invoicing, you should organize verification of organizations you plan to cooperate with. It may include checking the business registration certificate, VAT ID, banking details, sanction lists, etc. The due intelligence procedure will help you to weed out those businesses that seem unreliable to you even at the selection stage. Additional protection against fraudsters and the likelihood of interception is e-invoicing apps that send documents directly to recipients. It is really helpful to create an invoice with reliable software. With branded and generic templates, you and your suppliers can be sure that the files come from a trusted source.
Related Templates
Small Business Invoice Template

You May Also Like

Creating a Comprehensive Purchase Order Template in Excel Purchase orders (POs) serve as official documents…

Excel Purchase Order Template: Streamlining Procurement Processes As the world of business transactions becomes increasingly…

Collaborative Estimating With Google Sheets Templates The success of any project relies on effective collaboration…