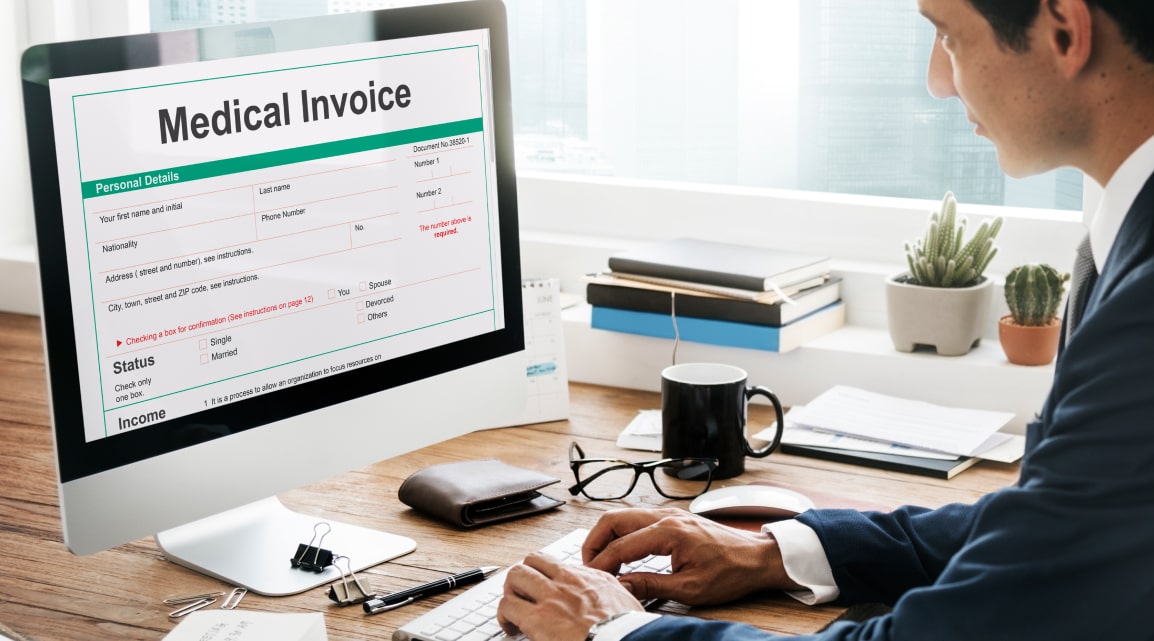 Types of Invoices
Being a small business owner can sometimes feel overwhelming. You have to deal with the technical stuff that you've never experienced before. Managing invoices doesn't have to be among those daunting chores that drive you crazy on a daily basis. To get paid faster, exploring the basics of how to bill customers is key. In this post, we'll let you in on some of the most important types of invoices and well upon how each of them can aid you in managing small business cash flow.
Invoice Types Used for Most Business Transactions
There's an (often confusing) multitude of invoice types out there. The choice of the right type for you will be determined by your field of work, your invoicing mechanics, and the types of invoicing methods you work with. Wondering how many types of invoices there are? More than twenty, for sure. Below, we'll review the ones that can enhance a small business owner's billing routine.
Think of this document as a pre-invoicing solution, meaning that it's sent to the customer before the job is completed. The pro forma invoice specifies the amount of money the client needs to pay when they receive your product or service. Rather than being a demand for payment, the pro forma invoice reflects the commitment of both parties involved. The terms of this file can alter as the project progresses. A
p
roforma invoice template was used to send this one correctly.
This doc divides the cost of a massive project into several transactions. Interim invoices are sent after the work is finished. The idea is straightforward. The larger the workload, the more people and materials (read as resources) your business engages. With this invoice type, you don't have to wait until the multi-stage project is over. You are free to make the most of the money paid for each completed part. With that said, interim invoices are very useful for helping you manage your small business cash flow whenever large jobs need to be done.
It's all in the name. You send this type of document once the project is completed. This invoice informs the client that the work is done. Unlike a pro forma invoice, the final invoice is a requirement to get paid. Your final invoice should itemize the products you sold or the services rendered, as well as the total price, payment due date, and payment solutions you work with. Engage in
generating invoices
of this type (as well as sending them out) as soon as you finish your work, for it will increase your chances of getting paid equally quickly.
Purpose of an Invoice
What is an invoice used for? First and foremost, a typical invoice is used for providing a business and its customers with a record of sales. Now, a brilliantly designed invoice comes with a few more purposes (read as perks). They are: keeping your clients satisfied, elevating your professional image, speeding up the payment process, keeping you organized, saving your time and money. Here are some more common purposes invoices serve:
bookkeeping assistance;
tax filing aid;
legal protection;
branding and marketing;
tracking inventory.
What to Include in an Invoice
A standard invoice form should list the products sold/services rendered, your payment terms, and all the necessary details to stimulate your client to pay fast. We've listed those details below:
your and your client's business info;
document issue date and payment due date;
the amount charged for each item sold/service provided;
total payment amount;
a polite 'thank you for your business' message.

Now that you're aware of some of the most- widely-used-on-the-small-business-scene invoice types, you're free to explore our other posts on how to bill your clients like a pro. Looking for
invoice samples PDF
templates? You'll find them here, too. Saldo Invoice can also help you
make receipts
for your business.
Related Templates
Pro Forma Invoice Template

You May Also Like

Get expert tips on setting retainer fees that are fair and reasonable.

Saldo Invoice provides a step-by-step guide to ensure you get reimbursed quickly and hassle-free.

Speculative work definition, cover its benefits and drawbacks.