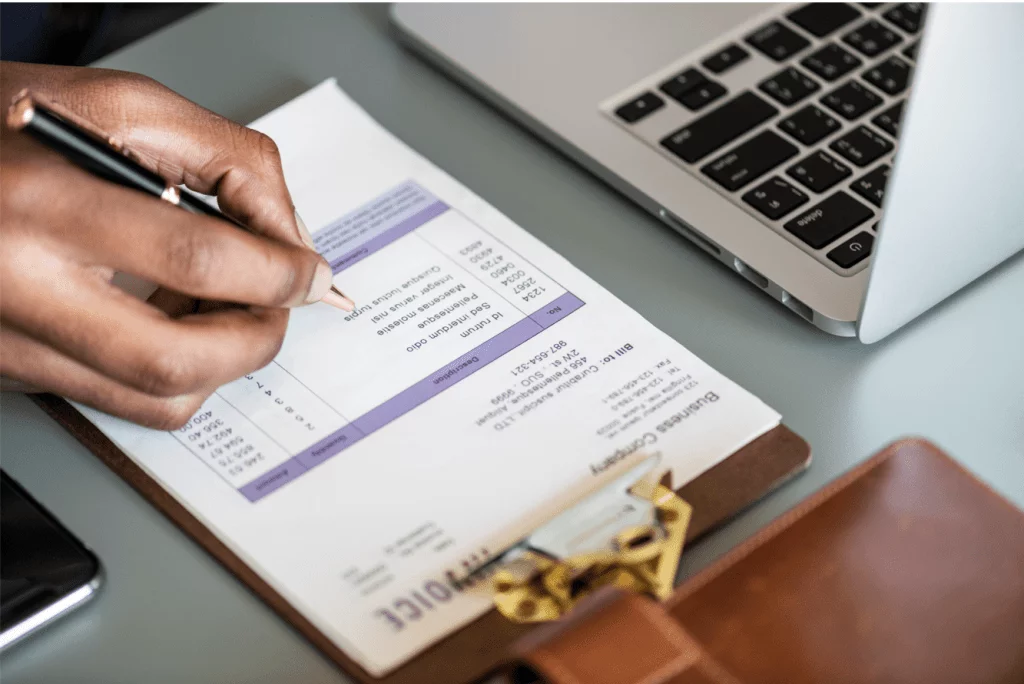 What Does a Pro Forma Invoice Mean?
Bookkeeping and accounting use various types of documents that self-employed and freelancers should be able to fill out correctly. Everything is quite simple and clear about a standard invoice template for contractors. You know how to fill it out, when and to whom to send it, etc. But what is a proforma invoice? What is it used for? Who should write it? Read more about all this in the article.
Proforma Invoice Definition
The meaning of a proforma invoice is quite simple. It's a preliminary bill with a list of goods and services issued before an order is completed. In it, you'll find all the same information as in a standard form. It's used as a notification of the planned scope of work. Thus, recipients have the opportunity to plan budgets, adjust to the specified deadlines, and confirm the terms of a contract.
Although pro forma invoices templates have fields for payment methods and terms, it's understood that this information is provided for reference. You shouldn't expect a client to transfer money to your account after receiving it. Such documents are an opportunity to ensure that everyone is satisfied with everything and to eliminate possible misunderstandings by the time an order is completed and the payment should be made.
In addition to completing templates, you also need to know how they are properly named. You can find various spellings on the Internet, for example, performa or proforma. "Pro forma" is correct; it's a two-word phrase that literally means "for the sake of form" in Latin. These words often have merged writing, but "performa" is a misspelling.

What Is a Proforma Invoice Used For?
Given that the content of a proforma invoice vs. invoice is almost identical, many don't understand its purpose. However, a preliminary bill is useful for both your business and customers:
you provide clients with accurate information regarding an order, including its exact cost;
you fix in writing the scope of work and the list of products and services provided;
your business understands the sum to be expected from an orderer;
customers can use such documents for internal purposes such as planning and budgeting.
Keep in mind that although this type of file largely repeats standard sales invoices, it can't be used for accounting purposes. It's not a legally binding paper and, therefore, can be changed or canceled at the request of one of the parties. Also, since a proforma billing is only a preliminary version, it doesn't fix the tax point and thus can't be used for VAT purposes.
Speaking of payment terms, proforma doesn't imply immediate compensation for the items listed. It only provides the available payment methods, terms, the cost of each product, and the total amount, including fees. Thanks to this form, both parties know what to expect, which helps avoid unpleasant surprises in the future.
Difference Between Invoice and Proforma Invoice
If you don't know how to make a proforma invoice, take a look at the templates for these two documents. You'll see they have the same fields to fill out. If a commercial bill is a written confirmation of a sale and a demand for payment, a proforma invoice is only a preliminary paper created for informational purposes. If you don't have any details at the time of filling out the second one, you can leave them out.
Unlike commercial bills, proforma invoices are issued before an order is completed and should have the word "proforma" in their title. Once you provide all the services described, you need to send a sales receipt with reference to the proforma. A receipt maker is frequently used by small business owners. If you have ever filled out sales invoices, you know how to write a proforma. With the modern and user-friendly SaldoInvoice software, you'll have no problem issuing and sending any documents to clients, wherever you are.
Related Templates
Carpet Cleaning Invoice Template

You May Also Like

Get expert tips on setting retainer fees that are fair and reasonable.

Saldo Invoice provides a step-by-step guide to ensure you get reimbursed quickly and hassle-free.

Speculative work definition, cover its benefits and drawbacks.