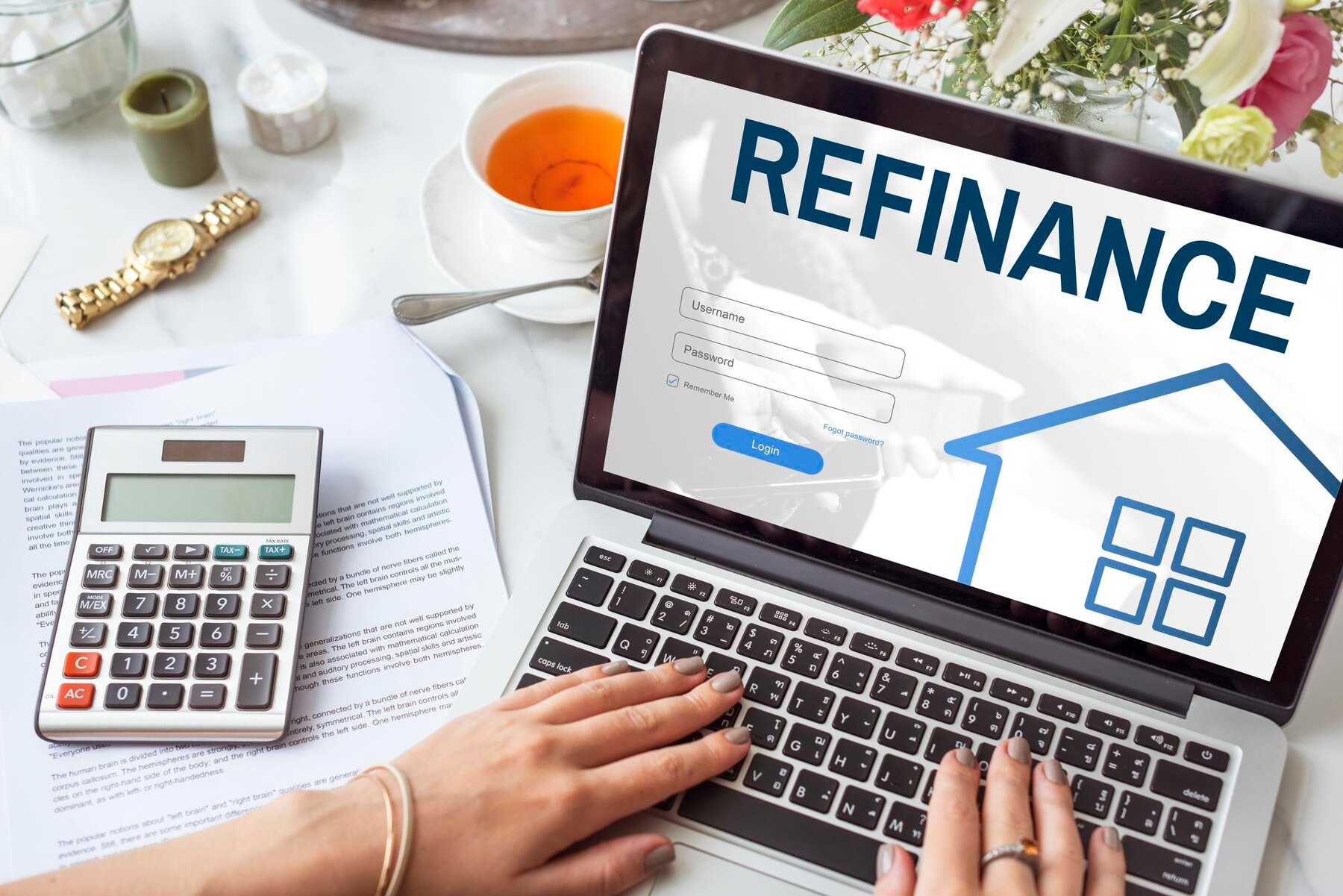 What Are Reimbursement Invoices and How to Create Them?
There are situations in business when you need to reimburse some expenses. For example, when an employee purchases a product with their own money for the company's purposes. Such costs must be compensated and clearly documented, like any other transaction. Businesses use invoices for it. In this article, we will discuss reimbursement meaning and the features of such bill creation in detail.
What Is a Reimbursable Expense?
Before jumping directly to invoices, let's deal with the question, "What is reimbursement?" It is such a format of company expenses that reimburses the costs incurred by other people to resolve business-related issues. Suppose that an employee buys some product with their own money, which will be used for work purposes only. Compensation allows those individuals who spent personal funds to return them and companies to record this format of expenses correctly in their accounting papers. In addition to the situations described, reimbursement might apply to hotel and flight bookings for business purposes, medical expenses, and other things.
Accounting for expense reimbursement and filing the correct paperwork is also necessary so that employees who spent their funds do not have to pay income tax. The IRS can regard this kind of compensation as income. Therefore, the company should have an active accounting system/plan that uses invoices to define reimbursement. At the same time, there are some expenses that the employer can legally refuse to compensate for.
Best Ways to Make an Expense Reimbursement Invoice
The importance of business expense reimbursement invoices should not be underestimated; therefore, you need to learn how to create them. Luckily, with Invoice Maker, you have all the tools you need at your fingertips. In terms of their content, such invoices do not differ from ordinary ones, so you can use any template from our website, for example, an invoice for mileage. Compared to creating documents from scratch, it helps you save time and avoid errors.
To receive compensation from your employer, you, as an employee, need to enter the following information into the template:
file number, date of creation, and the deadline for payment;

your name and contact information;

business details of your employer;

a list of goods or services for which you want to receive compensation;

the cost of each item and the total amount payable;

comments and notes (optional).
Please note that you cannot include such expenses that do not fit the established
types of reimbursement
or those for which you do not have evidence (for example, checks) in your document.
It is best to create invoices using templates and save them electronically in PDF format. It allows you to protect sensitive data in the file from outside interference, save space in the device's memory, and quickly exchange information. You can also print one of our templates after filling it out or beforehand to enter the data manually. You can also create the necessary invoice from scratch using examples from the Internet. This method is subject to possible errors, due to which you might be denied compensation.

How to Track an Employee Expense Reimbursements?
Expense management is an essential part of dealing with the company's finances. To understand how to track costs and reimbursements, you first need to find the answer to the question, "How does reimbursement work?" After purchasing any item (-s) with their own money but for business use, employees must issue an invoice and attach evidence of their expenses to it.
These are usually checks and consignment notes since they contain information about the purchased goods or services, the exact amount, and the date and time of the transaction. They must transfer this set of documents to the responsible person or department, who will make the payment on time after processing the papers.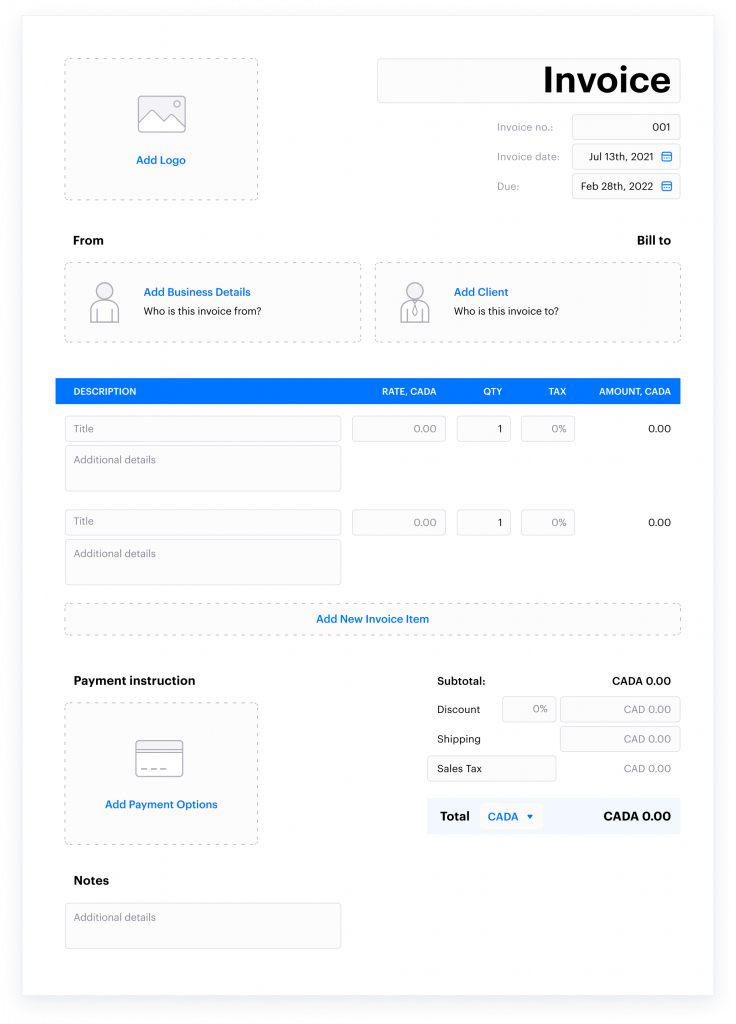 You can use the same Invoice Maker app which you used to create and send invoices to recipients to track invoice processing and receipt of funds. It will allow you to automate processes, which is important if you have to go through this compensation procedure regularly.

The terms during which the reimbursement process is completed and the employee receives compensation can greatly vary depending on the region and company. Statistics show that, on average, it takes about nine business days.

It usually happens along with the payment of salaries or manually, depending on the enterprise's size. Besides, the rules regarding this kind of compensation differ.

For example, the law requires companies to pay all compensation and file reimbursement expenses in California. In other US states, employers might waive such payments in certain situations, even if the cost was related to business purposes.
Reimbursement Invoice Examples
As already mentioned, reimbursement invoices are similar to regular ones. The only difference is in the situations in which they are applied.
Reimbursement to employees
and related invoices may occur on:
purchases of products and equipment for work tasks;

payments for tickets, hotels, and utilities on business trips;

payments of insurance and medical expenses related to work;

rent of offices, and much more.
Also, the employer can transfer financial rewards for excellent work, in the form of incentives, to the employee's account. In some situations where workers use sponsored services, e.g., stay at sponsored hotels, these costs might be partially reimbursed.
A typical example of tax invoice would include the details of the person or company requesting the refund and the businesses from which the refund is being requested. The list of items can greatly vary, but it must contain the name of a product or service, rate, quantity/hours, cost, and tax percentage due. The document should also include information about payment methods. Typically, workers receive such compensation on the same bank cards that they get their salaries.
Reimbursement invoices are a vital part of the company's workflow and a tool for employees to get compensation. Invoice Maker simplifies the process of creating these invoices, freeing you from having to make them from scratch and fill them out manually.
Step-by-Step Reimbursement Process
The first thing you need to know is the basics of the reimbursement workflow. Keep track of what you've spent money on and store all the receipts securely. Next, you draft your reimbursement invoices using these proofs of payment. Submit these to the right people or departments in your company. They'll review everything and approve your reimbursement if it's all good.
Ensuring Timely Reimbursements
Nobody likes waiting, especially when it comes to money. If you take the initiative, you'll find getting paid back much smoother. Mark key dates on a calendar or set reminders on your phone to make sure you're on top of the invoice reimbursement process. Here are some ways to make sure you get a quick reimbursement:
Use tools to help you track due dates and approvals.
Don't procrastinate on submitting your paperwork.
Double-check everything before sending to avoid any hiccups.
Avoiding Disputes and Delays
Let's keep it simple: Confusion and money don't mix well. Clear communication with your finance department or whoever is in charge of expense reimbursement is your best ally. Double-check that your invoices match the rules in your company's reimbursement guide. When you cover all your bases and follow the invoice reimbursement steps, you're less likely to face delays or disputes. If issues do come up, solid documentation will be your lifesaver.
Streamlining Reimbursement Requests
A sprinkle of organization can work wonders. It's really about simplifying things for a hassle-free reimbursement. For a smooth and efficient reimbursement process, consider using nifty software like Invoice Maker. There is no need to reinvent the wheel; this tool helps you fill out and submit the invoices without breaking a sweat.
Your Money and How to Get It Back
We've touched on the nitty-gritty of making your reimbursement invoices, why being prompt is a big deal, and how to sidestep any obstacles. Keep the clutter at bay, and you're all set for a smooth ride in getting paid back.
Related Templates
Creative Invoice Template

You May Also Like

Creating a Comprehensive Purchase Order Template in Excel Purchase orders (POs) serve as official documents…

Excel Purchase Order Template: Streamlining Procurement Processes As the world of business transactions becomes increasingly…

Collaborative Estimating With Google Sheets Templates The success of any project relies on effective collaboration…