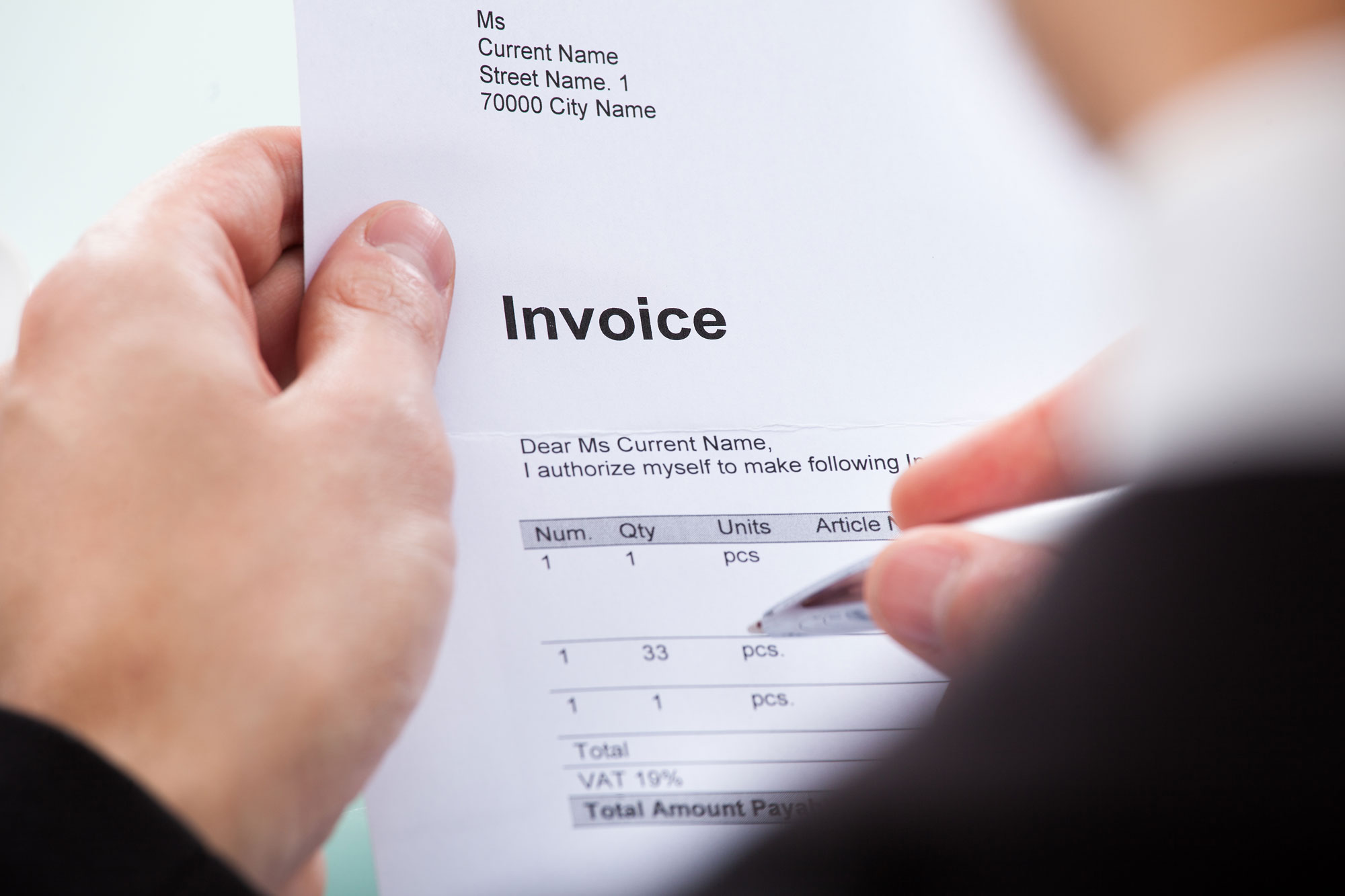 When to Issue an Invoice?
Businesses and freelance workers usually issue an invoice on a fixed date on a monthly basis, or right after the project is completed/the products are sold. Discuss the most suitable invoicing date with each customer. The wisest choice would be to ask them when they'd prefer to receive an invoice, staying within your usual invoicing time frame, of course.
Invoicing a customer after the job is done is the most typical scenario for service businesses. That's what the majority of customers will expect from you. But can you send an invoice before work is done? Yes, there are situations when it does make sense. In this case, invoicing is presented as requesting a deposit or a down payment.
Here's a list of situations when generating an invoice and sending it to a customer before the project is completed is usually practiced:
the project requires a deposit for materials;
the project is large-scale, and a seal-the-deal deposit is required;
the returning customer is known for not paying you on time;
you're just starting out as a service business and need cash flow.
With all that said, discuss your invoicing schedule and possible shifts upfront with your customers right after you decide on beginning your mutually beneficial cooperation. This kind of transparency and clarity will aid you in building rapport with your clients and ensuring they will come back for more and more of your quality services. Use this basic invoice template to itemize products or services and to detail payment amounts.

What Happens if You Don't Pay an Invoice?
Can I refuse to pay an invoice? If you're asking yourself this question, we have all the right answers. So, you're not satisfied with the services or products you've received; what's next? Do not just ditch the doc. That might lead to the service provider charging late fees on your invoices.
Communication is vital here. Focus on reaching an understanding with the vendor you're having a dispute with. Meet with them, inform them personally of the reasons why you're not pleased with the work results. Ask them to take responsibility for their allegedly inferior product/services and do whatever they can to comply with your standards.
In case you fail to resolve the issue amicably with your opponent, and if you're still reluctant to pay the invoice, get ready for a minor legal conflict. After a certain period of time and effort to stimulate payment, the vendor may take legal action and sue you in court.
Late Invoicing Rules
Did you know that over a third of all invoices are paid late? It doesn't sound very inspiring, right? However, some companies excel in getting paid on time. Wondering how to get paid in a matter of days instead of waiting for months? Here are some rules and hacks to avoid late invoice payments:
discuss your payment terms before the cooperation begins;
invoice fast and remember that any delays on your side equal asking your clients for late payments;
use customizable templates for invoicing, incorporate your company logo;
make the resulting files as straightforward as they could be;
provide short invoice payment terms and never regret it;
offer a wide selection of payment methods to your customers;
chase payment without hesitation: send polite follow-up emails (invoice not received, perhaps?), incorporate phone calls, make use of specific platforms that send automatic alerts, etc.;
charge late payment penalties.
What Is The Legal Time To Pay Invoice

?

Wondering if there's a legal time limit for invoicing? The statute of limitations is two years in case the contract was oral and four years in case the contract was written. So, to determine if the invoice is still valid or not, you should figure out if you had a written contract with the vendor.

Now, when it comes to backdated invoice templates, we do not recommend practicing them regularly. Despite some rare legitimate reasons why companies backdate certain documents, in the majority of cases, backdating invoices is unethical at best and illegal at worst. Focus on keeping your books clean and accurate. Turn for professional help in case any disputes arise. Make the most of Invoice Maker by Saldo Apps and start invoicing like a pro.
Ensuring Timely Payment
Ah, the sweet sound of a payment notification! But what if that sound isn't chiming as often as it should? One crucial way to keep the cash flowing and that delightful tone ringing is by ensuring timely payment. So, how can you master this art?
First and foremost, make sure your invoice submission is on point. No one likes to be caught off-guard, so be clear about the invoice due date right from the get-go.
Dive into the 21st century by offering an array of payment methods – an online transfer, credit card, or other modern payment avenues. It's all about giving choices!
And speaking of modern methods, why not automate reminders? It's like a friendly digital nudge, ensuring your client remembers the payment timing.
Effects of Delayed Invoicing
Did you ever think that delaying your invoicing timing is like tossing a small stone into a calm lake? The ripples it creates are wider than you might imagine:
A jam in your cash flow leading to its own set of challenges.
A potential dip in your professional reputation. Consistency in billing frequency is like wearing a well-tailored suit—it looks good.
Rejection and Payment Implications
Imagine spending time preparing a delicious meal only to have it sent back to the kitchen. That's how an invoice rejection can feel. Here's a neat vertical list to help you dodge these hiccups:
Precision: Make sure every detail on the invoice is accurate.
Rejection avoidance: If there's an error or misunderstanding, address it head-on. No one likes that awkward tension, right?
Plan B: In a hiccup, have a clear backup plan. This could be renegotiating terms or even offering a discount.
Remember, unresolved invoice issues can derail your payment scheduling faster than a spilled cup of coffee on a white shirt.
Establishing Clear Terms
Here's where we lay down the rules of the game. It's not about being bossy; it's about clarity. When everyone knows the rules, the game is more enjoyable:
Crystal-clear payment terms mean everyone's on the same page.
A consistent billing schedule is like a metronome for your business; it sets the rhythm.
Timeliness Is Key
Think of invoicing as a road trip on the financial highway. You're all set for a smooth journey with clear signposts, a reliable vehicle (that's your business!), and a good rhythm. From timely invoicing to ensuring you're on top of all the details, every step ensures you reach your desired destination: success.
Related Templates
Corporate Invoice Template

You May Also Like

Creating a Comprehensive Purchase Order Template in Excel Purchase orders (POs) serve as official documents…

Excel Purchase Order Template: Streamlining Procurement Processes As the world of business transactions becomes increasingly…

Collaborative Estimating With Google Sheets Templates The success of any project relies on effective collaboration…