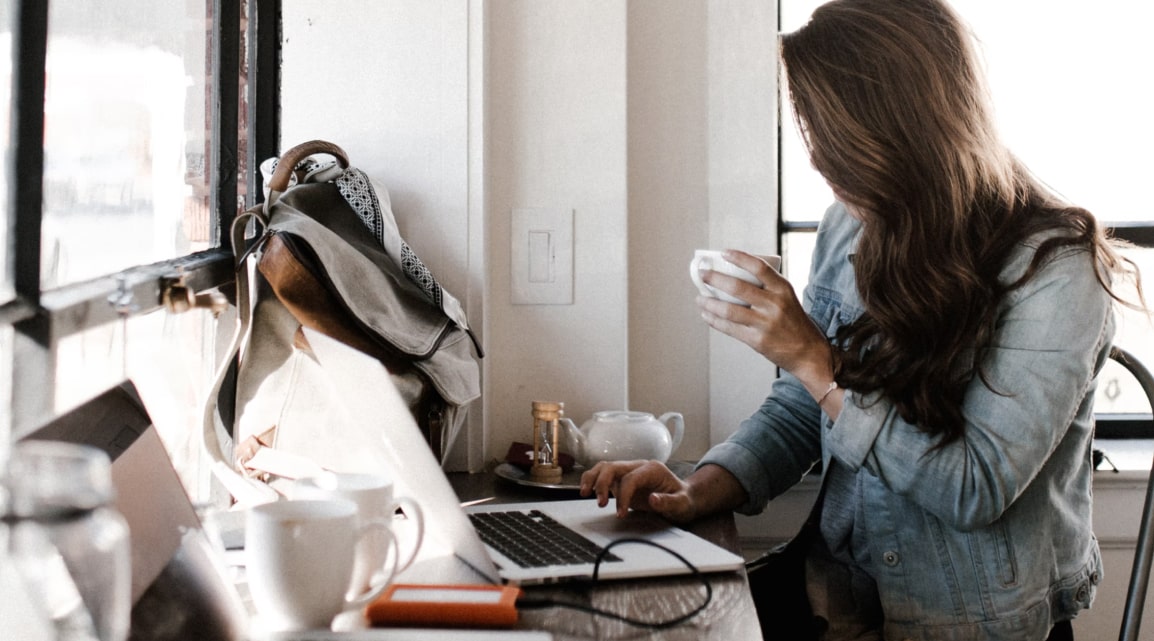 Freelance: How to Invoice?
The term "freelancer" refers to all self-employed people who do not have long-term contracts with a particular employer. This form of employment is found in various industries: from IT and copywriting to design and law. Each such employee wants to receive timely payment for the goods and services rendered. With
Saldo Invoice
software, you have a simple and flexible tool at your fingertips to create documents on the go. We will tell you in more detail how to use it to
make an invoice online
.
How to Create an Invoice for Freelance Work?
Instead of wasting time manually issuing bills, you can use our ready-made template for creating an invoice. It contains all the necessary fields to make your document look professional and meet generally accepted standards. Besides, using our freelance invoicing software, you can customize it as required by the current situation. You also have several popular formats to choose from: PDF, invoice for Word, Excel, and so on. Pick the one that suits you or a client best.
The significant advantage of our generator is that you can use it on any device, which means you have the opportunity to create documents you need right on the go. To speed up the process of invoicing for freelance work, the system remembers information about you, customer contact details, and other data. So you don't have to enter some of the records manually. Use self employed blank invoice template to get paid faster and free up your time to focus on what you love: freelancing.
Fill in the required info, and don't forget to preview a file for typos and errors before submitting. Self-employed people may have questions about how to send an invoice as a freelancer. We offer several options. You can send it to a recipient by email or using a link. It is also possible to save a file locally for later use or print it if your orderer prefers to work with physical papers.

What Should Be Included in Self-Employed Invoices
Invoicing as a freelancer
might seem like a daunting process if you don't know what to include in your form. We took care of that and prepared templates with fillable fields, in which you should add the following:
date of bill issue;

due date;

data about you or your company;

an orderer's contact details;

a list of services or goods rendered, their quantity, prices, taxes, and fees;

discounts and shipping costs, if any;

payment methods.
When drafting an
invoice, an independent contractor
should also include instructions and clear recommendations in the "Notes" column. It will make the payment process easier for a customer and increase the likelihood that money will be credited to your account faster.

Examples of Independent Contractor Invoices
Since self-employed persons can be found in almost any industry, there are many examples of forms. However, they all contain pretty much the same information. If you doubt
how to write an invoice for self-employed
correctly, take any document as an example, and it'll guide you. Our templates are ideal for independent contractors as you can easily customize them to suit your needs. You can specify the cost per item or select the hourly rate, add as many fields as necessary to list all items, choose the most convenient payment method for you or a client, add a company logo, attach photos and manuals if required.
With the help of our service, it is easy to plan your budget, do bookkeeping or accounting, and keep track of the amounts received and payments scheduled. You see each
self-employed unpaid invoice
and can quickly contact a customer about the compensation. Our software allows you to stay organized even in a large flow of orders and papers.
Including Project Details and Scope
First things first, you want your invoice to be as clear as a sunny day. Why? Because clarity sets the stage for smooth freelance payment. Think of your invoice as a map showing what you did, how long it took, and what it costs. Each job or task should have its line—whether you're designing a logo, writing code, or offering legal advice. The goal is to leave no room for guesswork in your freelance invoicing. Here's what you might want to include:
Job description: What exactly did you do?
Time taken: How long did it take?
Rate: What's the hourly rate or per-item charge?
Total cost: What's the damage for this particular task?
A well-structured invoice helps establish trust and makes the client invoicing process a breeze.
Setting Clear Payment Terms
Let's be honest: time is money, and waiting for payment isn't ideal. That's why outlining how you'd like to get paid is a crucial part of the billing process. Speeding up how fast you get paid and ensuring everyone is aligned—that's what clear independent contractor billing is all about. When is the payment due? How can the client pay you—PayPal, bank transfer, carrier pigeon? (Just kidding on that last one!). If you have any late fees, they should be in there too.
Maintaining Professionalism and Clarity
Alright, let's talk about appearance. A strong invoice doesn't just make you appear competent; it reflects your skills in money management and the caliber of your work—essentially, it's about creating professional invoices. You don't need to be a graphic designer, but a neat, clean layout goes a long way. Keep the language simple; no need for confusing jargon. Here's a little tip that goes a long way: Double-check for errors to make your invoices pop.
Smart Invoicing Tips for the Future
An invoice goes beyond just a "Pay me!" message; it's a means of conversing with your client and a key part of your overall freelancer finance strategy. By paying attention to the details—like project specifics, payment terms, and presentation—you simplify your self-employed invoicing and boost your business image. Remember, the road to getting paid on time is paved with good invoice creation practices. So go ahead, apply these insights, and take control of your financial future in freelancing.
Related Templates
Music Invoice Template

You May Also Like

Invoice Financing: A Guide to Unlocking Working Capital Need fast funding for your business? Invoice…

Sustainability in Invoicing: Reducing Your Carbon Footprint Have you thought about how your invoices affect…

Invoice Tracking and Payment Reminders: Best Practices Managing invoices and keeping up with payment reminders…