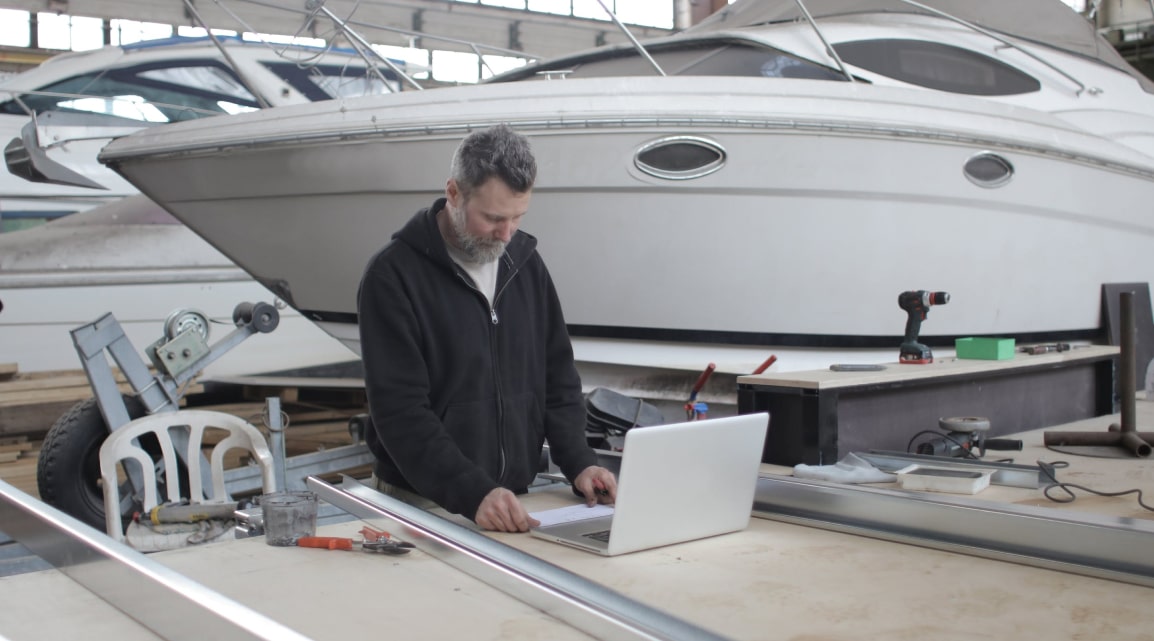 How to Use Invoice Maker 2 for Invoicing?
Are you a small business owner looking to streamline your company's entire payment process? Good for you! Then learning how to create an invoice using Invoice Maker 2 is something you should definitely accomplish. Whether you're new to billing or know a thing or two about it, the Invoice Maker 2 invoicing app is a breeze to get to grips with. In this post, we will let you in on creating invoices via this application on iOS and Android devices.
Before we switch to the main topic, take a closer look at multiple benefits of using mobile invoicing software for small business owners:
you receive payments faster: compared to printing and posting invoices, the speed advantages mobile invoicing brings to the table are truly impressive;
you save money: excellent billing apps allow you to eliminate the cost of paper, ink, postage, and the staff responsible for receiving the bill from you.
you make your customers happy: paying online is a piece of cake, so no doubt your customers will love this format;
you get to send reminders: in case of unpaid or overdue invoices, you can always send reminders to your clients right from your phone;
you smooth out your billing process: a mobile generated invoice can aid you in securing a large payment by requesting a deposit and i.e., smoothing out your billing process;
you can take your office with you wherever you are: manage your billing affairs on the go, irrespective of your whereabouts.

How to Make an Invoice Using Your iPhone
Are you on the prowl for the best invoicing app for small business? Invoice Maker 2 might be right up your street. Here's a quick step-by-step guide on sorting out an invoice via the Invoice Maker 2 on iOS devices, particularly iPhones:
Install the app on your iPhone.
Choose the Invoices section.
Tap on the '+' button in the top right corner of the screen.
Add the next details to your invoice: invoice number, issuing date, client information, products or services provided, terms of payment, and the like.
Tap the 'Save' button to keep the file in the system.
Adjust your subject line and send away your invoice by hitting the corresponding button. Yes, Invoice Maker 2 is that easy to make the most of.
Best Invoice App for Android & How to Use It
If you're choosing the right tool among the Android-based apps to create invoices, Invoice Maker 2 might be your best bet. It's a cakewalk to utilize. Here's a quick step-by-step guide on preparing bills via this app on your Android gadget:
Install the app on your Invoice Maker 2 on your Android device.
Select the Invoices section.
Tap on the '+' button in the bottom right corner of the screen.
Add such information to the file as: client details, products or services provided, payment terms, visible-to-clients notes.
Add such details to your invoice as the date of issue, invoice number, and discount.
Tap the 'Save' button and send your invoice away.
Conclusion: Speedy & Intuitive
As you may have noticed, billing clients from your smartphone is as easy as ABC, especially if you find the app that suits your needs. So, if you're on the hunt for the best iOS invoicing app for your eCommerce business, consider giving Invoice Maker 2 a go. The tool is user-friendly and intuitive. And it's perfect for Android gadgets, too. No need to Google 'invoice iOS app' or 'Saldo Invoice' any longer.
No more endless rummaging the net or confusion. You've come to the right place. Put Invoice Maker 2 by Saldo Apps through its paces, and don't forget to keep the guidelines above handy just in case.

The Main Features and Tools of Invoice Maker 2 for Invoicing
Invoice Maker 2 was crafted to provide ease and efficiency to small business owners. Its range of features such as custom generation, automated billing, and detailed transaction tracking offers convenience.
The following list highlights some of the main features that set it apart from other invoicing tools:
Creates unique and personalized templates;
Options for automated billing and recurring payments;
Seamless integration with well-known systems like PayPal;
Capability to send reminders and communicate with clients;
Secure storage of client details and transaction records.
Steps to Use Invoice Maker 2 for Efficient Invoicing
The process of using this app is quite intuitive. Here is what you can do:
Setting Up Your Account
Create a business profile.
Select payment methods, including PayPal.
Creating Templates
Choose or design a template.
Input client information and payment terms.
Send the finalized version via preferred channels.
Managing Clients and Transactions
Keep client details organized.
Keep track of transactions and manage payments.
Tips and Tricks for Using Invoice Maker 2
Maximizing the efficiency of your billing process is easy:
Utilizing Shortcuts
Leverage existing templates.
Set automatic payment reminders for efficiency.
Connecting to Other Apps and Services
Synchronize with other essential business apps for a unified approach.
Enhancing Client Communication
Customize communication for a personal touch.
Send timely follow-ups to ensure satisfaction.
The Path to Simplified Invoicing: Conclusion
Invoice Maker 2 by Saldo Apps goes beyond creating bills; it's a multifaceted system that can revolutionize your billing process. If you're in search of a reliable solution to boost your invoicing experience, give this app a try.
Related Templates
Business Invoice Template

You May Also Like

Creating a Comprehensive Purchase Order Template in Excel Purchase orders (POs) serve as official documents…

Excel Purchase Order Template: Streamlining Procurement Processes As the world of business transactions becomes increasingly…

Collaborative Estimating With Google Sheets Templates The success of any project relies on effective collaboration…