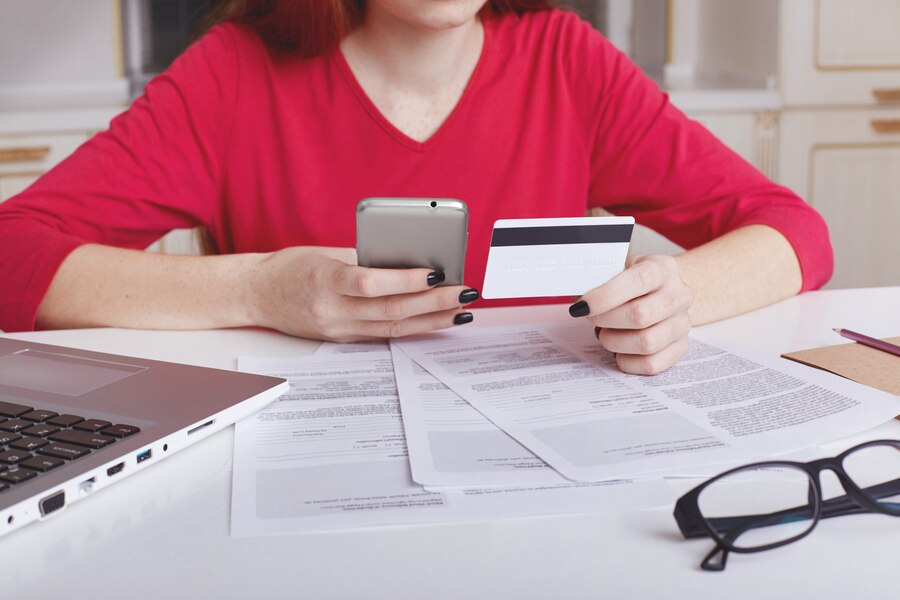 What Is an Invoice Payment?
Having a streamlined invoicing system organized is vital for keeping your company afloat. In this post, we'll focus on how to make an invoice payment and what's going to happen in case you're reluctant to pay your invoice. Does invoice mean paid? What about the available payment methods? We'll answer these questions, too.
Invoice Payment Definition
As a business owner, accepting transactions is your regular routine. What is an invoice for payment? An invoice is an itemized list that records the products or services you provided to your customers, the total amount due, and a method for them to pay you for those items or services. You can send electronic invoices or paper invoices.
Invoice payment is money exchanged for the services rendered or products sold. This payment may be requested either before doing the job or after the project is completed. In the former case, it's referred to as a deposit/down payment. To sort out your invoicing, you can make the most of our PDF invoice templates and customize them to your preferences.
Top-notch invoicing skills will bring you lots of perks, such as:
keeping your customers/suppliers satisfied;
building long-term rapport with them;
learning how to batch-process your invoices;
making your docs look perfectly professional;
getting paid fast, which will enhance your cash flow.
Businesses don't just send invoices to their customers. They also pay invoices regularly. A timely paid invoice is paramount both for your reputation and long-term prosperity. Keep reading for more insights on sorting out an invoice and payments.

How Do You Pay an Invoice?
More than a third of all invoices in the country are paid late. Those stats are far from encouraging. Yet some businesses succeed in getting paid on time. Want to know how to process an invoice on time?
First and foremost, make sure you and the vendor you work with define invoice payment terms and then follow them religiously. Get into the habit of examining all the financial docs you get as soon as they make it to your mailbox to keep the details about them fresh in your memory.
Examine the incoming invoices based on the following parameters:
check the file's due date and stay within the deadline;
check the list of the services/products sold and make sure it reflects the actual state of affairs;
look at the total price; ensure that the amount doesn't differ from the initially discussed cost.
Can I refuse to pay an invoice? Technically, yes. Just don't ignore the invoice altogether, for you might end up facing late fee charges from the vendor. Establish communication with them, arrange a face-to-face meeting, make them listen to what exactly upsets you.
Do your best to resolve the issue in a friendly manner. Notify the supplier that their invoice has been paid once they adjust their approach to comply with your requirements. If you fail to reach an agreement, the opponent may sue you in court.
Invoice Payment Methods
The payment solutions that the vendor works with are usually listed on the invoice. Find the most suitable payment method for you and get the transaction going. For instance, if you're currently on a mission to boost your cash flow, opt for using a credit card.
You no longer have to rummage through the piles of paper bills and write checks nonstop to pay for the goodies you need. Instead, just pay your invoices with your credit card. As an even easier alternative, make a mobile payment. The process is time- and energy-saving. It allows you to concentrate on what matters to you the most — boosting your business.
The common invoicing payments methods include:
Online credit or debit card payment 
What Are Invoice Payment Terms?
Invoice payment terms represent must-include data on an invoice. These terms should list how the vendor wants to be paid, indicate the payment due date, payment methods, details about in-advance payment incentives, and late payment fees. Irrespective of whether you're an invoice sender or payer, you should keep a laser-like focus on this information. If you're in search of some excellent samples of an invoice that can be adjusted to your company's demands, Invoice Maker by Saldo Apps is the answer.
Related Templates
PDF Invoice

You May Also Like

Select the best software for your daily business operations.

How making a profit can generate additional income.

Recommendations for marketing plans that will help accounting firms