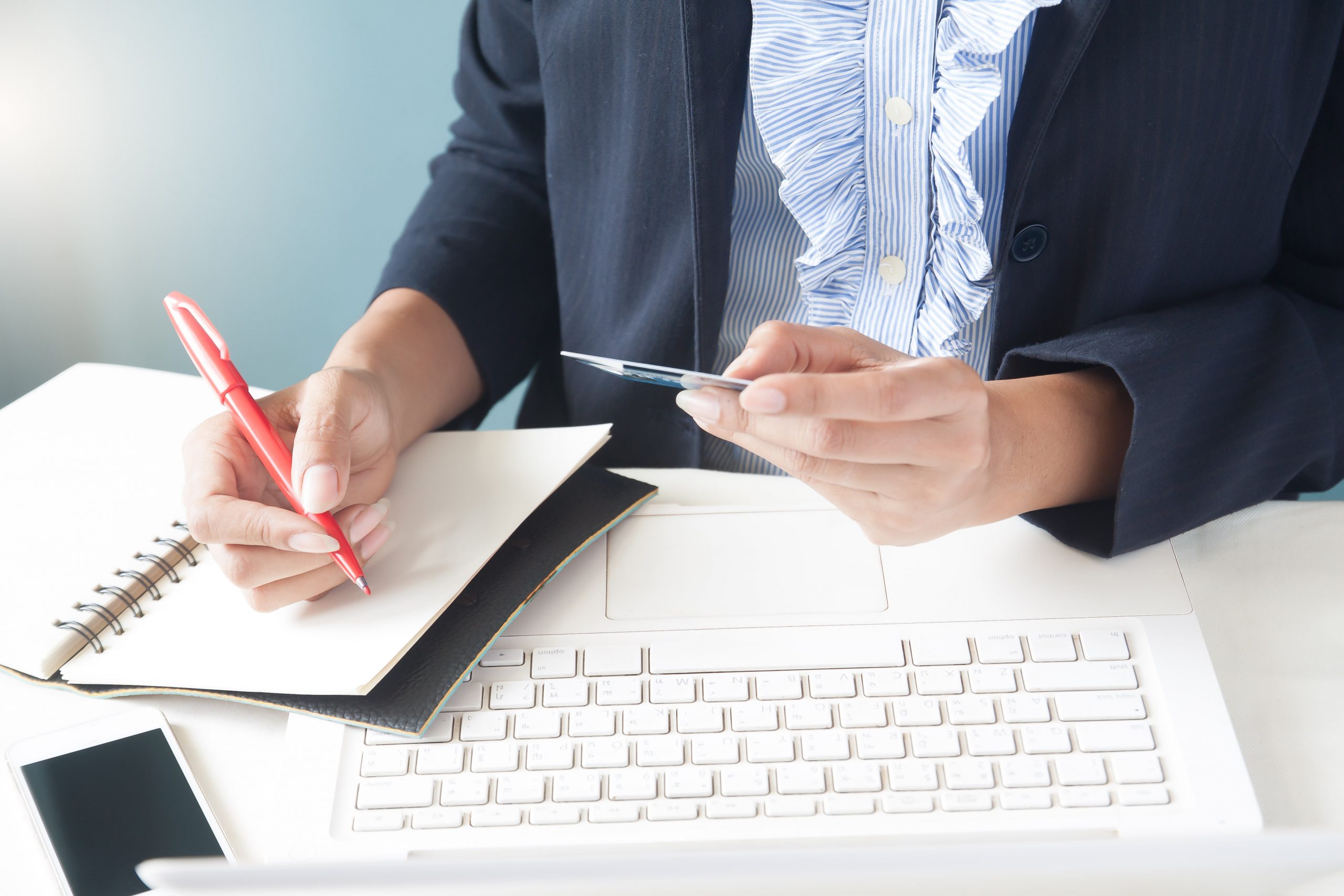 How to Invoice Clients and Get Paid — Easy Tips and Tricks
Invoices are essential documents in any business, especially for the self-employed. With their help, you can keep accounting, inventory records, monitor the orderer activity, and get paid for the tasks performed. In the end, any work boils down to making a profit. We've compiled a small guide so that you know how to bill a client like a pro with invoice tracking and how to get people to pay you.
Use Professional Invoicing Software
Writing out payment documents by hand can be difficult and time-consuming. You may be missing out on important information or make a mistake when generating invoices from scratch.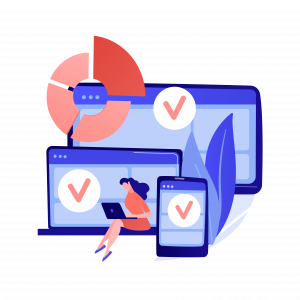 That's why it's better to write bills using the Saldoinvoice professional service. Our catalog contains forms for a variety of categories and directions, which you can customize depending on the needs of your business. 
Best way to make invoices use professional software like Invoice Maker an innovative business tool you can use for creating invoices online without any hassle. Spend less time on invoice creation. Save 40+ hours per month with Invoice Maker on invoice creation.
Before making invoice find information how an invoice should look. Our invoices for contractors include all the required fillable fields, so you never forget to include the information you need. Besides, using our generator, you have the opportunity to create papers on the go on any device. Sending out invoices to clients is also possible anywhere, as long as you have internet access. Just submit a document by email or using a link.

How to Work With Unpaid Invoices?
In an ideal world, you do your job professionally, and the orderers pay for it on time. Unfortunately, sometimes there are unpleasant situations when payment is delayed. So, how to get a client to pay an invoice? You should think about it in advance, preferably at the stage of negotiating a contract. Discuss with customers the late fee and terms when it would increase. These consequences of non-payment usually motivate people to pay on time.
However, some still delay payment, despite the possible effects. In this case, you should write a polite letter asking them to pay the agreed amount a few days before the deadline. Financing for a business is vital, so don't be shy about reminding. Check if a client has any questions or needs help.
If payment still does not reach you a couple of days after the due date, write another message with a gentle reminder about late fees. The following letter should be sent after a while. In it, you can use a stricter tone and threaten to go to legal actions in case of non-payment. Below is  past due payment letters that you can refer to:
Letter For Unpaid Invoices
To: [the client's legal name]
Subject: [your company's name and invoice ID]
Dear [client's name]
I hope you are doing well!
As I haven't received your payment, I wanted to remind you that the invoice [its issue date, ID, and sum due] is 14 days overdue. Could you please specify when I can expect payment from you? If you've got any issues or questions, just let me know.
I'll be waiting for your response.
Best regards, [your name and title]
It is essential to maintain direct contact with customers and save all correspondence. In the event of litigation, you'll be able to prove that you did everything possible to get paid on time.
Best Way to Invoice Clients — 5 Bits of Advice
In addition to using professional software and getting ready for the worst-case scenarios, here are five more tips on how to bill customers.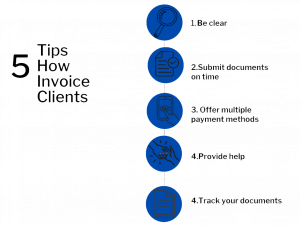 1. Be clear
Your bills should be well-structured and written in business language. Any employee of the organization that processes your documents should be able to read and understand what work has been done exactly, what amount to pay, what payment methods you offer, and whether there are discounts.
2. Submit documents on time
When using our editor, you have the opportunity to transfer the necessary papers to a recipient right on the spot. Usually, a small explanatory message is attached to a file. Check out the sending invoice to a client email sample text if you're unsure what to include.
3. Offer multiple payment methods
The presence of several payment methods greatly simplifies the transfer of money for clients. The larger the list, the bigger the audience you can reach. Include several ways in an invoice so that each orderer can choose the most convenient option.
4. Provide help
Our templates have a "Notes" field to include an explanatory message, a short manual, and other useful information. This way, you will help clients pay faster and build strong relationships.
5. Track your documents
Modern software allows you to keep track of sent papers thanks to convenient labels such as "paid," "unpaid," and "overdue." So you can plan further interaction with clients and send them letters with reminders or thank them for timely payment.
We hope these simple tips on how to invoice someone will help you in your business, you understand how to collect payment for work done and build healthy customer relationships.
Including Relevant Details
Starting with the basics, let's make our invoicing foolproof. For effective invoicing, think of your invoice as a clear roadmap. Every essential stop, from the product description and date of service to the unit price, should be laid out clearly. Clarifying invoice details doesn't just scream professionalism; it ensures clients know precisely what they're paying for. There are no nasty surprises, just straightforward facts.
Payment Terms and Methods
Imagine buying a fantastic gadget, but the store only accepts one obscure payment method. Frustrating, right? The same goes for invoicing. Clear payment terms are your best friend. They set the stage, letting clients know when and how much is due. But don't stop there. Offer a variety of payment options. From good old bank transfers to the latest online gateways, make the payment process a breeze for your clients.
Here's a quick checklist to ensure your payment requests are on point:
Specify the due date;
Mention any applicable grace period;
List all accepted payment methods;
Highlight potential late fees.
Follow-Up and Reminders
We all need a gentle nudge now and then. Even the best of us might overlook a due date amidst our bustling schedules. Timely invoicing and sending out payment reminders play a pivotal role here. Start with a polite heads-up a few days before payment is due. If the clock keeps ticking past the deadline, another reminder, slightly firmer this time, might be in order. It's not about being pushy; it's about keeping the cash flow consistent and professional.
Addressing Client Queries
Have you ever heard the saying, "Communication is key?" When it comes to invoice communication, this couldn't be more accurate. Whether it's a simple question or a more complex client billing query, being prompt and clear in your responses paves the way for trust. Making sure any confusion over invoice details is sorted ASAP ensures a smooth transaction. After all, clarity today can prevent a payment delay tomorrow.
Finishing Touches
Almost there! Before sending off that invoice, take a minute to review it. It's like proofreading an important email. Ensure all the details are checked out, and the payment requests align with what was agreed upon. And remember, an invoice that clearly states clear payment terms builds trust and ensures a smoother experience for you and your client.
With these steps, you're not just sending out professional invoices; you're setting the stage for swift payments and lasting client relationships. Here's to seamless transactions and a flourishing business!
Related Templates
Customer Invoice Template

You May Also Like

Creating a Comprehensive Purchase Order Template in Excel Purchase orders (POs) serve as official documents…

Excel Purchase Order Template: Streamlining Procurement Processes As the world of business transactions becomes increasingly…

Collaborative Estimating With Google Sheets Templates The success of any project relies on effective collaboration…