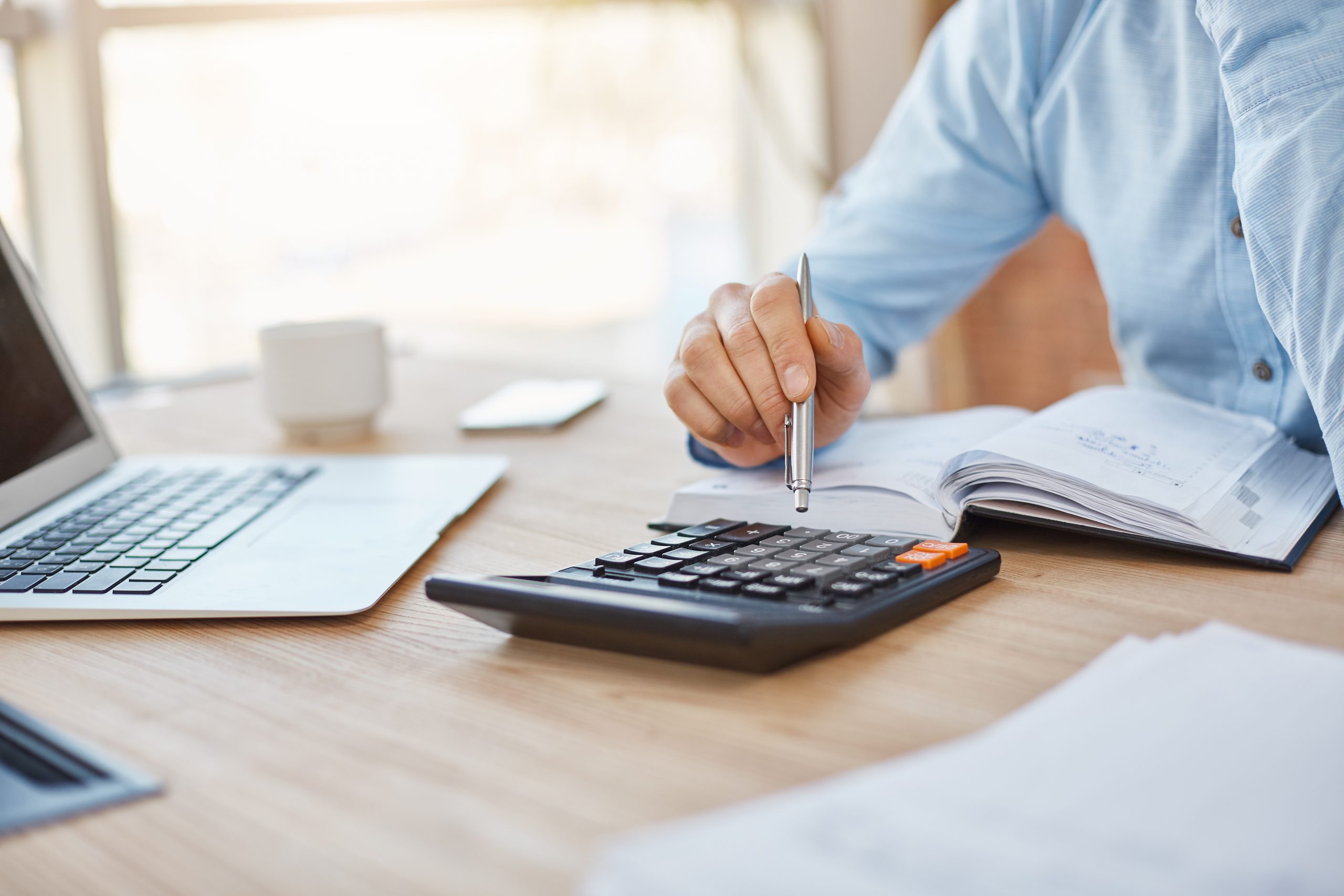 What Does Estimate Mean? Difference From Invoices
You have decided to start working for yourself and open your own business. In this case, you need to understand how customer interaction works and what documents are used at each stage. This article will help you figure out the difference between invoice and estimate and understand how to work with both documents to get paid for your work right on schedule.
What Is an Estimate?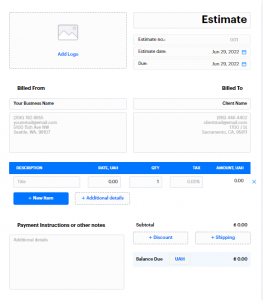 The process of ordering a product or service occurs in several stages. One of the first is evaluating the project's scale and cost. What does it mean to estimate? Within the business framework, it means an approximate assessment of the upcoming work, depending on the client's requirements and wishes. Based on it, you draw up a document that bears the same title and transmit it to a recipient.
How do you estimate? It depends on what exactly you do. For example, if you have a construction or renovation business, you can come to a site to understand the type of work ahead, its volume, and the materials that will be needed for it. Within the framework of one project, both services with an hourly payment and goods with a fixed cost can be provided to customers.
All this information should be reflected when filling out an estimate template and passed on to clients for consideration. They, in turn, may agree or disagree with the conditions put forward.
What does estimate the product mean? You're required to understand how many items a customer needs and the cost of each and calculate an approximate total sum. If you produce goods yourself, when evaluating, you need to consider the resources spent on its creation (time, efforts, and so on). As a rule, you get a rounded amount, not an exact sum, which means that during the order fulfillment, it may change.
The definition of an estimate implies an approximate calculation of the cost. It means that this type of document isn't legally binding, doesn't oblige you to supply the listed items or the customers to provide compensation, and shouldn't be entered on ledgers. They cannot be used to calculate and pay taxes as well.
Types of estimates
Now that you understand the basic estimation meaning, let's talk about the different types of such forms. Experts distinguish four types:
preliminary: the simplest estimate of the cost and scope of a project, for which you can use the data from some of your previous orders;

detailed: as the name implies, it's a more accurate breakdown of a project, including all goods, services, their quantity, cost, rates, fees, and so on;

quote: contains information about the items that you can provide and their cost. Obviously, businesses can use the quote template because it contains all the necessary details;

cost: detailed calculation of upcoming expenses, which doesn't take into account the work schedule.
Other formats may be used in each industry as well, which are based on different project parameters. All of them are united because they're provided to customers before starting work and serve to familiarize themselves with the estimate terms and requirements. They can be edited depending on the orderer's needs. Once you get consent from a client, you can get to work.
Estimating examples
Understanding how to create an estimate isn't difficult, as the name speaks for itself. As a business owner, you need to give a rough assessment of the cost of a project.
For example, a catering company sends a customer a detailed list of ingredients used to prepare a dinner for ten people, as well as an estimate of what activities will be required and how long it will take to cook all the dishes. The best option is to offer a client several scenarios to choose from, for example, taking into account desserts and beverages.

Invoice: What Is It?
What does an invoice mean? The main difference between invoices and estimates is that the first ones are sent to customers after their orders have been completed. They represent an official confirmation of a transaction and the requirement to pay for your services within the agreed time. While they may be based on estimates or quotes previously submitted, the details and amounts may vary. In the process of fulfilling an order, a project can be reduced or, conversely, expanded, for example, if a client has got extra requirements. Use the Google Sheets invoice template to simplify even the most complicated invoice.
You can use data from estimates for creating invoices, but the information should be updated. Professional payment documents contain the following details:
your brand or company logo, the date of the file creation, its ID, and the deadline for payment;
contact data of a performer;
information about a client;
itemized lists of goods and services, their quantity and cost, related accessories (which may not have been taken into account in an estimate), fees, and so on;
payment terms, methods, and manuals from you.
It isn't easy to foresee all the details in advance when working with large projects. That is why invoices might be more detailed and contain additional lines and items.
Types of invoices
Entrepreneurs use different types of invoices in accounting, and their number is much larger than estimates:
commercial;
recurring;
proforma;
interim;
debit;
credit, etc.
Although the main essence of each of these types remains the same — to confirm the completion of an order and demand payment — their content may differ slightly. In negotiations between artists and clients, a pro forma invoice is frequently used to specify the list of works, their duration or quantity, their cost, and other specifics. For example, if a client requested a refund for any reason, you would need to issue a credit memo and include relevant information regarding the customer's balance. Similar to that, you can use a format like a word invoice template for the client's conveniens.
If we compare an invoice and an estimate in terms of legal force, the former is a document that obliges an orderer to pay since the requested work has already been completed. They're an integral part of any business because they legally bind you and a client and should be used to pay taxes and be entered on accounting records.

Invoice vs. Estimate
An invoice and estimates are two different documents used at various stages of interaction with customers and serve different purposes. They distinguish from each other in many ways:
Estimates are sent before work starts, while invoices are issued when an order has already been completed.
The former is more of an informational purpose and is needed to help a client choose, while the latter confirms the sale of goods or services and requires payment.
Not all firms are required to use estimates (service-based businesses often skip this point), but each company needs to issue invoices.
The former don't have legal weight and are not considered by accounting departments; the latter should be included in your books.
Whatever type of document you need right now, it should be clearly structured to look solid and professional. Use ready-made SaldoInvoice templates to streamline your work with documentation and be able to fill out forms on the go. You can generate an estimate or invoice on any device and instantly send it to a recipient.
When to use Estimate and when to use Invoice
In the course of your business, it's vital to understand when to use an estimate and when to issue an invoice. These two financial documents serve different purposes and are used at varying stages of a project. Here are some situations to guide you:
Use an estimate when you're still in the planning stage of a project, considering the types of resources needed and how much time will be required. An estimate provides a tentative cost of the work to be done and is usually given to the client before commencing the job. This helps the client understand the potential costs and manage their budgeting effectively.
Issue an invoice after completing a task or delivering a product. An invoice gives a detailed account of the work done, the cost of each item or service, and the total amount due. This transparency aids in settling financial matters with the client swiftly.
In converting estimates to invoices, your business operations can run smoothly and maintain financial order. The process provides a streamlined way to manage costs and payments in an organized manner. Utilizing software tools to automate this process can be of great benefit.
Importance of clear labeling between Estimate and Invoice
The definition and purpose of an estimate and an invoice are distinct and it's important to clearly label them to avoid any confusion. This aids in establishing clear communication with clients and prevents misunderstandings in financial matters.
By clearly creating and labeling an estimate, clients understand that the document provides an approximate calculation of costs, factoring in time and resources, not the final payment amount. On the other hand, when clients receive an invoice, they understand that it's an official request for payment for completed work.
Furthermore, clarity in labeling helps in managing the financial aspects of your business. For instance, invoices should be part of your accounting records for tax purposes, while estimates are not.
Accurate and transparent labeling ensures that all parties involved understand the financial transactions and requirements at each stage of the project, making the negotiation process more straightforward. This eliminates potential disputes over payment, enhances customer trust, and promotes a healthy business relationship. This is why adopting the best practices in issuing these documents is essential for your business success.
What does the term "estimate" mean in the context of invoicing?

An estimate in invoicing refers to a tentative calculation or approximation of the cost of a goods or services before it is actually completed.

How is an estimate different from an invoice?

An estimate is a preliminary calculation of the cost of goods or services while an invoice is a formal request for payment once the goods or services have been provided.

Can an estimate be considered a binding agreement?

No, an estimate is not a binding agreement and is only intended to provide a general idea of the cost of goods or services. The final cost may vary based on changes in the scope of work or additional expenses incurred.

What is the purpose of an estimate in invoicing?

The purpose of an estimate in invoicing is to provide the client with an idea of the expected cost of goods or services before the work is actually done. It helps in setting expectations and facilitates effective budget planning.

How does an estimate become an invoice?

An estimate becomes an invoice when the work for which it was provided has been completed and payment is requested. The invoice is a formal request for payment that includes the final cost of goods or services provided, as well as any taxes or fees.
Related Templates
Pro Forma Invoice Template

You May Also Like

Creating a Comprehensive Purchase Order Template in Excel Purchase orders (POs) serve as official documents…

Excel Purchase Order Template: Streamlining Procurement Processes As the world of business transactions becomes increasingly…

Collaborative Estimating With Google Sheets Templates The success of any project relies on effective collaboration…