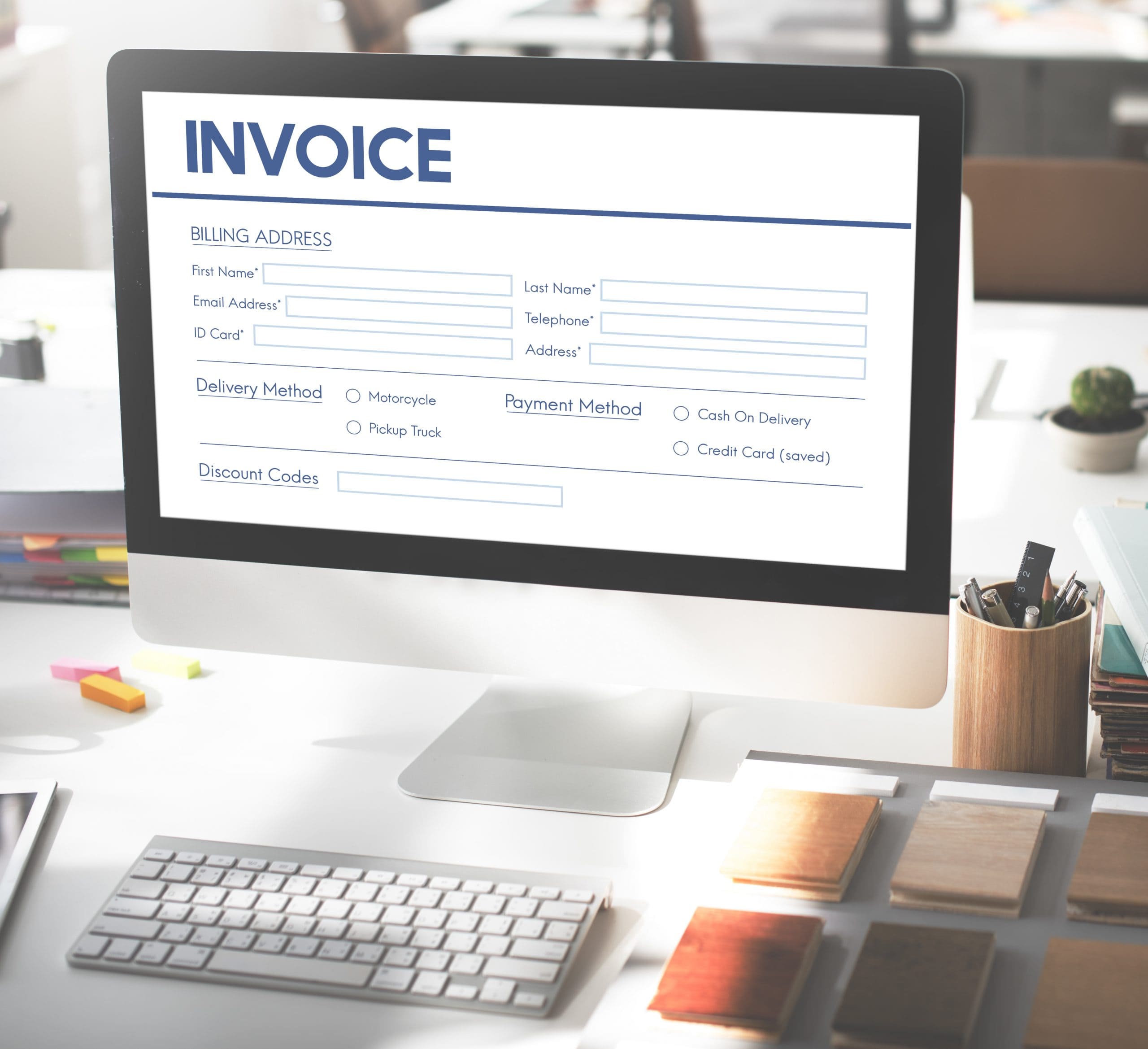 Quote vs. Invoice: What Should You Know?
At first glance, it might be difficult for an inexperienced entrepreneur to determine the difference between an invoice and a quote. These are two important types of business documents that, despite similar content, are different. The key goal of both is to ensure that payment arrives in your account. However, several essential nuances distinguish them.
What Is a Quote?
What is a business quote? It's a document that provides complete information about goods or services and their cost, which a supplier offers to its customers upon request. You may see postscripts like a "price," "product," or "service" quote. The main essence of the document doesn't change because of it.
What does getting a quote mean? When your client wants to get a quote, they need information about the cost of the products they're interested in and which they can order from your company. As you understand, a paper is requested before the start of work and has an informational purpose. Besides, the list of items in the process of negotiations might be changed so that a file is not final and is not subject to payment by a recipient.
There are several types of such forms, and you need to be clear about the quote differences. For example, fixed price quotes are used to order goods or services with a stable cost and, as a rule, have set deadlines for the completion of work. Estimates provide information about items whose value directly depends on the market situation, exchange rates, execution time, and other factors. It's understood that the data indicated in them may be changed.
Importance of quotation in business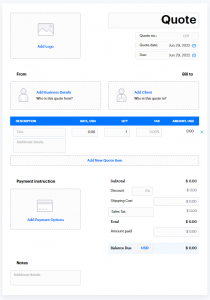 We have dealt with quotations meaning in business; now, let's move on to the importance and benefits of using this form. By providing detailed information about the prices of goods, you:
determine the cost and scope of the upcoming work;

plan future expenses and incomes;

avoid performing additional (unpaid) tasks;

give clients the opportunity to study all the quotes details;

protect yourself from dishonest customers;

get the consent of the other party with terms.
It's essential to understand that quotations don't mean instant payment from a recipient. Consumers have the right to request such documents from different companies to compare conditions and choose suitable option. In fact, they have no legal force. For this reason, you cannot require orderers to comply with quotation payment terms. They are indicated in the form to get acquainted with your requirements for the future.
Tips for Preparing Quotes
Although you can verbally acquaint customers with your product costs, it's best to create online quote and give it to recipients in electronic or printed form. So you demonstrate your intentions and professionalism. Clearly structured and branded documents positively impact consumers, so use services like SaldoInvoice and ready-made templates. Besides, you can use completed papers for your protection in case of disputes.
The central element of quotes is an itemized description of products and services. Try to make it as detailed as possible so that clients don't have questions about what they pay for. Include in it all additional types of work that will be needed to complete an order. It's important because discrepancies in preliminary data and information in invoices will lead to disputes and proceedings and can cause serious financial and reputational damage.
Don't forget to include a disclaimer if the volume or other parameters change after the start of work. Before executing a contract, make sure both parties agreed to the terms and signed forms.
Product quotes and service quotes
Depending on what your business does, you may be required to provide service or product quotes. For the first ones, you need to determine deadlines as accurately as possible so that you don't miss them and at the same time don't cut your income, as well as indicate the related materials and accessories you may need. For the second, you should check if the quantity of each item is correct and include shipping (if you provide such a service) and other logistics costs.
Don't let your list include products you can't provide or services you can't render. It'll confuse customers and negatively impact your interactions. Also, always indicate for what period the information in a quote is relevant. As a rule, it's 30 days from the date of creation. If a client decides to use your services after this period, you need to issue a document with updated information.
What Is an Invoice Used For?
Now let's move on to a detailed consideration of commercial invoices. In terms of content, they are in many ways similar to quotes, but their purpose and application are different. Invoices are issued after the ordered work has been completed. They are papers that legally oblige recipients to pay by a specified date and impose certain fees in case of delay in money transferring.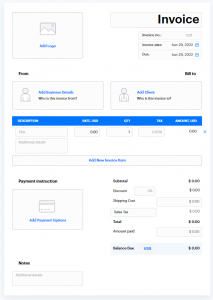 Issuing bills is the next step in the quote to invoice process and your interaction with customers after the ordered products or services have been delivered. You should fill in an invoice template based on the information from the previously sent quotation. A customer expects to see the same data in it since they initially agreed on them.
What needs to be on an invoice? The main thing it should contain is a reference number, referring a recipient to the quote based on which the order was executed. If a client has previously made an advance payment and has a non-zero balance, this data should be reflected in the file. All other information (data of the contractor and customer, list of items and their cost, payment methods, etc.) is repeated.
Additionally, businesses can use Google Docs invoice template because they are adaptable can be used to bill all of your clients, and don't take up any space on your hard drive.
Quoting and Invoicing Differences
Summing up the difference between invoices and quotes, we highlight three main aspects:
Sending time. The first is transferred to customers upon completion of work, the second — before the order.
Purpose. Invoices are requests for payments for goods and services rendered. Quotations are for guidance only and provide information about your requirements.
Editing option. Invoices state the fact of transactions and contain lists of provided items that cannot be changed. At the same time, quotes can be modified, and the list can be expanded or shortened, depending on customers' wishes.
As you understand, these two papers are not interchangeable, although they may be identical in content. The titles of each of your documents should clearly identify the specific type so that you and the client account departments understand what they deal with.

Proforma invoice vs. quotation
Quotes and pro forma invoices, at first glance, are similar. However, if there are no strict requirements for the former in terms of format (you can even verbalize the conditions), then there are certain requirements for the latter. In simple terms, they are quotations formed as commercial invoices. At the very beginning of your interactions with customers, you should, upon request, send quotes with information about your products and their cost. Once your customers agree to your terms, you send them a proforma invoice as the advance notice of an order. These files are for informational purposes only and cannot be used for bookkeeping. But the final invoice issued has legal weight and should be included in the accounting records.
That's all you need to know about these types of documents. We hope, after reading the article, you'll no longer ask questions like "Is a quote the same as an invoice?" or "When and what kind of paper do I need to send to a client?"
What particularly separates an invoice from a quote?

A quotation is an estimate of the cost of goods or services that a company will supply to a customer, whereas an invoice provides a detailed breakdown of the actual cost of products or services that have actually been provided to a client.

What information should be included in a quote?

The name and contact information of the firm providing the quotation, the name and contact information of the customer, a description of the goods or services being provided, their price, and any terms and conditions tied to the estimate are all information that should be included in a quotation.

What benefits do quotes in business offer?

Quotations may help businesses and their clients establish clear expectations and agreements, which makes them useful in business. Additionally, they can act as a record of the cost of goods or services that were decided upon prior to the delivery of the goods or services.

When ought a bill to be delivered?

When the client receives the goods or services, an invoice should be provided to them. It should contain all relevant taxes and fees as well as a detailed breakdown of the cost of the deal.

What details ought to be included on a bill?

The name and contact information of the business issuing the invoice, the client's name and contact information, a thorough description of the goods or services provided, the date the goods or services were provided, the price of the goods or services, any taxes or other fees associated with the transaction, and any payment terms or instructions should all be included on an invoice.
Related Templates
Small Business Invoice Template

You May Also Like

Creating a Comprehensive Purchase Order Template in Excel Purchase orders (POs) serve as official documents…

Excel Purchase Order Template: Streamlining Procurement Processes As the world of business transactions becomes increasingly…

Collaborative Estimating With Google Sheets Templates The success of any project relies on effective collaboration…