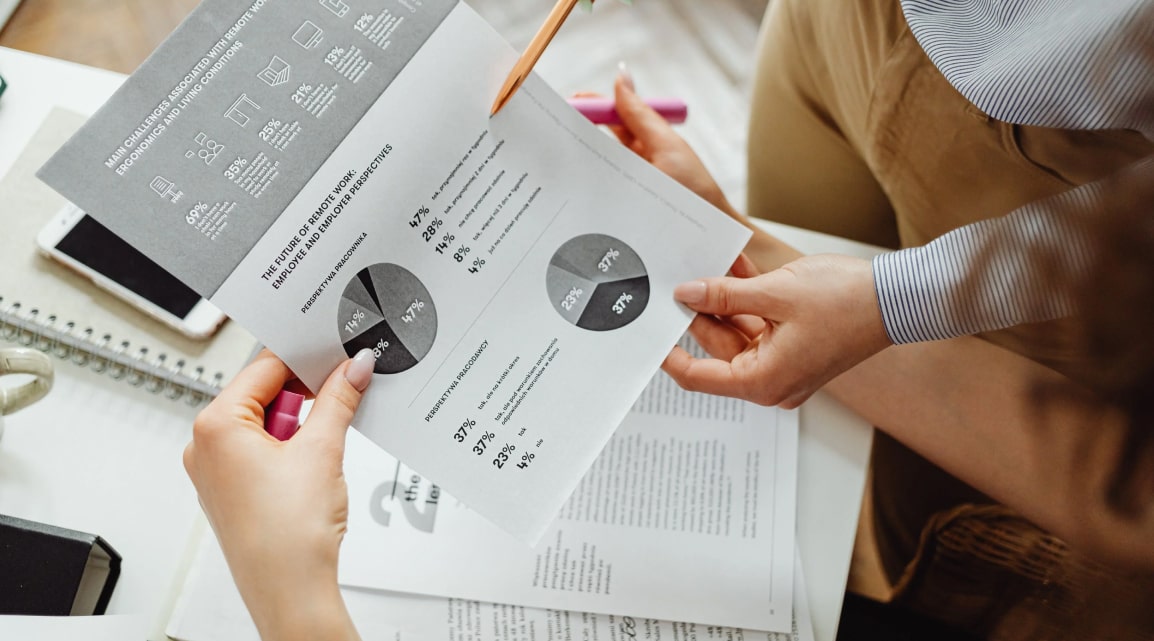 Why Are Invoices Important for a Business?
There are many different documents that businesses regularly use in their work. Quotes, estimate templates, invoices, purchase orders. Invoices are the type of files that are an integral part of any workflow. They not only perform real accounting functions but also help you analyze your company's performance and effectiveness. Let's take a closer look at the
importance of a billing system
for freelancers, self-employed, vendors, and independent contractors or how to invoice for hours worked.
The Purpose of an Invoice
In short, the purpose of these documents is to record sales. However, everything is much more complicated and deeper.
What is an invoice used for
in small businesses? They are utilized for:
bookkeeping and accounting;

payment of taxes;

analysis of activities;

marketing campaigns development;

legal protection.
As you can see, there are a lot of invoicing purposes, and they are all essential for doing business. You should write out such documents for each sale. If you have a lot of orderers, this kind of work can be a headache. Fortunately, Saldo Invoice makes your task easy. Using this service, you can fill out and send papers wherever you are. If you are logged into your account, the system will automatically fill in your data and help you quickly enter customer contacts and a list of provided goods and services based on the orders you completed earlier. Using our editor, you can select any sample you need, like a template pro forma invoice, and adjust it to fit your needs.
While many people talk about invoice meaning in business, some forget that they also have a lot of value for customers. They help with personal bookkeeping, budget planning, and keeping track of how much more to pay. Besides, using these documents, clients can claim tax credits they paid in trades. As a responsible business owner, you should provide your orderers with the necessary papers.

What Is an Invoice in Business?
Based on the listed purposes, we can conclude that it is vitally important for companies to use prepared invoices in their activities. By and large, all documents generated by entrepreneurs in one way or another are needed for accounting. You should know all the sales details no matter what you do, which is what financial records provide.
Printing invoices, coupled with contracts and other written agreements, bind customers and suppliers to certain obligations. Having these documents in hand, you can prove that you have fulfilled all the conditions on your part. It will protect you from dishonest customers, scammers, potential lawsuits, and financial losses.
Also, since any business has to pay income and other taxes, the analysis and storage of payment documents are obligated. You can calculate the required amounts, make deductions, and request exemptions based on the securities confirming transactions.
Most software for small business invoices offers a convenient reporting system based on the files you create. You can find out which services or products are in high demand and which customers have been the most active over the past months. It allows you to analyze your work, plan further development and set up marketing campaigns.
Your invoices should include the following information for record-keeping and tax purposes: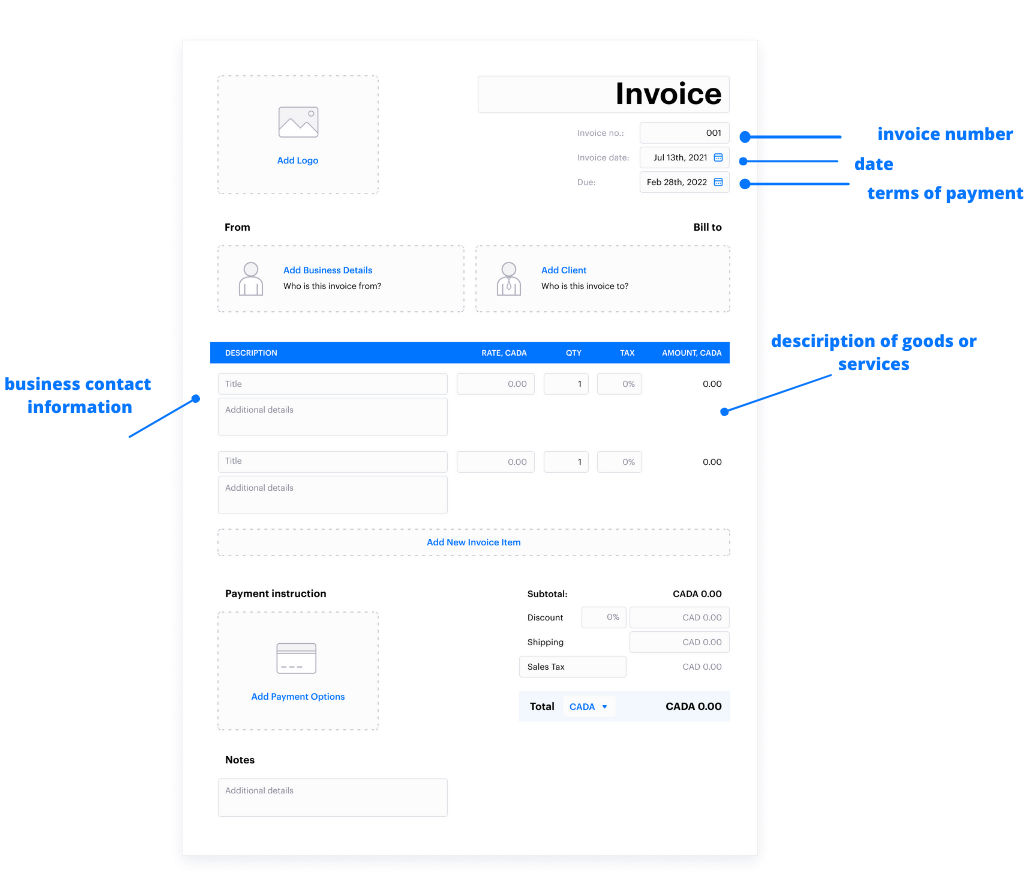 How Long to Keep Financial Records?
The standard answer to this question from the IRS is three years. However, there are situations when this period needs to be extended to four, five, or more years. Much depends on the legal, scientific, and practical value of papers. Also, the situation can be complicated by various factors. For example, if the tax office suspects you of withholding information and decides to audit your company, all copies will have to be kept even longer.

In general, given all these circumstances, professionals recommend keeping documents for seven years. If you work with paper forms, you need a whole archive for it. So online services and mobile apps are the best way to invoice for a small business. There is enough space in a cloud for all your needs.
What exactly is a bill?

An invoice is a record that enumerates the goods or services that a vendor or seller has rendered to a customer. It contains information about the seller and buyer as well as the quantity, price, and other terms of the transaction.

Why are invoices crucial?

There are various reasons why invoices are necessary. In addition to the goods bought and the money paid, they offer a record of the transaction. They can also assist in resolving any conflicts that may develop between the buyer and seller and help to guarantee that the seller is paid on time.

What details ought to be on an invoice?

The seller's and buyer's names and contact details, a description of the goods or services rendered, the quantity and cost of each item, the total amount owed, and any applicable taxes or fees should all be included on an invoice.

How should customers receive invoices?

Customers can get invoices in a number of methods, for as by email, regular mail, or an online invoicing system. It's important to choose a method that is convenient for the customer and ensures timely payment.

How long should businesses keep invoices?

Businesses should keep invoices for a minimum of 7 years for tax purposes. However, it's a good practice to keep invoices for a longer period of time in case they are needed for other reasons, such as resolving disputes or providing evidence in legal proceedings.
Related Templates
Small Business Invoice Template

You May Also Like

Creating a Comprehensive Purchase Order Template in Excel Purchase orders (POs) serve as official documents…

Excel Purchase Order Template: Streamlining Procurement Processes As the world of business transactions becomes increasingly…

Collaborative Estimating With Google Sheets Templates The success of any project relies on effective collaboration…