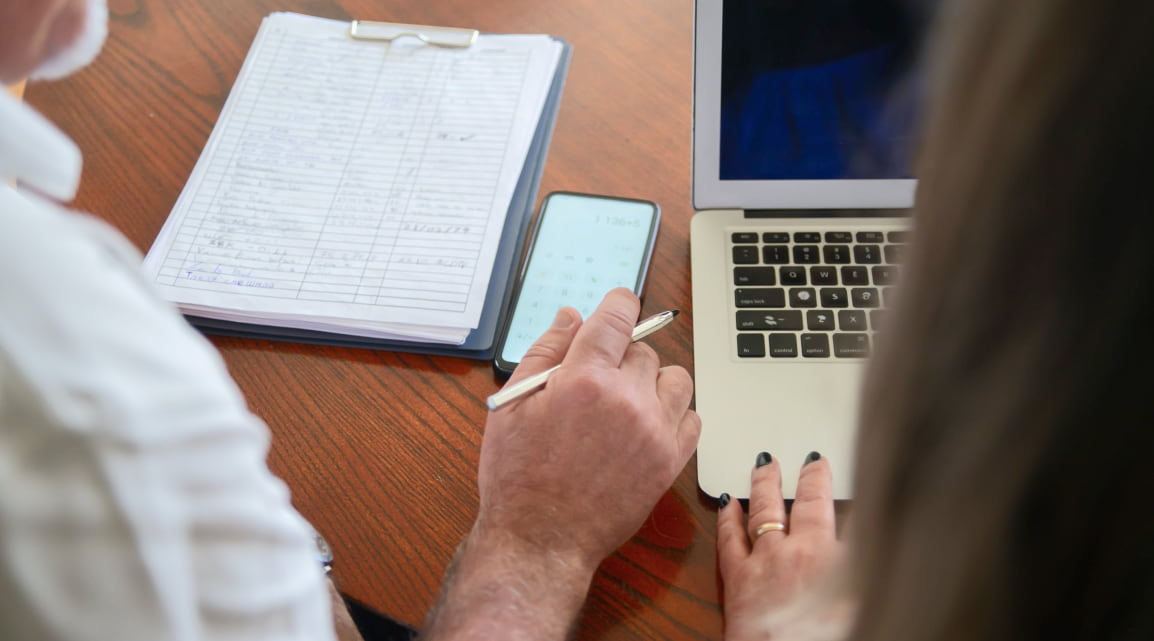 How to Prepare an Invoice?
Entrepreneurs who provide goods and services without prepayment use invoices for billing clients daily. Suppose you are a freelancer, independent contractor, or self-employed and just starting your business. In that case, you should understand the importance of these documents and know how to write them out correctly. In this article, we will tell you in detail about the nuances of
generating an invoice
.
Why Are Invoices Important?
In business, some papers are required regardless of the area of ​​your activity. These include invoices, which are essential to both performers and their customers. Of course, the most important task of such docs is to provide accurate information about sales. However,
invoice creation
is also needed for other purposes:
tax payment;

bookkeeping and accounting;

protection from fraudsters and dishonest clients;

business analysis and marketing.
In the activities of freelancers and self-employed, different types of payment documents can be used. In addition to the main invoice, you can also utilize a
pro forma invoice
, which serves as preliminary notification of the goods and services offered and the required payment, or an interim invoice for extensive projects.
Clients also use these documents to do bookkeeping, create reports, and, what's most important for businesses, transfer money for work performed.
Payment of an invoice
occurs after the receipt of a file, so the sooner you can prepare and send papers, the faster the required amount will be credited to your account.
Preparing invoices
for all clients and all the work performed can be pretty labor-intensive. It is important not to miss important transaction details and provide a recipient with the documents on time. To make it easier for yourself, use the convenient
Saldoinvoice
service. With it, you can fill out ready-made templates wherever you are and send them to clients on the go.

Invoice Preparation: Easy Steps
Given the importance of this type of documentation and the fact that it needs to be stored for several years, an online generator is the
best way to create invoices
. Regardless of which service you use, all templates will have approximately the same structure. Here's
how to make billing
papers with our editor:
Open a template, and fill in a heading: a document ID, creation date, and due date. If you wish, you can insert your logo (if any) in the upper left corner.

Next, enter your business data and the contact details of your orderer: name, email, phone number, and address. If you use a mobile application, this information can be taken from your address book.

In the "Description" section, you need to list all the goods and services provided, their quantity or time taken to complete, prices, and taxes. Add as many lines as needed to fit all items and fees. Based on this data, our system calculates subtotal.

After this list, please specify the available payment methods, discounts, and shipping costs. The total sum due will be calculated, taking these records into account.

In the "Notes" part, you can put any manuals, recommendations, and remarks. Such extra information will help clients process the received papers and pay faster.
That's
how to set up an invoice
in five easy steps using our generator. Preview the finished document for typos or errors and send it to a recipient by email or using a link. You can also save the file to your device or print it if your client prefers to work with physical papers.
Related Templates
Accountant Invoice Template

You May Also Like

Get expert tips on setting retainer fees that are fair and reasonable.

Saldo Invoice provides a step-by-step guide to ensure you get reimbursed quickly and hassle-free.

Speculative work definition, cover its benefits and drawbacks.